Now Playing Onstage in Indianapolis - Week of 11/03/2013
View All Show Listings for Indianapolis
Click Here to View BroadwayWorld.com Indianapolis Calendar
TARZAN
CENTRAL NOBLE HIGH SCHOOL
11/2-11/9/2013
Based on Edgar Rice Burrough's Tarzan of the Apes and the smash-hit 1999 Disney animated film, TARZAN tells the story of an infant boy orphaned on the shores of West Africa. Taken in and raised by a tribe of gorillas, the young boy strives for acceptance by his ape father while grappling with his uniqueness. When a human expedition enters their territory, Tarzan - now a man - encounters strangers like himself for the first time. TARZAN features music and lyrics by pop icon
Phil Collins
, including the Grammy and Oscar winning song, "You'll Be in My Heart", and book by Tony Award-winning playwright,
David Henry Hwang
.
Click Here for More Information
Roald Dahl
'S WILLY WONKA JR in Broadway" border="0" height="100" width="100" align="right">
Roald Dahl'S WILLY WONKA JR
PLAINFIELD COMMUNITY MIDDLE SCHOOL
11/8-11/9/2013
Roald Dahl
's timeless story of the world-famous candy man and his quest to find an heir comes to life in this stage adaptation of Charlie and the Chocolate Factory, which features the songs from the classic family film Willy Wonka and the Chocolate Factory.
Roald Dahl
's WILLY WONKA JR., featuring a memorable score by
Leslie Bricusse
(JEKYLL & HYDE, DOCTOR DOLITTLE) and
Anthony Newley
, follows enigmatic candy manufacturer Willy Wonka as he stages a contest by hiding five golden tickets in five of his scrumptious candy bars. Whoever comes up with these tickets will win a free tour of the Wonka factory, as well as a lifetime supply of candy. Four of the five winning children are insufferable brats: the fifth is a likeable young lad named Charlie Bucket who takes the tour in the company of his equally amiable grandfather. The children must learn to follow Mr. Wonka's rules in the factory--or suffer the consequences.This scrumdidilyumptious musical is guaranteed to delight everyone's sweet tooth. With this show's flexible cast size, featuring roles for all ages, your production will take audiences on a fantasy ride into the land of pure imagination!
Click Here for More Information
GUYS & DOLLS JR
CLAY MIDDLE SCHOOL
11/7-11/9/2013
Set in
Damon Runyon
's mythical New York City, GUYS AND DOLLS JR. introduces us to colorful characters who have become legends in the musical theatre canon:
Sarah Brown
, the up­right but uptight "mission doll,"; Sky Masterson, the slick, high-rolling gambler who woos her on a bet and ends up falling in love; Adelaide, a nightclub performer whose chronic flu is brought on by the fact she's been engaged to the same man for 14 years; and Nathan Detroit, her devoted fiancé, desperate as always to find a spot for is infamous floating dice game.
Click Here for More Information
RAGTIME
CARNEGIE ARTS CENTER
11/9-11/9/2013
Called by Time Magazine "A triumph for the stage," and bythe International Herald Tribune "the best musical in twenty years," this acclaimedmusical won 1998 Tony Awards for Best Score, Book and Orchestrations, and wonboth the Drama Desk and Outer Critics Circle Awards for Best Musical and BestScore. RAGTIME is not only a powerful portrait of life inturn-of-the-century America,but a relevant tale for today. Written by the award-winning composer/lyricistteam of
Stephen Flaherty
and
Lynn Ahrens
(ONCE ON THIS ISLAND, SEUSSICAL and LUCKY STIFF), noted playwright
Terrence McNally
, (KISS OF THE SPIDER WOMAN, MASTER CLASS), and based on
E.L. Doctorow
's distinguished novel, the musicalintertwines the stories of three extraordinary families, as they confronthistory's timeless contradictions of wealth and poverty, freedom and prejudice,hope and despair, and what it means to live in America.The Tony-winning score by
Lynn Ahrens
and Stephen
Click Here for More Information
HAIRSPRAY
LAFAYETTE JEFFERSON HIGH SCHOOL
11/8-11/9/2013
The 1950's are out and change is in the air! HAIRSPRAY, winner of 8 Tony Awards including Best Musical, is a family-friendly musical piled bouffant high with laughter, romance, and deliriously tuneful songs.It's 1962 in Baltimore, and the lovable plus-size teen Tracy Turnblad has only one desire -- to dance on the popular Corny Collins Show. When her dream comes true, Tracy is transformed from social outcast to sudden star. She must use her newfound power to dethrone the reigning Teen Queen, win the affections of heartthrob Link Larkin, and integrate a TV network, all without denting her 'do!HAIRSPRAY is ideal for a large cast of strong singers and dancers. It provides great opportunities in terms of set design, costuming, and lighting choices.
Click Here for More Information
A CHRISTMAS CAROL
KANKAKEE VALLEY HIGH SCHOOL
11/1-11/9/2013
Charles Dickens
' A CHRISTMAS CAROL gets the full Broadway treatment by
Alan Menken
,
Lynn Ahrens
and
Mike Ockrent
.This spectacular musical extravaganza ran for ten years at
Madison Square Garden
. In 2004, this version became the basis of an NBC
Hallmark Entertainment
special (teleplay adaptation by
Lynn Ahrens
) featuring
Kelsey Grammer
as Scrooge, and an array of stars including
Jason Alexander
,
Jesse L. Martin
,
Jane Krakowski
,
Geraldine Chaplin
,
Jennifer Love Hewitt
and
Ruthie Henshall
. But even without starry casts and spectacular trappings, this A CHRISTMAS CAROL retains its emotional power and pure joy thanks to the marvelously told story and beautiful score.
Click Here for More Information
LES MISERABLES
FLOYD CENTRAL HIGH SCHOOL
11/1-11/10/2013
This international smash-hit may be the most popular musical in the world. In 19th century France, Jean Valjean is released from 19 years of unjust imprisonment, but finds nothing in store for him but mistrust and mistreatment. He breaks his parole in hopes of starting a new life, initiating a life-long struggle for redemption as he is relentlessly pursued by police inspector Javert, who refuses to believe Valjean can change his ways. Finally, during the Paris student uprising of 1832, Javert must confront his ideals after Valjean spares his life and saves that of the student revolutionary who has captured the heart of Valjean's adopted daughter. His world-view shattered, Javert commits suicide, and Valjean at last attains the peace he has sought for so long.Epic, grand and uplifting, LES MISÉRABLES packs an emotional wallop that has thrilled audiences all over the world. The sung-through pop opera is ideal for a cast of exceptional singers and overflows with melodies that are already standards. A spectacle on Broadway and in London, LES MISÉRABLES is equally effective with a minimal set; it is its powerful affirmation of the human spirit that has made LES MISÉRABLES a popular masterpiece.
Click Here for More Information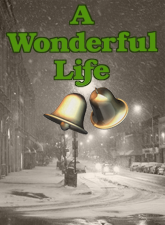 A WONDERFUL LIFE
Wheeler High School
11/8-11/10/2013
A Wonderful Life
Frank Capra
's film classic has been brought to vibrant theatrical life through the remarkable collaboration of Pulitzer Prize and Tony Award-winner
Sheldon Harnick
and Grammy and Emmy Award-winner
Joe Raposo
. The story of
George Bailey
and his wonderful life in Bedford Falls remains a timeless fable of dreams, disillusionment and the power of love. An uplifting chronicle of the extraordinary lives of ordinary folk, A WONDERFUL LIFE exhilarates the mind and heart as it celebrates the innate goodness in us all.
Click Here for More Information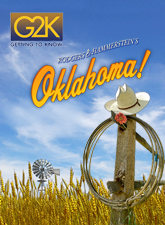 OKLAHOMA!
Westview Jr./Sr. High School
11/8-11/10/2013
G2K Oklahoma!The 'G2K' Getting To Know Series: Uniquely adapted musicals specifically for youth performers.
Rodgers & Hammerstein
's first collaboration remains, in many ways, their most innovative, having set the standards and established the rules of musical theatre still being followed today. Set in a Western Indian territory just after the turn of the century, the high-spirited rivalry between the local farmers and cowboys provides the colorful background against which Curly, a handsome cowboy, and Laurey, a winsome farm girl, play out their love story. Although the road to true love never runs smooth, with these two headstrong romantics holding the reins, love's journey is as bumpy as a surrey ride down a country road. That they will succeed in making a new life together we have no doubt, and that this new life will begin in a brand-new state provides the ultimate climax to the triumphant OKLAHOMA! In this adaptation for pre-high school students, the content has been edited to better suit younger attention spans, but all the elements that make this show a classic are still in place. You and your students will be enchanted by the timeless story and the dazzling score, while at the same time learning about theater and its production. PLEASE NOTE: All schools wishing to peruse or perform a G2K musical should apply through the
Click Here for More Information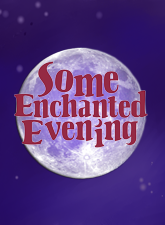 SOME ENCHANTED EVENING - THE SONGS OF RODGERS & HAMMERSTEIN
Little Grand Theatre Company
11/8-11/10/2013
Some Enchanted Evening - The Songs of Rodgers & HammersteinMore so than any composer and lyricist who have written for the stage, the songs of Rodgers & Hammerstein have become an integral part of our everyday lives. We sing them in the shower, we dance to them in ballrooms, we hear them on the radio and in clubs and, yes, in elevators and supermarkets too. We still thrill to them on the live stage in their respective shows, and we teach them to our children. This stunning collection of compositions places five performers in a theatrical setting-first 'backstage,' where the songs are sung as personal interplay, and then 'onstage.' While offering the performers an opportunity to explore the songs within their own styles and sensibilities, it offers the audience a glorious parade of genuine hits.
Click Here for More Information
AN ILIAD
Indiana Repertory Theatre
10/16-11/16/2013
Upperstage:adapt:
Denis O'Hare
,
Lisa Peters
on; trans:
Robert Fagles
; dir: Fontaine Syer.
Click Here for More Information
WHITE CHRISTMAS
Trinity Lutheran High School
11/7-11/17/2013
White ChristmasBased on the beloved, timeless film, this heartwarming musical adaptation features seventeen
Irving Berlin
songs and a book by
David Ives
and
Paul Blake
. Veterans Bob Wallace and Phil Davis have a successful song-and-dance act after World War II. With romance in mind, the two follow a duo of beautiful singing sisters en route to their Christmas show at a Vermont lodge, which just happens to be owned by Bob and Phil's former army commander. The dazzling score features well known standards including Blue Skies, I Love A Piano, How Deep Is the Ocean and the perennial favorite, White Christmas. WHITE CHRISTMAS is an uplifting musical worthy of year-round productions.
Click Here for More Information
9 TO 5, THE MUSICAL
FT WAYNE CIVIC THEATRE
11/9-11/24/2013
9 TO 5: THE MUSICAL, with music and lyrics by
Dolly Parton
and book by
Patricia Resnick
, is based on the 1980 hit movie Nine to Five.Pushed to the boiling point by their boss, three female co-workers concoct a plan to get even with the sexist, egotistical, lying, hypocritical bigot they call their boss. They conspire to take control of their company and learn there's nothing they can't do -- even in a man's world. Set in the late 1970s, 9 TO 5: THE MUSICAL is a hilarious story of friendship and revenge in the Rolodex era. Outrageous, thought-provoking, and even a little romantic, 9 TO 5: THE MUSICAL is about teaming up and taking care of business.This high-energy show is ideal for a large, mostly female cast. With its jubilant score and easily relatable characters, 9 TO 5: THE MUSICAL is the perfect show for community theaters or high schools.
Click Here for More Information
View All Show Listings for Indianapolis
Click Here to View BroadwayWorld.com Indianapolis Calendar