Now Playing Onstage in Des Moines - Week of 12/08/2013
View All Show Listings for Des Moines
Click Here to View BroadwayWorld.com Des Moines Calendar
THOROUGHLY MODERN MILLIE JR
VERNON MIDDLE SCHOOL
12/13-12/14/2013
THOROUGHLY MODERN MILLIE JR. is a high-spirited musical romp that has allof New York dancing the Charleston. It's the zany new 1920's musicalthat has taken Broadway by storm! Taking place in New York City in1922, THOROUGHLY MODERN MILLIE JR. tells the story of young MillieDillmount, who has just moved to the city in search of a new life forherself. It's a New York full of intrigue and jazz - a time when womenwere entering the workforce and the rules of love and social behaviorwere changing forever. Based on the popular movie, the stage version of includes a full score of new songs and brightdance numbers.
Click Here for More Information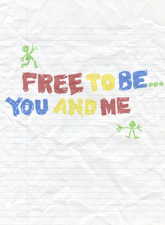 FREE TO BE... YOU AND ME
Ames Community Theatre
11/29-12/15/2013
Free to Be... You and Me
Marlo Thomas
conceived a children's book that, instead of telling boys and girls who they should be, would open them to the possibilities of who they could be. She gathered many of her supremely talented friends from various worlds of the arts and the remarkable result is highly regarded as a modern classic of children's literature. Life-enhancing themes are imaginatively blended with music and humor to expand children's personal horizons, enabling them to invent their own futures without limitation, while dispelling some old constraints and worn-out conventions in the process. Parents, teachers and other grown-up friends will delight in sharing this extraordinary and memorable experience with the children in their lives.
Click Here for More Information
View All Show Listings for Des Moines
Click Here to View BroadwayWorld.com Des Moines Calendar