Now Playing Onstage in Denver - Week of 10/06/2013
View All Show Listings for Denver
Click Here to View BroadwayWorld.com Denver Calendar
DISNEY'S CINDERELLA KIDS
CREATIVE AVENUES
10/12-10/12/2013
The timeless fairy tale meets the magic of Disney in this adaptation of the treasured animated film. Poor Cinderella is endlessly mistreated by her wicked stepmother and stepsisters, and denied a chance to go to the Royal Ball. With a little help from her mice friends, and a lot of help from her Fairy Godmother, Cinderella goes to the ball, meets the Prince, and falls in love! With a beautiful score including "A Dream Is a Wish Your Heart Makes" and the classic "Bibbidi-Bobbidi-Boo," Disney's CINDERELLA KIDS will charm its way into your heart, and remind you that dreams really can come true.
Click Here for More Information
DIRTY ROTTEN SCOUNDRELS
TOWN HALL ARTS CENTER
9/13-10/13/2013
DIRTY ROTTEN SCOUNDRELS has been described as stylish, sexy, irreverent, and "Broadway musical comedy heaven."Based on the popular 1988 film, DIRTY ROTTEN SCOUNDRELS centers on two con men living on the French Riviera.
Lawrence James
on makes his lavish living by talking rich ladies out of their money. Freddy Benson more humbly swindles women by waking their compassion with fabricated stories about his grandmother's failing health. After meeting on a train, they attempt to work together only to find that this small French town isn't big enough for the two of them. They agree on a settlement: the first one to extract $50,000 from a young female target, heiress Christine Colgate, wins and the other must leave town. A hilarious battle of cons ensues that will keep audiences laughing, humming and guessing to the end!DIRTY ROTTEN SCOUNDRELS gives directors the wonderful opportunity to direct two leading men with a large ensemble. It's a great choice for community theaters looking to add some spice to their season!
Click Here for More Information
GISELLE
Ellie Caulkins Opera House
10/4-10/13/2013
Colorado Ballet opens its 2013-2014 season with the classical ballet Giselle October 4-13, 2013 at the Ellie Caulkins Opera House. Giselle is a romantic ballet about a peasant girl who falls for a prince and then dies broken-hearted. Her hauntingly beautiful afterlife demonstrates how love can sometimes be even more powerful than death. This tragic tale of unrequited love, heartbreak and forgiveness is set to live music by the Colorado Ballet Orchestra.
Click Here for More Information
FIDDLER ON THE ROOF
ACTIVATION MINISTRIES INTERNATIONAL
10/14-10/15/2013
In the
Little Village
of Anatevka, Tevye, a poor dairyman, tries to instill in his five daughters the traditions of his tight-knit Jewish community in the face of changing social mores and the growing anti-Semitism of Czarist Russia. Rich in historical and ethnic detail, FIDDLER ON THE ROOF has touched audiences around the world with its humor, warmth and honesty. The universal theme of tradition cuts across barriers of race, class, nationality and religion, leaving audiences crying tears of laughter, joy and sadness.The show features a star turn in Tevye, among the most memorable roles in musical theatre. Original director/choreographer
Jerome Robbins
' staging is legendary, and available from MTI in a comprehensive choreographic guide. Its celebrated score by
Jerry Bock
and
Sheldon Harnick
, features songs loved the world over: "Sunrise, Sunset," "If I Were A Rich Man" and "Matchmaker," to name a few. FIDDLER ON THE ROOF is simply Broadway at its very best.
Click Here for More Information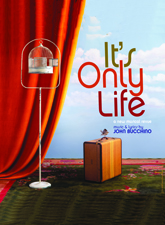 AFTER THE REVOLUTION
Curious Theatre Company
9/5-10/19/2013
Amy Herzog
; dir: Chip Walton.
Click Here for More Information
JANE EYRE
PERFORMANCE NOW THEATRE COMPANY
10/11-10/20/2013
Charlotte Bronte's classic tale of gothic romance gains a hauntingly beautiful score and tragically moving songs in it's musical adaptation. Nominated for five Tony Awards, JANE EYRE explores religion, sexuality and protofeminism, all while enchanting audiences with a timeless love story.Jane's story begins in Gateshead, where she is in the unfortunate care of her cruel Aunt Sarah and cousin John, as per her uncle's dying wish. The miserable young orphan is finally rescued when she is sent away to attend Lowood School for Girls. After six years,
Jane Leaves
Lowood and is shortly after hired as a governess at Thornfield Hall. Here she meets Mr.
Edward Roche
ster, thus beginning her passionate and heart-wrenching journey of love, loss and the struggles of morality.This intellectual period drama is a wonderful work of theatre. It provides an opportunity for the classically trained voice, not to mention an excellent chance for all aspects of technical theatre to bring this masterful piece to life.
Click Here for More Information
DEATH OF A SALESMAN
Denver Center Theatre Co
9/20-10/20/2013
Arthur Miller
; dir:
Anthony Powell
.
Click Here for More Information
HOW TO SUCCEED IN BUSINESS...TRYING
STAGEDOOR THEATRE
10/11-10/26/2013
Power, sex, ambition, greed... it's just another day at the office. From the authors of GUYS AND DOLLS comes one of the most delightfully irreverent musicals of all time. A satire of big business and all it holds sacred, HOW TO SUCCEED IN BUSINESS WITHOUT REALLY TRYING follows the rise of J. Pierrepont Finch, who uses a little handbook called "How To Succeed In Business Without Really Trying" to climb the corporate ladder from lowly window washer to high-powered executive, tackling such familiar but potent dangers as the aggressively compliant "company man," the office party, backstabbing co-workers, caffeine addiction and, of course, true love.Winner of the 1962 Pulitzer Prize for Drama, HOW TO SUCCEED melds wit, comedy, and romance together to perfection. This show requires a large cast, featuring many roles for all types of performers.
Click Here for More Information
Roald Dahl
'S WILLY WONKA JR in Broadway" border="0" height="100" width="100" align="right">
Roald Dahl'S WILLY WONKA JR
PEANUT BUTTER PLAYERS
9/21-10/26/2013
Roald Dahl
's timeless story of the world-famous candy man and his quest to find an heir comes to life in this stage adaptation of Charlie and the Chocolate Factory, which features the songs from the classic family film Willy Wonka and the Chocolate Factory.
Roald Dahl
's WILLY WONKA JR., featuring a memorable score by
Leslie Bricusse
(JEKYLL & HYDE, DOCTOR DOLITTLE) and
Anthony Newley
, follows enigmatic candy manufacturer Willy Wonka as he stages a contest by hiding five golden tickets in five of his scrumptious candy bars. Whoever comes up with these tickets will win a free tour of the Wonka factory, as well as a lifetime supply of candy. Four of the five winning children are insufferable brats: the fifth is a likeable young lad named Charlie Bucket who takes the tour in the company of his equally amiable grandfather. The children must learn to follow Mr. Wonka's rules in the factory--or suffer the consequences.This scrumdidilyumptious musical is guaranteed to delight everyone's sweet tooth. With this show's flexible cast size, featuring roles for all ages, your production will take audiences on a fantasy ride into the land of pure imagination!
Click Here for More Information
AROUND THE WORLD IN 80 DAYS
Arvada Center for the Arts and Humanities
10/1-10/27/2013
Adapted by
Mark Brown
from the novel by
Jules Verne
Directed by Charlie Oates Stampeding elephants! Raging typhoons and runaway trains! Join fearless adventurer Phileas Fogg and his faithful servant Passepartout, as they accept an outrageous wager to race around the world in a miraculous 80 days. Danger, romance and comic surprises abound in this whirlwind of a show featuring 5 actors portraying 39 characters traversing the 7 continents. This brilliant stage adaptation is
Jules Verne
's 19 th century version of the "Amazing Race" and one of the greatest adventures of all time!
Click Here for More Information
JEKYLL & HYDE (B'WAY)
EVERGREEN CHORALE
9/13-10/31/2013
A true musical theatre phenomenon, JEKYLL & HYDE attracted legions of loyal fans even before the show began its smash-hit Broadway run. An evocative tale of the epic battle between good and evil, JEKYLL & HYDE is based on
Robert Louis
Stevenson's classic story about a brilliant doctor whose experiments with human personality create a murderous counterpart. Convinced the cure for his father's mental illness lies in the separation of Man's evil nature from his good, Jekyll unwittingly unleashes his own dark side, wreaking havoc in the streets of London as the savage, maniacal Edward Hyde.This gothic musical is the perfect opportunity for your male and female stars to showcase their abilities. The show offers great flexibility for cast size and use of ensemble and its powerful rock score will require strong, versatile singers.
Click Here for More Information
AVENUE Q
LUCENT PERFORMING ARTS, D.B.A. IGNITE THEATRE
9/30-11/3/2013
AVENUE Q is a gut-bustingly hilarious modern musical focusing on a group of unique 20-somethings making their way in the big city, seeking their purpose in life. Although the show addresses humorous adult issues, it is similar to a beloved children's show; a place where puppets are friends, Monsters are good and life lessons are learned.Winner of the Tony "Triple Crown" for Best Musical, Best Score and Best Book, AVENUE Q is part flesh, part felt, and packed with heart. AVENUE Q is a laugh-out-loud musical that tells the timeless story of a recent college grad named Princeton who moves into a shabby New York apartment all the way out on Avenue Q. He soon discovers that although the residents seem nice, it's clear that this is not your ordinary neighborhood. Together, Princeton and his new-found friends struggle to find jobs, dates, and their ever-elusive purpose in life.Puppet RentalBe sure to visit MTI's Prop Shop to see our AVENUE Q puppets to rent!AVENUE Q NEW YORKVisit the official "Avenue Q New York" for NYC ticketing and more information.
Click Here for More Information
SHE LOVES ME
CANDLELIGHT DINNER PLAYHOUSE
9/12-11/3/2013
An intimate and touching show, featuring music by
Jerry Bock
and
Sheldon Harnick
(FIDDLER ON THE ROOF) and book by
Joe Masteroff
(CABARET), SHE LOVES ME is considered by many to be the most charming musical ever written.Georg and Amalia are two feuding clerks in a European parfumerie during the 1930's who secretly find solace in their anonymous romantic pen pals, little knowing their respective correspondents are none other than each other. Funny, intelligent, honest and sentimental, SHE LOVES ME is a warm romantic comedy with an endearing innocence and a touch of old world elegance and nostalgia, yet as universal and relevant as ever in this age of internet romances.SHE LOVES ME showcases a small but strong ensemble cast playing a range of memorable characters of all ages. An ideal Christmas or Valentine's Day show, this heart-warming story will be adored by your entire audience.
Click Here for More Information
THE FULL MONTY
BOULDERS DINNER THEATRE
9/6-11/9/2013
Seeing how much their wives enjoy watching male strippers during their "Girls' Night Out," unemployed steelworkers in Buffalo, New York come up with a bold way to make some quick cash. In the process they find renewed self-esteem, the importance of friendship and the ability to have fun.As the guys work through their fears, self-consciousness, feelings of worthlessness and anxieties (over everything from being overweight to child custody, bigotry to being gay), they come to discover that not only are they stronger as a group, but that the strength they find in each other gives them the individual courage to face their demons and overcome them.There is great heart to THE FULL MONTY, and the ultimate themes expressed in the show, about taking charge of one's life and following one's dreams are great lessons for all of us. And truth be told, through creative directing and staging, the final impact of THE FULL MONTY can be achieved without ever losing your jockey shorts!
Click Here for More Information
View All Show Listings for Denver
Click Here to View BroadwayWorld.com Denver Calendar