Now Playing Onstage in Dayton - Week of 11/03/2013
View All Show Listings for Dayton
Click Here to View BroadwayWorld.com Dayton Calendar
STRAIGHT NO CHASER
Benjamin & Marian Schuster Performing Arts Center
11/8-11/8/2013
If the phrase "male a cappella group" conjures up an image of students in blue blazers, ties, and khakis singing traditional college songs on ivied campuses… think again. STRAIGHT NO CHASER (SNC) are neither strait-laced nor straight-faced, but neither are they vaudeville-style kitsch. As original member Randy Stine comments, "We take the music very seriously; we just don't take ourselves too seriously."
Click Here for More Information
FIDDLER ON THE ROOF
The Human Race Theatre Company
11/1-11/17/2013
Welcome to the village of Anatevka, where tradition is everything. But change is sweeping across the land and into poor dairyman Tevye's house. When his daughters want to break with the old ways and choose their own husbands, Tevye must decide which he loves more - his family's happiness or his long - held beliefs. Filled with timeless songs and wonderful dance numbers, this Broadway blockbuster is a heartwarming tale for young and old.
Click Here for More Information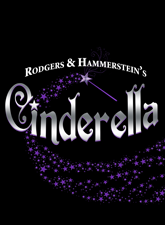 G2K OKLAHOMA!
Wright State University
10/24-11/17/2013
The 'G2K' Getting To Know Series: Uniquely adapted musicals specifically for youth performers.
Rodgers & Hammerstein
's first collaboration remains, in many ways, their most innovative, having set the standards and established the rules of musical theatre still being followed today. Set in a Western Indian territory just after the turn of the century, the high-spirited rivalry between the local farmers and cowboys provides the colorful background against which Curly, a handsome cowboy, and Laurey, a winsome farm girl, play out their love story. Although the road to true love never runs smooth, with these two headstrong romantics holding the reins, love's journey is as bumpy as a surrey ride down a country road. That they will succeed in making a new life together we have no doubt, and that this new life will begin in a brand-new state provides the ultimate climax to the triumphant OKLAHOMA! In this adaptation for pre-high school students, the content has been edited to better suit younger attention spans, but all the elements that make this show a classic are still in place. You and your students will be enchanted by the timeless story and the dazzling score, while at the same time learning about theater and its production. PLEASE NOTE: All schools wishing to peruse or perform a G2K musical should apply through theMusic by Rodgers, Richard; Book and Lyrics by
Oscar Hammerstein
II; Based on the play GREEN GROW THE LILACS by
Lynn Riggs
; Original Dances by
Agnes De Mille
Click Here for More Information
FIDDLER ON THE ROOF
The Human Race Theatre Co
10/31-11/17/2013
The Loft Theatre:
Joseph Stein
; lyrics:
Sheldon Harnick
; music:
Jerry Bock
; dir:
Kevin Moore
.
Click Here for More Information
DISNEY'S ALADDIN KIDS
Brecksville Theater on the Square
11/8-11/24/2013
Click Here for More Information
View All Show Listings for Dayton
Click Here to View BroadwayWorld.com Dayton Calendar