Now Playing Onstage in Dayton - Week of 10/13/2013
View All Show Listings for Dayton
Click Here to View BroadwayWorld.com Dayton Calendar
Tom Cotter
in Broadway" border="0" height="100" width="100" align="right">
Tom Cotter
Victoria Theatre
10/18-10/18/2013
With a burst of energy,
Tom Cotter
has taken the comedy scene by storm this year as a finalist on NBC's "America's Got Talent." Tom's other television credits include "The Tonight Show with
Jay Leno
," "Late Late Show with Craig Kilborn," "New Joke City with
Robert Klein
," "The RuPaul Show," A&E's "An Evening at the Improv," as well as Comedy Central's "Two Drink Minimum," "Short Attention Span Theatre," "Premium Blend" and his very own half-hour special "Comedy Central Presents…Tom?Cotter." Tom plays in America's most famous
Comedy Club
s including, The Improv, Catch a Rising Star, and Caroline's On Broadway just to name a few. Tom has also been featured at The Montreal Just for Laughs Festival and at the HBO Aspen Comedy Arts Festival.
Click Here for More Information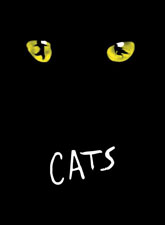 HISTORICAL!
The Human Race Theatre Co
9/30-10/18/2013
adapt: Scott Stoney; dir: Scott Stoney.
Click Here for More Information
TIME STANDS STILL
Dayton
Theatre Guild
10/4-10/20/2013
Seriously wounded in Afghanistan, photographer Sarah is brought home to recuperate by her writer and live-in boyfriend, James. She is soon visited by her editor and his new and much younger girlfriend. He sees her work and wants a book. And James wants something altogether more conventional, in this gripping drama by Pulitzer Prize winner Margulies. This drama of our times probes the feelings and intersections of these four very human people with insight, clarity and sometimes rich moments of hilarity.
Click Here for More Information
DEATHTRAP
Dayton Playhouse
10/18-10/27/2013
Westport, Connecticut is the next stop on our ride, where we find thriller writer Sidney Bruhl suffering from a dry spell. When he receives a promising script from one of his students, he immediately sees the potential. Sidney convinces his wife to assist him with a contrived collaboration snare, and the plot thickens. Twists, turns and murder follow with devilish cleverness. An abundance of thrills and laughter will keep you enthralled until the final, startling moments of the play.
Click Here for More Information
War Horse
in Broadway" border="0" height="100" width="100" align="right">
War Horse
Benjamin & Marian Schuster Performing Arts Center
10/22-10/27/2013
A heart-warming tale of loyalty and friendship,
War Horse
tells the story of young Albert and his beloved horse, Joey. This powerfully moving and imaginative drama, filled with stirring music and songs, is a show of phenomenal inventiveness that is currently playing to packed houses in London and around the world. At its heart are astonishing life-sized puppets created by South Africa's Handspring Puppet Company, that bring to life breathing, galloping, charging horses strong enough for men to ride.
Click Here for More Information
View All Show Listings for Dayton
Click Here to View BroadwayWorld.com Dayton Calendar