Now Playing Onstage in Dallas - Week of 12/22/2013
December 22
10:12 AM 2013
View All Show Listings for Dallas
Click Here to View BroadwayWorld.com Dallas Calendar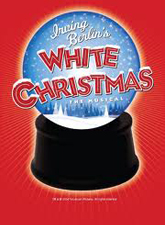 WHITE CHRISTMAS
Plaza Theatre Company
11/15-12/23/2013
White ChristmasBased on the beloved, timeless film, this heartwarming musical adaptation features seventeen
Irving Berlin
songs and a book by
David Ives
and
Paul Blake
. Veterans Bob Wallace and Phil Davis have a successful song-and-dance act after World War II. With romance in mind, the two follow a duo of beautiful singing sisters en route to their Christmas show at a Vermont lodge, which just happens to be owned by Bob and Phil's former army commander. The dazzling score features well known standards including Blue Skies, I Love A Piano, How Deep Is the Ocean and the perennial favorite, White Christmas. WHITE CHRISTMAS is an uplifting musical worthy of year-round productions.
Click Here for More Information
A CHRISTMAS CAROL
Dallas Theater Center
11/21-12/24/2013
Potter Rose Performance Hall:adapt:
Kevin Moriarty
; dir:
Kevin Moriarty
.
Click Here for More Information
SHREK
CAMILLE LIGHTNER PLAYHOUSE
12/10-12/29/2013
SHREK THE MUSICAL, based on the Oscar® winningDreamWorks film that started it all, brings the hilarious story ofeveryone's favorite ogre to dazzling new life on the stage. Ina faraway kingdom turned upside down, things get ugly when an unseemlyogre "" not a handsome prince "" shows up to rescue a feisty princess.Throw in a donkey who won't shut up, a bad guy with a SHORT temper, acookie with an attitude and over a dozen other fairy tale misfits, andyou've got the kind of mess that calls for a real hero. Luckily,there's one on hand...and his name is Shrek. Full of all-new songs, great dancing and breathtaking scenery, SHREK THE MUSICAL is part romance, part twisted fairy tale and all irreverent fun for everyone!**AVAILABLE FOR LICENSES FOR PERFORMANCES BEGINNING JUNE 2013**
Click Here for More Information
JUBILATION THE CHRISTMANS MUSICAL
Jubilee Theatre
11/30-12/29/2013
Tre Garrett
.
Click Here for More Information
THE SANTALAND DIARIES
WaterTower Theatre
12/13-12/29/2013
Studio Theatre
:adapt:
Joe Mantello
from
David Sedaris
; dir:
Kelsey Ervi
.
Click Here for More Information
INTO THE WOODS
J FRANK DOBIE HIGH SCHOOL
11/1-1/1/2014
The Brothers Grimm
hit Broadway with an epic fairytale where worlds collide.
James Lapine
and
Stephen Sondheim
take everyone's favorite storybook characters and brings them together for a timeless yet relevant piece and rare modern classic.The story follows a Baker and his wife who wish to have a child, Cinderella who wishes to attend the King's Festival, and Jack who wishes his cow would give milk. When the Baker and his wife learn that they cannot have a child because of a Witch's curse, the two set off on a journey to break the curse. Everyone's wish is granted, but the consequences of their actions return to haunt them later with disastrous results.One of Sondheim's most popular works, INTO THE WOODS is a musically sophisticated show with the opportunity to feature actors adept at dark comedy. Designers will especially enjoy highlighting the fantastical elements of this magical word.
Click Here for More Information
CHARIVARI
Dallas Children's Theater
12/27-1/5/2014
Paul and Kitty Baker Theater:dir: Fanny Kerwich.
Click Here for More Information
THE GAME'S AFOOT
WaterTower Theatre
12/13-1/5/2014
Main Stage:
Ken Ludwig
; dir:
Robin Armstrong
.
Click Here for More Information
INTO THE WOODS JR
UNION GROVE JR/SR HIGH SCHOOL
12/2-1/17/2014
The Brothers Grimm
"go Broadway" as Sondheim and Lapine offer up a cockeyed fairy tale where all of your favorite characters""Cinderella, Little Red Riding Hood, Jack (and his beanstalk) and The Witch""meet and interact on their journeys. With unforgettable roles, little dancing and no chorus, INTO THE WOODS JR. showcases a medium-sized ensemble of talented singers and actors. The sophisticated score has been adapted to make it easier--though still challenging--for young performers. INTO THE WOODS JR. is a funny and engaging way to get young people to think about the stories with which they've grown up and the ethical issues raised therein.
Click Here for More Information
View All Show Listings for Dallas
Click Here to View BroadwayWorld.com Dallas Calendar