Now Playing Onstage in Connecticut - Week of 10/13/2013
View All Show Listings for Connecticut
Click Here to View BroadwayWorld.com Connecticut Calendar
YOUNG FRANKENSTEIN
LANDMARK COMMUNITY THEATRE
10/5-10/20/2013
IT'S ALIVE! From the creators of the record-breaking Broadway sensation THE PRODUCERS comes this monster new musical comedy.With such memorable tunes as "The Transylvania Mania," "He Vas My Boyfriend" and "Puttin' On The Ritz," YOUNG FRANKENSTEIN is scientifically-proven, monstrously good entertainment"Žand the only place you'll witness a singing and dancing laboratory experiment in the largest tuxedo ever made.
Click Here for More Information
RING OF FIRE: THE MUSIC OF
Johnny Cash
Seven Angels Theatre
9/26-10/20/2013
Click Here for More Information
PORKENSTEIN
Pantochino Productions Inc
10/19-10/27/2013
Award-winning Pantochino Productions Inc. presents this side-splittingly funny new musical mash up of the legend of Frankenstein and the tale of the Three Litte Pigs. Based on the book by Kathryn Lasky, the musical features book and lyrics by
Bert Bernardi
and music by
Justin Rugg
. Perfect Halloween fun for the entire family.
Click Here for More Information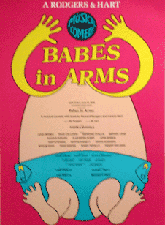 LA DISPUTE
Hartford Stage
9/12-11/10/2013
adapt:
Darko Tresnjak
,
Eliza
Beth Williams
on; trans:
Eliza
Beth Williams
on; dir:
Darko Tresnjak
.
Click Here for More Information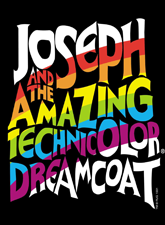 MACBETH
Hartford Stage
9/14-11/10/2013
dir:
Darko Tresnjak
.
Click Here for More Information
THE MOST HAPPY FELLA
Goodspeed Opera House
9/26-12/8/2013
Frank Loesser
(GUYS AND DOLLS, HOW TO SUCCEED IN BUSINESS WITHOUT REALLY TRYING) scored his greatest artistic triumph with this touching, dramatic and intensely personal love story about a middle-aged vintner, Tony, whose mail-order marriage proposal is accepted under the girl's mistaken assumption a photo of his young, handsome foreman is her intended husband.Her hurt and humiliation when she learns the truth, as well as a terrible accident which nearly kills Tony as he hurries to meet her, almost ends the relationship before it begins, but a loving understanding blossoms between them during Tony's long convalescence.Filled with sweeping ballads, intense dramatic arias and tuneful, splashy Broadway-style numbers, this ambitious "Broadway opera" has found a home on opera and musical theatre stages alike. Its sizable score showcases strong singers, including a mature operatic baritone and a young soprano ingenue for the two lead roles. The rest of the large cast consists of a winsome comic duo for the secondary leads and a host of other compelling characters. The show's lasting popularity has led to two Broadway revivals, the latter with a two-piano accompaniment that is available for rental.
Click Here for More Information
View All Show Listings for Connecticut
Click Here to View BroadwayWorld.com Connecticut Calendar