Now Playing Onstage in Cincinnati - Week of 9/22/2013
September 22
10:09 AM 2013
View All Show Listings for Cincinnati
Click Here to View BroadwayWorld.com Cincinnati Calendar
SHOWBOAT FOLLIES!
Showboat Majestic
9/11-9/29/2013
A joyous Showboat tradition returns! It's all the fun of Majestic musical revue, featuring great songs from dozens of past shows, comic sketches, specialty dance numbers and a few surprises - in and out of the audience! Plus we'll bring back the original salute to Porkopolis - the fabulous Queen City Toast - skewering all things Cincinnati, including politicians, athletes, local celebrities, glitterati and literati, living or not! It's a float down Memory Lane when the Majestic brings back one of its absolute favorite kinds of shows- The Showboat Follies!
Click Here for More Information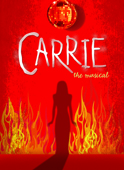 CARRIE THE MUSICAL
The Showbiz Players
9/20-9/29/2013
Carrie White is a misfit. At school, she's an outcast who's bullied by the popular crowd, and virtually invisible to everyone else. At home, she's at the mercy of her loving but cruelly over-protective mother. But Carrie's just discovered she's got a special power, and if pushed too far, she's not afraid to use itMusic by
Michael Gore
; Lyrics by
Dean Pitchford
; Book by
Lawrence D. Cohen
; Based on the novel by
Stephen King
Click Here for More Information
RING OF FIRE: THE MUSIC OF
Johnny Cash
Cincinnati Landmark Productions
9/5-9/29/2013
Click Here for More Information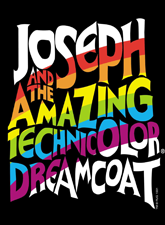 OLIVER TWIST
Cincinnati Shakespeare Company
9/4-9/29/2013
adapt:
Neil Bartlett
; dir:
Michael Evan Haney
.
Click Here for More Information
Johnny Cash
in Broadway" border="0" height="100" width="100" align="right">
RING OF FIRE - THE MUSIC OF
Johnny Cash
Covedale Center for the Performing Arts
9/5-9/29/2013
A set of gifted singers and instrumentalists sing through some of the greatest songs of one of America's most brilliant singer/songwriters,
Johnny Cash
. Though he is never impersonated, his remarkable life story is told through his music, climaxing in a concert that will both move and exhilarate!
Click Here for More Information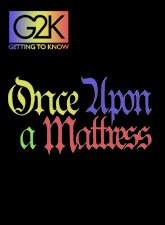 FLY
Cincinnati Playhouse
in the Park
9/7-10/5/2013
Trey Ellis,
Ricardo Khan
; dir:
Ricardo Khan
.
Click Here for More Information
AN ALGONQUIN CINDERELLA
Taft Theatre
9/16-10/15/2013
You've heard of Cinderella, but did you know that this fairy-tale has roots in cultures the world over? Doubted by everyone, our Algonquin "Cinderella" must overcome the jeers and taunts of her beautiful sisters and fellow villagers to make her own way in the world, without the help of any fairy godmother. Inspired by The Rough Face Girl by Rafe Martin, this motivational tale about true beauty coming from within.
Click Here for More Information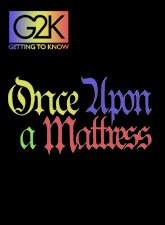 SEVEN SPOTS ON THE SUN
Cincinnati Playhouse
in the Park
9/28-10/27/2013
Mart
Click Here for More Information
View All Show Listings for Cincinnati
Click Here to View BroadwayWorld.com Cincinnati Calendar