Now Playing Onstage in Cincinnati - Week of 10/06/2013
View All Show Listings for Cincinnati
Click Here to View BroadwayWorld.com Cincinnati Calendar
CARRIE THE MUSICAL
University of Cincinnati
10/9-10/12/2013
Carrie White is a misfit. At school, she's an outcast who's bullied by the popular crowd, and virtually invisible to everyone else. At home, she's at the mercy of her loving but cruelly over-protective mother. But Carrie's just discovered she's got a special power, and if pushed too far, she's not afraid to use itMusic by
Michael Gore
; Lyrics by
Dean Pitchford
; Book by
Lawrence D. Cohen
; Based on the novel by
Stephen King
Click Here for More Information
AN ALGONQUIN CINDERELLA
Taft Theatre
9/16-10/15/2013
You've heard of Cinderella, but did you know that this fairy-tale has roots in cultures the world over? Doubted by everyone, our Algonquin "Cinderella" must overcome the jeers and taunts of her beautiful sisters and fellow villagers to make her own way in the world, without the help of any fairy godmother. Inspired by The Rough Face Girl by Rafe Martin, this motivational tale about true beauty coming from within.
Click Here for More Information
RAPTURE, BLISTER, BURN
Ensemble Theatre Cincinnati
10/9-10/27/2013
From
Gina Gionfriddo
whose writing credits include Law & Order and the new Netflix series House of Cards, Rapture, Blister, Burn is a "piercingly sharp, bittersweet social comedy" (The Associated Press). Catherine's got the sexy rockstar academic career that every Ph.D. dreams about: another book out, TV appearances, and an upcoming speaking engagement in Italy. So what's she doing outside a bar, drunk-dialing her grad school ex-best friend, Gwen, now a stay-at-home mother and housewife married to Catherine's old flame? Both women, coveting each other's choices, attempt to find the happiness and fulfillment they lack by commencing a dangerous game of musical chairs, with surprising and hilarious results.
Click Here for More Information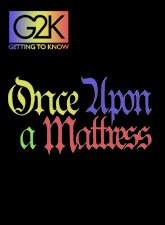 SEVEN SPOTS ON THE SUN
Cincinnati Playhouse
in the Park
9/28-10/27/2013
Mart
Click Here for More Information
View All Show Listings for Cincinnati
Click Here to View BroadwayWorld.com Cincinnati Calendar