Now Playing Onstage in Chicago - Week of 9/08/2013
September 8
10:09 AM 2013
View All Show Listings for Chicago
Click Here to View BroadwayWorld.com Chicago Calendar
TARZAN
MID SUMMER MOON PRODUCTIONS
9/6-9/15/2013
Based on Edgar Rice Burrough's Tarzan of the Apes and the smash-hit 1999 Disney animated film, TARZAN tells the story of an infant boy orphaned on the shores of West Africa. Taken in and raised by a tribe of gorillas, the young boy strives for acceptance by his ape father while grappling with his uniqueness. When a human expedition enters their territory, Tarzan - now a man - encounters strangers like himself for the first time. TARZAN features music and lyrics by pop icon
Phil Collins
, including the Grammy and Oscar winning song, "You'll Be in My Heart", and book by Tony Award-winning playwright,
David Henry Hwang
.
Click Here for More Information
SCHOOLHOUSE ROCK LIVE! JR
METAMORA TOWNSHIP HIGH SCHOOL
9/14-9/15/2013
The Emmy® Award-winning Saturday morning educational cartoon series is now the basis for one of the most fun, energetic, and easily mounted musicals ever to hit the stage! A loose, revue-like structure allows for a great deal of flexibility in staging and cast size. Set and costume design can be as simple or complex as your budget or imagination allow. And because most of the songs are so familiar and easy to learn, rehearsals are bound to be a snap. Perfect for young performers of all ages and experience levels, SCHOOLHOUSE ROCK LIVE! JR. will be a hit for actors and audiences alike!
Click Here for More Information
SINGIN' IN THE RAIN
CHILDRENS THEATRE OF ELGIN
9/6-9/15/2013
You remember the plot. You love the characters. You know "the song." It's no less than the stage adaptation of one of the most celebrated and beloved films of all time.1920's Hollywood is the setting for this zany, light-hearted romantic comedy about the early days of sound film, when many a movie studio found itself scrambling to salvage the career of its chipmunk-voiced silent picture star.The MGM classic has been faithfully and lovingly adapted by Broadway legends
Betty Comden
and
Adolph Green
from their original award-winning screenplay. Each unforgettable scene, song and dance, is accounted for, including the showstopping title number, complete with an onstage rainstorm! Hilarious situations, snappy dialogue, and a hit-parade score of Hollywood standards make SINGIN' IN THE RAIN the perfect entertainment for any fan of the golden age of movie musicals.
Click Here for More Information
INTO THE WOODS
CHICAGO ACADEMY FOR THE ARTS
9/13-9/21/2013
The Brothers Grimm
hit Broadway with an epic fairytale where worlds collide.
James Lapine
and
Stephen Sondheim
take everyone's favorite storybook characters and brings them together for a timeless yet relevant piece and rare modern classic.The story follows a Baker and his wife who wish to have a child, Cinderella who wishes to attend the King's Festival, and Jack who wishes his cow would give milk. When the Baker and his wife learn that they cannot have a child because of a Witch's curse, the two set off on a journey to break the curse. Everyone's wish is granted, but the consequences of their actions return to haunt them later with disastrous results.One of Sondheim's most popular works, INTO THE WOODS is a musically sophisticated show with the opportunity to feature actors adept at dark comedy. Designers will especially enjoy highlighting the fantastical elements of this magical word.
Click Here for More Information
THE DROWSY CHAPERONE
ALTON LITTLE THEATER
9/12-9/22/2013
A rare combination of unprecedented originality and blinding talent, THE DROWSY CHAPERONE boldly addresses a great unspoken desire in all of our hearts: to be entertained. If you've ever sat in a dark theatre and thought, "Dear Lord in heaven, please let it be good," this is the show for you!It all begins when a die-hard musical-theater fan plays his favorite cast album on his turntable, and the musical literally bursts to life in his living room, telling the rambunctious tale of a brazen Broadway starlet trying to find, and keep, her true love. Order your copy of "Showing Off with THE DROWSY CHAPERONE" - an informative DVD with advice and production tips from the show's authors and creative staff. Email licensing@mtishows.com to request your FREE copy!
Click Here for More Information
ALL SHOOK UP
Pec Playhouse Theatre
9/13-9/29/2013
Click Here for More Information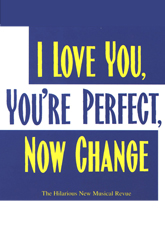 JOSEPH AND THE AMAZING TECHNICOLOR DREAMCOAT (MEGAMIX)
Theatre Nebula
9/7-9/29/2013
The Biblical saga of Joseph and his coat of many colors comes to vibrant life in this delightful musical parable. Joseph, his father's favorite son, is a boy blessed with prophetic dreams. When he is sold into slavery by his jealous brothers and taken to Egypt, Joseph endures a series of adventures in which his spirit and humanity are continually challenged. He is purchased by Potiphar where thwarting advances from Potiphar's wife lands him in jail. When news of Joseph's gift to interpret dreams reaches the Pharaoh (wryly and riotously depicted as Elvis), Joseph is well on his way to becoming second in command. Eventually his brothers, having suffered greatly, unknowingly find themselves groveling at the feet of the brother they betrayed but no longer recognize. After testing their integrity, Joseph reveals himself leading to a heartfelt reconciliation of the sons of Israel. Set to an engaging cornucopia of musical styles, from country-western and calypso to bubble-gum pop and rock 'n' roll, this Old Testament tale emerges both timely and timeless. This version of JOSEPH?DREAMCOAT features extended songs and dances. The Megamix is available as a separate rental with this version. Lyrics by
Tim Rice
; Music by
Andrew Lloyd Webber
Click Here for More Information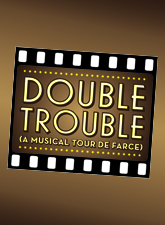 DOUBLE TROUBLE (A MUSICAL TOUR DE FARCE)
Porchlight Theatre
8/31-10/6/2013
Jimmy and Bobby Martin have the opportunity of a life time ? writing a song for a major motion picture ? except they have only a few hours to do it. From the creators of the hysterical revue MID-LIFE! THE CRISIS MUSICAL, DOUBLE TROUBLE (A MUSICAL TOUR DE FARCE) is a spoof of 1940s Hollywood in which 2 performers play 10 different larger than life characters. Written and originally performed by Bob and
Jim Walton
, this tale of singing, dancing and song-writing brothers, is sure to get you laughing and your toes tapping.
Click Here for More Information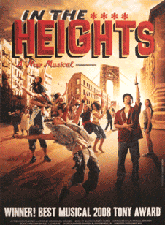 IN THE HEIGHTS
Paramount Theatre
9/11-10/6/2013
IN THE HEIGHTS tells the universal story of a vibrant community in New York?s Washington Heights neighborhood ? a place where the coffee from the corner bodega is light and sweet, the windows are always open and the breeze carries the rhythm of three generations of music. It?s a community on the brink of change, full of hopes, dreams and pressures, where the biggest struggles can be deciding which tradtions you take with you, and which ones you leave behind. IN THE HEIGHTS is the winner of the 2008 Tony Awards for Best Musical, Best Score, Best Choreography and Best Orchestrations. Music and Lyrics by
Lin-Manuel Miranda
; Book by Quiara Aleg
Click Here for More Information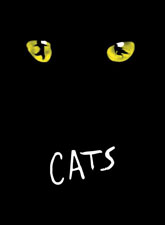 Hank Williams
: Lost Highway in Broadway" border="0" height="100" width="100" align="right">
Hank Williams: LOST HIGHWAY
American Blues Theater
8/30-10/6/2013
Mark Harelik
,
Randal Myler
; dir: Damon Kiely.
Click Here for More Information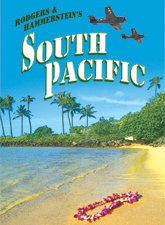 THE MOUNTAINTOP
Court Theatre
9/5-10/6/2013
Katori Hall
; dir:
Ron OJ Parson
.
Click Here for More Information
MONTY PYTHON'S SPAMALOT
NightBlue Performing Arts
9/6-10/6/2013
Click Here for More Information
9 TO 5, THE MUSICAL
MARRIOTT'S LINCOLNSHIRE
8/14-10/13/2013
9 TO 5: THE MUSICAL, with music and lyrics by
Dolly Parton
and book by
Patricia Resnick
, is based on the 1980 hit movie Nine to Five.Pushed to the boiling point by their boss, three female co-workers concoct a plan to get even with the sexist, egotistical, lying, hypocritical bigot they call their boss. They conspire to take control of their company and learn there's nothing they can't do -- even in a man's world. Set in the late 1970s, 9 TO 5: THE MUSICAL is a hilarious story of friendship and revenge in the Rolodex era. Outrageous, thought-provoking, and even a little romantic, 9 TO 5: THE MUSICAL is about teaming up and taking care of business.This high-energy show is ideal for a large, mostly female cast. With its jubilant score and easily relatable characters, 9 TO 5: THE MUSICAL is the perfect show for community theaters or high schools.
Click Here for More Information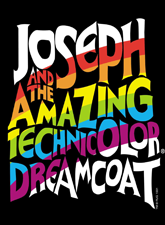 4000 MILES
Northlight Theatre
9/13-10/20/2013
Amy Herzog
; dir:
Kimberly Senior
.
Click Here for More Information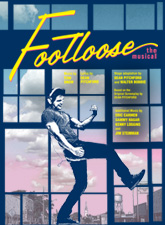 THE WHEEL
Steppenwolf Theatre
Co
9/12-11/10/2013
Zinnie Harris
; dir:
Tina Landau
.
Click Here for More Information
THE OLD MAN AND THE OLD MOON
Writers Theatre
9/3-11/10/2013
PigPen Theatre Co.; dir: Stuart Carden, PigPen Theatre Co..
Click Here for More Information
THE COLOR PURPLE
Mercury Theatre
8/14-11/17/2013
Click Here for More Information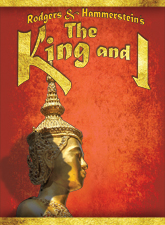 A RAISIN IN THE SUN
Timeline Theatre Company
8/20-11/17/2013
Lorraine Hansberry
; dir:
Ron OJ Parson
.
Click Here for More Information
View All Show Listings for Chicago
Click Here to View BroadwayWorld.com Chicago Calendar