Now Playing Onstage in Charlotte - Week of 9/29/2013
September 29
10:09 AM 2013
View All Show Listings for Charlotte
Click Here to View BroadwayWorld.com Charlotte Calendar
I LOVE YOU, YOU'RE PERFECT, NOW CHANGE
Lee Street Theatre
9/26-10/5/2013
This celebration of the mating game takes on the truths and myths behind that contemporary conundrum know as 'the relationship.' Act I explores the journey from dating and waiting to love and marriage, while Act II reveals the agonies and triumphs of in-laws and newborns, trips in the family car and pick-up techniques of the geriatric set. This hilarious revue pays tribute to those who have loved and lost, to those who have fallen on their face at the portal of romance, to those who have dared to ask, 'Say, what are you doing Saturday night?'Book and Lyrics by
Joe DiPietro
; Music by
Jimmy Roberts
Click Here for More Information
NARROW DAYLIGHT
Actor's Theatre of Charlotte
9/12-10/5/2013
History gets all sexypants in this high-octane rock musical that re-imagines our nation's seventh President as a rock star maverick through blazing-hot, anarchically infectious music. AJ fought for the common man, shafted Native Americans, doubled the nation's size--and looks HOT in a pair of skinny jeans!
Click Here for More Information
I LOVE YOU, YOU'RE PERFECT, NOW CHANGE
Lee Street theatre
9/26-10/5/2013
This celebration of the mating game takes on the truths and myths behind that contemporary conundrum known as "the relationship." Act I explores the journey from dating and waiting to love and marriage, while Act II reveals the agonies and triumphs of in-laws and newborns, trips in the family car and pick-up techniques of the geriatric set. This hilarious revue pays tribute to those who have loved and lost, to those who have fallen on their face at the portal of romance, to those who have dared to ask, "Say, what are you doing Saturday night?"
Click Here for More Information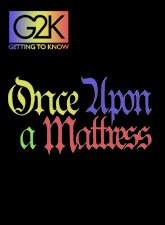 Andrew Jackson
in Broadway" border="0" height="100" width="100" align="right">
BLOODY BLOODY
Andrew Jackson
Actor's Theatre of Charlotte
9/13-10/5/2013
Alex Timbers
; lyrics:
Michael Friedman
; dir: Chip Decker.
Click Here for More Information
SHERLOCK HOLMES RETURNS
Parkway Playhouse
9/21-10/5/2013
adapt: Sir
Arthur Conan Doyle
from Jeff Douglas Messer; dir: Andrew Gall.
Click Here for More Information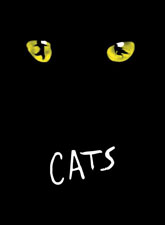 CATS
Flat Rock Playhouse
9/4-10/6/2013
Based on the universally popular poetry of
T.S. Eliot
, CATS tells the story, in song and dance, of the annual gathering of Jellicle cats at which time one special cat is selected to ascend to the Heaviside layer. A true musical theatre phenomenon, CATS opened at London's New London Theatre on May 11, 1981 and ran for a record-setting 21 years. CATS's London success was nearly matched on Broadway where it ran at the Wintergarden Theatre for just over 18 years.Music by
Andrew Lloyd Webber
; Based on Old Possum's Book Of Practical Cats; By T. S. Eliot
Click Here for More Information
RECENT TRAGIC EVENTS
Carolina Actors
Studio Theatre
9/12-10/12/2013
CAST presents the regional premiere of
Craig Wright
's "Recent Tragic Events," a dark comedy about the day after the 9/11 attacks.
Click Here for More Information
ANNIE GET YOUR GUN (STONE)
Asheville Community Theatre
9/20-10/13/2013
ANNIE GET YOUR GUN scored a bulls eye when it returned to Broadway in 1999, starring
Bernadette Peters
and sporting a revised libretto by Tony, Oscar and Emmy winner
Peter Stone
. As Newsday reported, Stone's revisions 'are sweetly ingenious, and the show is a dream.' Stone reshaped the 1946 book to create a Wild West show-within-a-show that frames the ageless 'Anything You Can Do I Can Do Better' love story of sharpshooters Annie Oakley and
Frank Butler
. Stone has added a secondary romance between the younger sister of Frank's bothersome assistant Dolly, and a boy who is (to Dolly's horror) part Native American. 'The book has been updated in ways that pass p.c. muster,' reported Time Magazine, 'without losing all the fun.' Joined to the new book, of course, is that amazing
Irving Berlin
score, featuring hit after hit after hit. '
Irving Berlin
's greatest achievement in the theater,' wrote the New York Post, ANNIE GET YOUR GUN 'will always be a musical for the ages, one of the Broadway theater's enduring triumphs.'Music and Lyrics by
Irving Berlin
; Original Book by
Herbert Fields
&
Dorothy Fields
; As Revised by
Peter Stone
Click Here for More Information
HELLO, DOLLY!
Old Courthouse Theater
10/3-10/20/2013
It is the turn of the 20th century and Dolly Levi is a matchmaker, among many other jobs, and Dolly has been hired by Horace Vandergelder, the well-known half-a-millionaire, to find him a wife. Dolly soon decides she should be his wife and sets about a plan to get Vandergelder to reach the same conclusion.
Click Here for More Information
View All Show Listings for Charlotte
Click Here to View BroadwayWorld.com Charlotte Calendar