Now Playing Onstage in Charlotte - Week of 2/16/2014
February 16
10:02 AM 2014
View All Show Listings for Charlotte
Click Here to View BroadwayWorld.com Charlotte Calendar
NOW ARE THE FOXES - '80?S VS 90?S'
Lee Street theatre
2/21-2/22/2014
Did you miss the foxes the first time? Here's another chance to catch them in action. Remember, different shows each time so come back for laughter over and over again!
Click Here for More Information
THE COLOR PURPLE
New Bern Civic Theatre
2/7-2/22/2014
Click Here for More Information
SUMMER AND SMOKE
Old Courthouse Theater
2/6-2/23/2014
One of Tennessee William's most highly regarded works! A play that is profoundly affecting, set in Glorious Hill, Mississippi at the turn of the century, SUMMER AND SMOKE is a simple love story of a somewhat puritanical Southern girl and an unpuritanical young doctor. Each is basically attracted to the other but can they over come their divergent attitudes toward life to find love and happiness together?
Click Here for More Information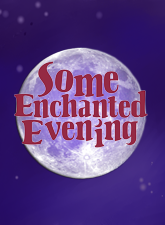 SOME ENCHANTED EVENING - THE SONGS OF RODGERS & HAMMERSTEIN
Central Piedmont Community College
2/14-2/23/2014
More so than any composer and lyricist who have written for the stage, the songs of Rodgers & Hammerstein have become an integral part of our everyday lives. We sing them in the shower, we dance to them in ballrooms, we hear them on the radio and in clubs and, yes, in elevators and supermarkets too. We still thrill to them on the live stage in their respective shows, and we teach them to our children. This stunning collection of compositions places five performers in a theatrical setting-first 'backstage,' where the songs are sung as personal interplay, and then 'onstage.' While offering the performers an opportunity to explore the songs within their own styles and sensibilities, it offers the audience a glorious parade of genuine hits.Music by Rodgers, Richard; Lyrics by
Oscar Hammerstein
II; Concept by
Jeffrey B. Moss
; For
Jerry Kravat
Entertainment Services, Inc.
Click Here for More Information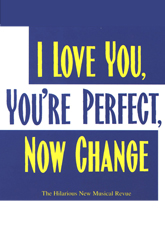 I LOVE YOU, YOU'RE PERFECT, NOW CHANGE
Brunswick Little Theatre
2/20-2/23/2014
This celebration of the mating game takes on the truths and myths behind that contemporary conundrum know as 'the relationship.' Act I explores the journey from dating and waiting to love and marriage, while Act II reveals the agonies and triumphs of in-laws and newborns, trips in the family car and pick-up techniques of the geriatric set. This hilarious revue pays tribute to those who have loved and lost, to those who have fallen on their face at the portal of romance, to those who have dared to ask, 'Say, what are you doing Saturday night?'Book and Lyrics by
Joe DiPietro
; Music by
Jimmy Roberts
Click Here for More Information
SOUTH PACIFIC
Sandhills Community College
2/21-2/23/2014
Set in an island paradise during World War II, two parallel love stories are threatened by the dangers of prejudice and war. Nellie, a spunky nurse from Arkansas, falls in love with a mature French planter, Emile. Nellie learns that the mother of his children was an island native and, unable to turn her back on the prejudices with which she was raised, refuses Emile's proposal of marriage. Meanwhile, the strapping Lt. Joe Cable denies himself the fulfillment of a future with an innocent Tonkinese girl with whom he's fallen in love out of the same fears that haunt Nellie. When Emile is recruited to accompany Joe on a dangerous mission that claims Joe's life, Nellie realizes that life is too short not to seize her own chance for happiness, thus confronting and conquering her prejudices.Music by Rodgers, Richard; Lyrics by
Oscar Hammerstein
II; Book by
Oscar Hammerstein
II &
Joshua Logan
; Adapted from the Pulitzer Prize winning novel
Click Here for More Information
SHREK THE MUSICAL
Central Academy of Technology and Arts Theatre
2/14-2/23/2014
SHREK THE MUSICAL, based on the Oscar® winning DreamWorks film that started it all, brings the hilarious story of everyone's favorite ogre to dazzling new life on the stage. In a faraway kingdom turned upside down, things get ugly when an unseemly ogre - not a handsome prince - shows up to rescue a feisty princess. Throw in a donkey who won't shut up, a bad guy with a SHORT temper, a cookie with an attitude and over a dozen other fairy tale misfits, and you've got the kind of mess that calls for a real hero. Luckily, there's one on hand...and his name is Shrek. The Union County Performance Ensemble is comprised of students from all 11 Union County Public Schools High Schools. All performances will be held at Central Academy of Technology and Arts in Monroe, NC. SHREK is appropriate for all ages! All audience members requiring a seat will need a ticket. Ticket sales will cut off at 5:00 on Thursday (2/13 and 2/20) before each weekend's performances and all remaining tickets will be sold at the door.
Click Here for More Information
ROCK OF AGES
North Carolina Blumenthal Performing Arts Center [Belk Theater]
2/21-2/25/2014
In 1987 on the Sunset Strip, a small town girl met a big city rockeriż˝and in LA's most famous rock club, they fell in love to the greatest songs of the iż˝80s. It's ROCK OF AGES, an arena-rock love story told through the mind-blowing, face-melting hits of Journey, Bon Jovi, Poison and many more. Don't miss this awesomely good time about dreaming big, playing loud and partying on.
Click Here for More Information
OUTRAGEOUS DANCE PROJECT WITH BALLET PENSACOLA
Catawba College - Keppel Theatre
2/25-3/1/2014
Click Here for More Information
CABARET
Asheville Community Theatre
2/7-3/2/2014
Click Here for More Information
THE MOUNTAINTOP
Blumenthal Performing Arts Center
2/4-3/2/2014
The play that took Broadway by storm last year is coming to Charlotte next season! Taking place on April 3, 1968, THE MOUNTAINTOP is a gripping re-imagining of events the night before the assassination of civil rights leader Dr. Martin Luther King Jr. After delivering one of his most memorable speeches, an exhausted Dr. King retires to his room at the Lorraine Motel in Memphis while a storm rages outside. When a mysterious young woman named Camae delivers room service, King is forced to confront his destiny and his legacy to his people.
Click Here for More Information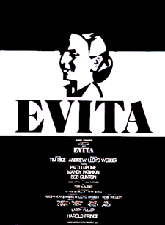 EVITA
Opera House Theatre Company
2/19-3/2/2014
Argentina's controversial First Lady is the subject of this dynamic musical masterpiece. As an illegitimate fifteen year old, Eva escaped her dirt-poor existence for the bright lights of Buenos Aires. Driven by ambition and blessed with charisma, she was a starlet at twenty-two, the president's mistress at twenty-four, First Lady at twenty-seven, and dead at thirty-three. Eva Peron 'saint to the working-class, reviled by the aristocracy and mistrusted by the military' was destined to leave a fascinating political legacy unique in the 20th century. Told through a compelling score that fuses haunting chorales with exuberant Latin, pop and jazz influences, EVITA creates an arresting theatrical portrait as complex as the woman herself.Lyrics by
Tim Rice
; Music by
Andrew Lloyd Webber
Click Here for More Information
BY THE WAY, MEET VERA STARK
Actor's Theatre of Charlotte
2/20-3/15/2014
What starts out as a 1930's screwball comedy becomes a 40-year glimpse into the life of Vera Stark, a headstrong African American actress who paved the way for future black actors. But, who was the real Vera Stark? Part comedy and part commentary, playwright
Lynn Nottage
uses today's fascination with celebrity and controversy to get the truth behind this little-known legend.
Click Here for More Information
SIZWE BANZI IS DEAD
Carolina Actors
Studio Theatre
2/21-3/15/2014
CAST presents the regional premiere of
Athol Fugard
's classic "Sizwe Banzi is Dead." "A joyous hymn to human nature." - The New York Times
Click Here for More Information
View All Show Listings for Charlotte
Click Here to View BroadwayWorld.com Charlotte Calendar