National Cremation Rate Surpasses that of Burial in 2015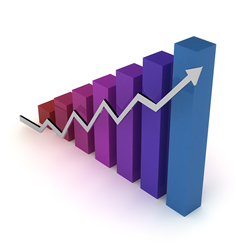 A new study by the National Funeral Directors Association (NFDA), the world's leading association representing funeral directors, has shown that for the first time in history, Americans are choosing cremation services over burial services to honor their loved ones. The 2016 NFDA Cremation and Burial Report shows how the country has adopted cremation in 2015 as the preferred method of caring for those who have passed away, which states are choosing cremation services, and how the cremation rate for the country is expected to rise over time.

The cremation rate in America for 2015 is projected to be 48.5 percent according to the study, and the burial rate for 2015 is projected to be 45.4 percent. In 2005, the NFDA conducted a similar study and found the cremation rate was only 32.3 percent and the burial rate was 61.4 percent. The cremation rate in America has been growing steadily since the latter half of the 20th century, and this new study shows that by 2030 nearly 3 out of 4 Americans will choose cremation if the trend continues as expected. Cremation is most popular in the western states, Florida, and the Northeast, and burial is more popular in the South and the Midwest. Some states, such as Hawaii, boast even higher cremation rates. The 2015 projected cremation rate in Hawaii is 73.3 percent, and is expected to reach 86.4 percent by 2030.

The 2016 NFDA Cremation and Burial Report also featured information concerning Canada's choices in funeral services. Over half of all Canadians are choosing cremation services with a cremation rate of 65.5 percent and a burial rate of 33.2 percent. The cremation rate is expected to rise in Canada as well to 89.4 percent by 2035.

The study also found that those who chose cremation were very likely to commemorate their loved one's life with some kind of funeral or memorial service. With 36.6 percent of those surveyed associating a cremation with memorial services, 10.4 percent associating cremation with a viewing and memorial service, and 7.4 percent associating cremation with no service at all, families have found new ways to remember their loved ones.