Memorable Art Moments in 2013
Year End Reflections : 2013's memorable art moments by Barry Kostrinsky
Sketch by Leonardo
Having just seen "Leornardo da Vinci: Treasures from the Biblioteca Reale, Turin" at the Morgan Library and Museum, I will go with recency bias and say it is my favorite exhibit of '13. The other artist around Da Vinci don't pail in comparison. The master's composite sketch with horse legs and various objects on a page gives us a glimpse at a more comprehensible artist making choices of placement, density of line, use of negative space and a taste for the surreal combine of images that makes his work vibrant and contemporary today. The Morgan in itself is a beautiful experience.
http://www.themorgan.org/exhibitions/exhibition.asp?id=81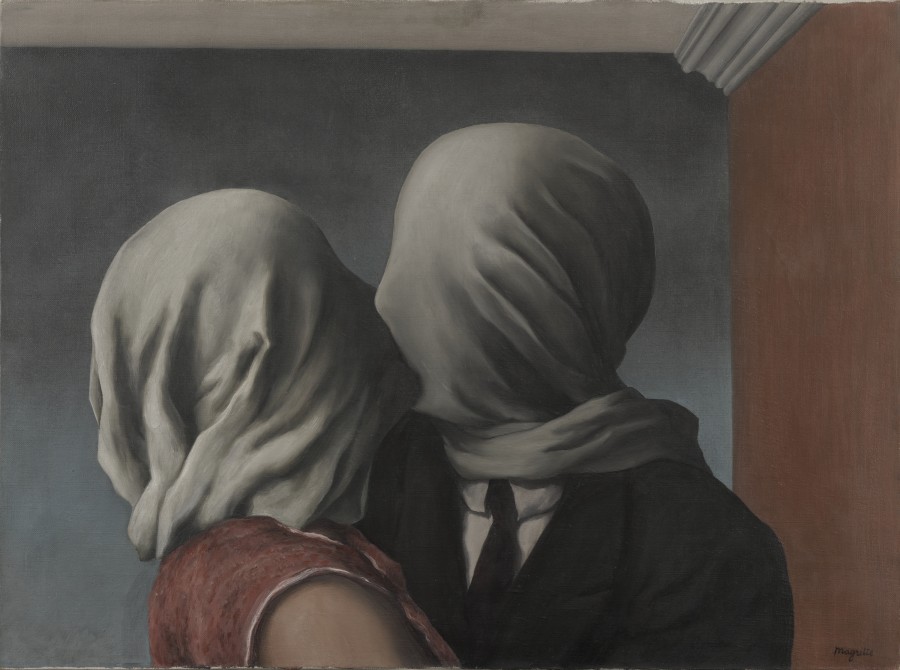 René Magritte, "Les amants (The Lovers)" 1928, oil on canvas. 21 3/8 x 28 7/8″
MoMa is a perennial favorite for best and worst of the year. The "Magritte: Mystery of the Ordinary 1926-1938" exhibit is very moving and provoking still today: it does not seem dated at all. Surrealism is so hot it is cold now. also at MoMA:
Isa Genzken. Schauspieler (Actors) (detail). 2013. Mannequins, clothes, shoes, fabric, and paper, Photo: Jens Ziehe, Berlin.
Isa Genzken conglomerations of mess, disorder and order, animal combines,mixed with media wit, suitcase mania and neo-runway garbed walker's I'd like to see played out on stage are distrubing and thoughtful. She plays delicately with coarse objects and brings and bends a poetic sound to the hard materials. Some of the work speaks of simple and pure architectural forms while others clusterfuck one another.
Rauschenberg's "Canyon" 1959
Seeing the collecting forsight on view in MoMA's "Ileana Sonnabend: Ambassador For the New" was impressive, the presight she had! "Canyon" was on display, bald eagle and all. Eagles are not fare trade and the estate was in woes over tax liabilities of an unsellable object with a high valuation. I told the lawyer a year back to have a restorer remove the bald eagle and then sell the work and gift the eagle to the purchaser (have the restorer re-attach it). He said a plan was in the works. In the end, this exhibit was part of the plan that landed MoMA the Collection.
Surprises for the Year:
One of the best surprises of 2013 was at the New Schools BFA and MFA open studios a few months ago. The energy was palpable and some of the work was great and worthy of ground floor Chelsea.

Adam Shultz's Emoticon is an interactive floor sculpture which can be powered by a bicycle or by using electricity. The DIY trend that this piece represents is in stark contrast to other slicker digital imagery in the exhibition "Systems" at RoCA curated by Lynn Stein.