Now Playing Onstage in Boston - Week of 9/08/2013
September 8
10:09 AM 2013
View All Show Listings for Boston
Click Here to View BroadwayWorld.com Boston Calendar
AVENUE Q
MASSACHUSETTS INSTITUTE OF TECH.STUDENT ACTIVITIES
8/30-9/14/2013
AVENUE Q is a gut-bustingly hilarious modern musical focusing on a group of unique 20-somethings making their way in the big city, seeking their purpose in life. Although the show addresses humorous adult issues, it is similar to a beloved children's show; a place where puppets are friends, Monsters are good and life lessons are learned.Winner of the Tony "Triple Crown" for Best Musical, Best Score and Best Book, AVENUE Q is part flesh, part felt, and packed with heart. AVENUE Q is a laugh-out-loud musical that tells the timeless story of a recent college grad named Princeton who moves into a shabby New York apartment all the way out on Avenue Q. He soon discovers that although the residents seem nice, it's clear that this is not your ordinary neighborhood. Together, Princeton and his new-found friends struggle to find jobs, dates, and their ever-elusive purpose in life.Puppet RentalBe sure to visit MTI's Prop Shop to see our AVENUE Q puppets to rent!AVENUE Q NEW YORKVisit the official "Avenue Q New York" for NYC ticketing and more information.
Click Here for More Information
MONTY PYTHON'S SPAMALOT
Caron Productions
9/13-9/15/2013
Click Here for More Information
DISNEY'S THE LITTLE MERMAID JR
JA'DUKE PRODUCTIONS
9/14-9/15/2013
In a magical kingdom fathoms below, the beautiful young mermaid Ariel longs to leave her ocean home to live in the world above. But first, she'll have to defy her father King Triton, make a deal with the evil sea witch Ursula, and convince Prince Eric that she's the girl with the enchanting voice. Adapted from Disney's 2008 Broadway production, Disney's THE LITTLE MERMAID JR. features the hit songs "Part of Your World," "She's in Love," and the Oscar-winning "Under the Sea."
Click Here for More Information
SHREK
STERLING COMMUNITY THEATRE
9/13-9/21/2013
SHREK THE MUSICAL, based on the Oscar® winningDreamWorks film that started it all, brings the hilarious story ofeveryone's favorite ogre to dazzling new life on the stage. Ina faraway kingdom turned upside down, things get ugly when an unseemlyogre "" not a handsome prince "" shows up to rescue a feisty princess.Throw in a donkey who won't shut up, a bad guy with a SHORT temper, acookie with an attitude and over a dozen other fairy tale misfits, andyou've got the kind of mess that calls for a real hero. Luckily,there's one on hand...and his name is Shrek. Full of all-new songs, great dancing and breathtaking scenery, SHREK THE MUSICAL is part romance, part twisted fairy tale and all irreverent fun for everyone!**AVAILABLE FOR LICENSES FOR PERFORMANCES BEGINNING JUNE 2013**
Click Here for More Information
PIRATES OF PENZANCE
MONSON PARKS AND RECREATION COMMISSION
9/13-9/21/2013
A fresh take on one of Gilbert and Sullivan's most popular comic operas, this updated version of THE PIRATES OF PENZANCE took New York by storm when it premiered in Central Park in 1980, leading to a subsequent smash-hit Broadway run. Wacky, irreverent and as entertaining today as it was when it first opened in 1879, THE PIRATES OF PENZANCE spins an hilarious farce of sentimental pirates, bumbling policemen, dim-witted young lovers, dewy-eyed daughters and an eccentric Major-General, all morally bound to the often-ridiculous dictates of honor and duty. The beauty, wit and whimsy of Gilbert andSullivan's classic score is suffused with a modern sensibility, making this version an excellent choice for opera and light opera companies looking to expand their audience base. The sheer number of memorable roles makes it perfect for community and school groups. And with production requirements consisting of only two sets and a medium-sized orchestra, it should be considered by any company featuring comic actors with excellent singing voices.
Click Here for More Information
GODSPELL
WINTHROP PLAYMAKERS
9/13-9/22/2013
Conceived and originally directed by John Michael Tebelak, with music and new lyrics by
Stephen Schwartz
, GODSPELL is one of the biggest off-Broadway and Broadway successes of all time.Based on the Gospel According to
St. Matthew
, and featuring a sparkling score by
Stephen Schwartz
, GODSPELL boasts a string of well-loved songs, led by the international hit, "Day By Day." As the cast performs "Prepare Ye The Way Of The Lord," "Learn Your Lessons Well," "All For The Best," "All Good Gifts," "Turn Back, O Man" and "By My Side," the parables of Jesus Christ come humanly and hearteningly to life.Drawing from various theatrical traditions, such as clowning, pantomime, charades, acrobatics and vaudeville, GODSPELL is a groundbreaking and unique reflection on the life of Jesus, with a message of kindness, tolerance and love.GODSPELL RETURNSVisit the official Godpell on Broadway site for tickets and more information on this new production.
Click Here for More Information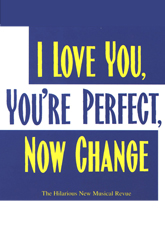 COLUMBINUS
ArtsEmerson
9/17-9/29/2013
Stephen Karam
,
PJ Paparelli
; dir:
PJ Paparelli
.
Click Here for More Information
THE ELEPHANT MAN
New Repertory Theatre
9/7-9/29/2013
Bernard Pomerance
; dir:
Jim Petosa
.
Click Here for More Information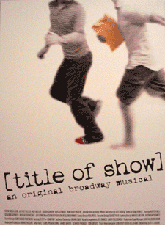 THE JUNGLE BOOK
Huntington Theatre Company
9/7-10/6/2013
adapt:
Mary Zimmerman
; dir:
Mary Zimmerman
.
Click Here for More Information
TRIBES
SpeakEasy Stage Company
9/13-10/12/2013
Nina Raine
; dir: M.
Bevin O'Gara
.
Click Here for More Information
ALL THE WAY
American Repertory
Theater
9/13-10/13/2013
Robert Schenkkan
; dir: Bill Rausch.
Click Here for More Information
NEXT TO NORMAL
MAJESTIC THEATER PROJECT
9/5-10/20/2013
Pulitzer-Prize winning rock musical NEXT TO NORMAL, with book and lyrics by
Brian Yorkey
and music by
Tom Kitt
, explores how one suburban household copes with crisis and mental illness.NEXT TO NORMAL tells the story of a mother, Diane Goodman, who struggles with bipolar disorder and the effect that her illness has on her family. This contemporary musical is an emotional powerhouse that addresses such issues as grieving a loss, ethics in modern psychiatry, and suburban life. With provocative lyrics and a thrilling score, this musical shows how far two parents will go to keep themselves sane and their family's world intact.NEXT TO NORMAL is a deeply moving piece of theatre that provides a wonderful opportunity for performers to explore dramatic material and showcase vocal talents with an energetic pop/rock score. This show is ideal for community theaters, as well as colleges and regional theatre companies.
Click Here for More Information
View All Show Listings for Boston
Click Here to View BroadwayWorld.com Boston Calendar