Now Playing Onstage in Appleton, WI - Week of 9/15/2013
September 15
10:09 AM 2013
View All Show Listings for Appleton, WI
Click Here to View BroadwayWorld.com Appleton, WI Calendar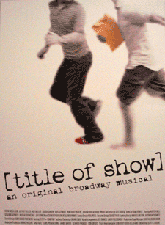 VICTORY FARM
American Folklore Theatre
8/1-10/1/2013
Emilie Coulson, Katie Dahl; lyrics: Emilie Coulson, Katie Dahl; music:
James Valcq
; dir: Jon Hegge.
Click Here for More Information
RED HOT & COLE
SUNSET PLAYHOUSE
9/12-10/6/2013
He's "throwing a ball tonight" - and you're all invited, to a "swellegant" theatrical party spanning the life of Broadway's greatest wit, the irrepressible
Cole Porter
. A scintillating mixture of biography and song, RED HOT & COLE celebrates the great American songwriter who brought style, elegance and sophistication to the stages and soundstages of Broadway and Hollywood, delighting the world with his devilishly clever rhymes, fresh and unexpected melodies and sassy, sexy sensibility. RED HOT & COLE bubbles with songs that have become international standards, from such classic shows and movies as ANYTHING GOES, KISS ME KATE, HIGH SOCIETY and CAN-CAN among others. It traces Porter's life from his childhood in Indiana to the stages and penthouses of New York, London, Paris and Venice. RED HOT & COLE is a champagne tribute to a glittering age gone by, and the man and talent who was
Cole Porter
.
Click Here for More Information
DISNEY'S ARISTOCATS KIDS
ADAMS COMMUNITY THEATRE LTD
9/19-10/10/2013
Madame's jealous butler Edgar cat-naps Duchess and her Aristokittens and abandons them in the Parisian countryside. What's a cat to do? Luckily,
Thomas O'Malley
and his rag-tag bunch of Alley Cats come to their rescue! This feline adventure is sure to get your audiences tapping their feet to its hep, jazzy beat, which includes the Disney favorites "The Aristocats," "Scales and Arpeggios" and "Ev'rybody Wants to Be a Cat."
Click Here for More Information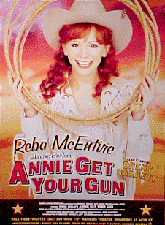 MIRACLE ON SOUTH DIVISION STREET
Peninsula
Players Theatre
9/4-10/20/2013
Tom Dudzick
; dir:
Kristine Thatcher
.
Click Here for More Information
RAGTIME VERSION 2
MILWAUKEE REPERTORY THEATER
9/17-10/27/2013
This version of RAGTIME, first presented on London's West End,features a smaller orchestration and a revised text/score, so the show can bedone with minimal visuals and scenic effects. This version is also ideal for concert presentations of the show. (The full, Broadway-sized orchestration isalso available for concert presentations.) Called by Time Magazine "A triumph for the stage," and bythe International Herald Tribune "the best musical in twenty years," this acclaimedmusical won 1998 Tony Awards for Best Score, Book and Orchestrations, and wonboth the Drama Desk and Outer Critics Circle Awards for Best Musical and BestScore. RAGTIME is not only a powerful portrait of life inturn-of-the-century America,but a relevant tale for today. Written by the award-winning composer/lyricistteam of
Stephen Flaherty
and
Lynn Ahrens
(ONCE ON THIS ISLAND, SEUSSICAL and LUCKY STIFF), noted playwright
Terrence McNally
, (K
Click Here for More Information
View All Show Listings for Appleton, WI
Click Here to View BroadwayWorld.com Appleton, WI Calendar