Now Playing Onstage in Appleton, WI - Week of 3/02/2014
View All Show Listings for Appleton, WI
Click Here to View BroadwayWorld.com Appleton, WI Calendar
TARZAN
UNIV OF WISCONSIN FOX VALLEY
2/27-3/8/2014
Based on Edgar Rice Burrough's Tarzan of the Apes and the smash-hit 1999 Disney animated film, TARZAN tells the story of an infant boy orphaned on the shores of West Africa. Taken in and raised by a tribe of gorillas, the young boy strives for acceptance by his ape father while grappling with his uniqueness. When a human expedition enters their territory, Tarzan - now a man - encounters strangers like himself for the first time. TARZAN features music and lyrics by pop icon
Phil Collins
, including the Grammy and Oscar winning song, "You'll Be in My Heart", and book by Tony Award-winning playwright,
David Henry Hwang
.
Click Here for More Information
YOUNG FRANKENSTEIN
UNIV OF WISCONSIN LA CROSSE
2/28-3/9/2014
IT'S ALIVE! From the creators of the record-breaking Broadway sensation THE PRODUCERS comes this monster new musical comedy.With such memorable tunes as "The Transylvania Mania," "He Vas My Boyfriend" and "Puttin' On The Ritz," YOUNG FRANKENSTEIN is scientifically-proven, monstrously good entertainment"?and the only place you'll witness a singing and dancing laboratory experiment in the largest tuxedo ever made.
Click Here for More Information
GUYS & DOLLS
WAUSAU COMMUNITY THEATRE
3/6-3/9/2014
Set in
Damon Runyon
's mythical New York City, this oddball romantic comedy - considered by many to be the perfect musical comedy - soars with the spirit of Broadway as it introduces us to a cast of vivid characters who have become legends in the canon:
Sarah Brown
, the upright but uptight "mission doll," out to reform the evildoers of Time Square; Sky Masterson, the slick, high-rolling gambler who woos her on a bet and ends up falling in love; Adelaide, the chronically ill nightclub performer whose condition is brought on by the fact she's been engaged to the same man for 14 years; and Nathan Detroit, her devoted fiance, desperate as always to find a spot for his infamous floating crap game.Everything works out in the end, thanks to the machinations of
Abe Burrows
and
Jo Swerling
's hilarious, fast-paced book and
Frank Loesser
's bright, brassy, immortal score, which takes us from the heart of Times Square to the cafes of Havana, Cuba, and even into the sewers of New York City. Funny and romantic, GUYS AND DOLLS is ideal for audiences and performers of any age.
Click Here for More Information
CURTAINS
Beloit Memorial High School Theatre
2/28-3/9/2014
Click Here for More Information
WOODY SEZ: THE LIFE & MUSIC OF WOODY GUTHRIE
Milwaukee Repertory Theater
1/3-3/9/2014
Stackner Cabaret:adapt:
Nick Corley
, Darcie Deaville,
David M. Lutken
,
Helen
Jean Russell
,
Andy Teirstein
; dir:
Nick Corley
.
Click Here for More Information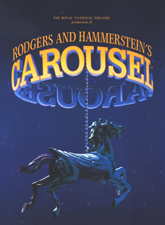 CAROUSEL
Brookfield Academy
3/7-3/9/2014
In a Maine coastal village toward the end of the 19th century, the swaggering, carefree carnival barker, Billy Bigelow, captivates and marries the naive millworker, Julie Jordan. Billy loses his job just as he learns that Julie is pregnant and, desperately intent upon providing a decent life for his family, he is coerced into being an accomplice to a robbery. Caught in the act and facing the certainty of prison, he takes his own life and is sent 'up there.' Billy is allowed to return to earth for one day fifteen years later, and he encounters the daughter he never knew. She is a lonely, friendless teenager, her father's reputation as a thief and bully having haunted her throughout her young life. How Billy instills in both the child and her mother a sense of hope and dignity is a dramatic testimony to the power of love. It's easy to understand why, of all the shows they created, CAROUSEL was Rodgers & Hammerstein's personal favorite.Music by Rodgers, Richard; Book by
Oscar Hammerstein
II; Lyrics by
Oscar Hammerstein
II; Based on the Play LILIOM by Ferenc Molnar; As adapted by
Benjamin F. Glazer
; Original Dances by
Agnes de Mille
Click Here for More Information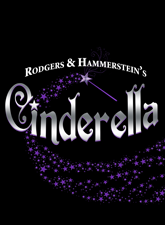 CINDERELLA (ENCHANTED EDITION)
Tomahawk High School
3/7-3/9/2014
The timeless enchantment of a magical fairy tale is reborn with the Rodgers & Hammerstein hallmarks of originality, charm and elegance. Originally presented on television in 1957 starring
Julie Andrews
, Rodgers & Hammerstein's CINDERELLA was the most widely viewed program in the history of the medium. Its recreation in 1965 starring
Lesley
Ann Warren
was no less successful in transporting a new generation to the miraculous kingdom of dreams-come-true, and so was a second remake in 1997, which starred Brandy as Cinderella and
Whitney Houston
as her Fairy Godmother. As adapted for the stage, with great warmth and more than a touch of hilarity, the hearts of children and adults alike still soar when the slipper fits. This Enchanted Edition is based on the 1997 teleplay.Music by Rodgers, Richard; Book and Lyrics by
Oscar Hammerstein
II; Adapted for the Stage by
Tom Briggs
; From the Teleplay by
Robert L. Freedman
Click Here for More Information
ANNIE
UNION GROVE HIGH SCHOOL
3/7-3/15/2014
Leapin' Lizards! The popular comic strip heroine takes center stage in one of the world's best-loved musicals. With equal measures of pluck and positivity, little orphan ANNIE charms everyone's hearts, despite a next-to-nothing start in 1930s New York City. She is determined to find her parents, who abandoned her years ago on the doorstep of a New York City Orphanage run by the cruel, embittered Miss Hannigan.With the help of the other girls in the Orphanage, ANNIE escapes to the wondrous and magical world of NYC. In adventure after fun-filled adventure, ANNIE foils Miss Hannigan's evil machinations and befriends President Franklin Delano Roosevelt. She finds a new home and family in billionaire Oliver Warbucks, his personal secretary
Grace Farrell
, and a lovable mutt named Sandy. ANNIE is the perfect family-friendly musical, and an ideal show for a largely female cast. Middle Schools and elementary schools should also take notice of ANNIE JR - a special version of this title expressly designed for younger performers.
Click Here for More Information
SHREK
APPLETON HIGH SCHOOL NORTH
3/5-3/16/2014
SHREK THE MUSICAL, based on the Oscar® winningDreamWorks film that started it all, brings the hilarious story ofeveryone's favorite ogre to dazzling new life on the stage. Ina faraway kingdom turned upside down, things get ugly when an unseemlyogre "" not a handsome prince "" shows up to rescue a feisty princess.Throw in a donkey who won't shut up, a bad guy with a SHORT temper, acookie with an attitude and over a dozen other fairy tale misfits, andyou've got the kind of mess that calls for a real hero. Luckily,there's one on hand...and his name is Shrek. Full of all-new songs, great dancing and breathtaking scenery, SHREK THE MUSICAL is part romance, part twisted fairy tale and all irreverent fun for everyone!**AVAILABLE FOR LICENSES FOR PERFORMANCES BEGINNING JUNE 2013**
Click Here for More Information
LES MISERABLES
OSHKOSH OPERA HOUSE FOUNDATION
3/6-3/16/2014
This international smash-hit may be the most popular musical in the world. In 19th century France, Jean Valjean is released from 19 years of unjust imprisonment, but finds nothing in store for him but mistrust and mistreatment. He breaks his parole in hopes of starting a new life, initiating a life-long struggle for redemption as he is relentlessly pursued by police inspector Javert, who refuses to believe Valjean can change his ways. Finally, during the Paris student uprising of 1832, Javert must confront his ideals after Valjean spares his life and saves that of the student revolutionary who has captured the heart of Valjean's adopted daughter. His world-view shattered, Javert commits suicide, and Valjean at last attains the peace he has sought for so long.Epic, grand and uplifting, LES MISÉRABLES packs an emotional wallop that has thrilled audiences all over the world. The sung-through pop opera is ideal for a cast of exceptional singers and overflows with melodies that are already standards. A spectacle on Broadway and in London, LES MISÉRABLES is equally effective with a minimal set; it is its powerful affirmation of the human spirit that has made LES MISÉRABLES a popular masterpiece.
Click Here for More Information
THE MUSICAL ADVENTURES OF FLAT STANLEY JR
EAU CLAIRE CHILDRENS THEATRE
3/6-3/16/2014
The beloved children's book written by
Jeff Brown
in 1964 has become a literary and pop cultural phenomenon - delighting readers and travelers all around the world. And now, MTI has taken everyone's favorite two-dimensional hero and given him a new life on the stage in THE MUSICAL ADVENTURES OF FLAT STANLEY JR.Stanley Lambchop is your ordinary, every day, run-of-the-mill ten-year-old: normal mom and dad, normal little brother, normal life. That's just the problem...for Stanley, life is too normal. He wants to travel the world, do something amazing, something no one's ever seen before. Careful what you wish for, Stanley!One night, the bulletin board on the wall above Stanley's bed comes loose and falls - right on top of Stanley! The next morning, Stanley Lambchop wakes up flat. Not just a little flat...really, REALLY flat! I n a whirlwind musical travelogue, Stanley - the ultimate exchange student - scours the globe for a solution to his unusual problem. He's stamped, posted and cancelled from Hollywood to France to Honolulu and beyond. And whether he's thwarting a robbery at the Louvre Museum in Paris, or 'hanging ten' off the coast of Hawaii, Stanley is closing in on his goal of being a three-dimensional boy once more.
Click Here for More Information
THE WHIPPING MAN
Milwaukee Repertory Theater
2/5-3/16/2014
Stiemke Studio:
Matthew Lopez
; dir: Brent Hazelton.
Click Here for More Information
AN ILIAD
Milwaukee Repertory Theater
2/25-3/23/2014
Quadracci Powerhouse:
Denis O'Hare
,
Lisa Peters
on; trans:
Robert Fagles
; dir:
John Langs
.
Click Here for More Information
MONTY PYTHON'S SPAMALOT
Lake Country Players
3/7-3/30/2014
Click Here for More Information
View All Show Listings for Appleton, WI
Click Here to View BroadwayWorld.com Appleton, WI Calendar