Now Playing Onstage in Appleton, WI - Week of 10/06/2013
View All Show Listings for Appleton, WI
Click Here to View BroadwayWorld.com Appleton, WI Calendar
DISNEY'S ARISTOCATS KIDS
ADAMS COMMUNITY THEATRE LTD
9/19-10/10/2013
Madame's jealous butler Edgar cat-naps Duchess and her Aristokittens and abandons them in the Parisian countryside. What's a cat to do? Luckily,
Thomas O'Malley
and his rag-tag bunch of Alley Cats come to their rescue! This feline adventure is sure to get your audiences tapping their feet to its hep, jazzy beat, which includes the Disney favorites "The Aristocats," "Scales and Arpeggios" and "Ev'rybody Wants to Be a Cat."
Click Here for More Information
LITTLE WOMEN
VITERBO UNIVERSITY
10/11-10/13/2013
Based on
Louisa May Alcott
's own family experiences (and novel), LITTLE WOMEN, follows the adventures of Jo, Meg, Beth and Amy March as they grow up in Civil War America. The beloved story of the March sisters is timeless and deals with issues as relevant today as when they were written. Now, this wonderful narrative has been brought to life as an exhilarating new musical filled with glorious music, dancing and heart. LITTLE WOMEN embodies the complete theatrical experience, guaranteeing a night filled with laughter, tears, and a lifting of the spirit. This powerful score soars with the sounds of personal discovery, heartache and hope -- the sounds of a young America finding its voice. In years to come, we are sure that hundreds of productions by schools and theatres throughout the world will make this stage adaptation of the American classic novel a classic musical theatre treasure in its own right.
Click Here for More Information
LUCKY STIFF
CONCORDIA UNIVERSITY THEATRE ARTS
10/10-10/13/2013
Tony Award winners
Lynn Ahrens
and
Stephen Flaherty
exploded on the musical theatre scene in 1988 with their first off-Broadway show, LUCKY STIFF. Based on the novel The Man Who Broke The Bank At
Monte Carlo
by
Michael Butterworth
, LUCKY STIFF is a zany, offbeat, and very funny murder mystery farce complete with slamming doors, mistaken identities, six million bucks in diamonds, and a corpse in a wheelchair. The story revolves around an unassuming English shoe salesman who is forced to take the embalmed body of his recently-murdered Atlantic City uncle on a vacation to
Monte Carlo
. Should he succeed in passing Uncle off as alive, Harry Witherspoon stands to inherit $6,000,000. If not, the money goes to the Universal Dog Home of Brooklyn, or else to the gun-toting wife of the casino owner! First produced at
Playwrights Horizons
off-Broadway (
Richard Rodgers
Award) the show later went on to win Washington's
Helen Hayes
Award for Best Musical, and is now performed frequently across the country.For complete information on this and other Ahrens and Flaherty shows, as well as links to purchase CDs, vocal selections and other publications, please go to www.AhrensandFlaherty.com.
Click Here for More Information
SEVEN BRIDES FOR SEVEN BROTHERS
VERONA AREA COMMUNITY THEATER
10/11-10/19/2013
"Goin' courting"Ł has never been as much fun as in this rip-roaring stage version of the popular MGM movie, adapted by
Lawrence Kasha
and
David Landay
. Set in Oregon in 1850, SEVEN BRIDES FOR SEVEN BROTHERS tells the story of Millie, a young bride living in the 1850's Oregon wilderness. Her plan to civilize and marry off her six rowdy brothers-in-law to ensure the success of her own marriage backfires when the brothers, in their enthusiasm, kidnap six women from a neighboring town to be their brides. Bursting with the rambunctious energy of the original film, SEVEN BRIDES FOR SEVEN BROTHERS is all boisterous fun and romance that harkens back to the glory days of the movie musical.SEVEN BRIDES FOR SEVEN BROTHERS is a glorious romp suitable for middle school, high school, and community theatre productions. This show's large ensemble is a perfect opportunity to showcase many performers of all types.
Click Here for More Information
SCHOOLHOUSE ROCK LIVE! JR
UNIV OF WISCONSIN MARINETTE THEATRE ON THE BAY
10/11-10/20/2013
The Emmy® Award-winning Saturday morning educational cartoon series is now the basis for one of the most fun, energetic, and easily mounted musicals ever to hit the stage! A loose, revue-like structure allows for a great deal of flexibility in staging and cast size. Set and costume design can be as simple or complex as your budget or imagination allow. And because most of the songs are so familiar and easy to learn, rehearsals are bound to be a snap. Perfect for young performers of all ages and experience levels, SCHOOLHOUSE ROCK LIVE! JR. will be a hit for actors and audiences alike!
Click Here for More Information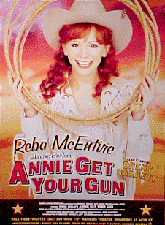 MIRACLE ON SOUTH DIVISION STREET
Peninsula
Players Theatre
9/4-10/20/2013
Tom Dudzick
; dir:
Kristine Thatcher
.
Click Here for More Information
RAGTIME VERSION 2
MILWAUKEE REPERTORY THEATER
9/17-10/27/2013
This version of RAGTIME, first presented on London's West End,features a smaller orchestration and a revised text/score, so the show can bedone with minimal visuals and scenic effects. This version is also ideal for concert presentations of the show. (The full, Broadway-sized orchestration isalso available for concert presentations.) Called by Time Magazine "A triumph for the stage," and bythe International Herald Tribune "the best musical in twenty years," this acclaimedmusical won 1998 Tony Awards for Best Score, Book and Orchestrations, and wonboth the Drama Desk and Outer Critics Circle Awards for Best Musical and BestScore. RAGTIME is not only a powerful portrait of life inturn-of-the-century America,but a relevant tale for today. Written by the award-winning composer/lyricistteam of
Stephen Flaherty
and
Lynn Ahrens
(ONCE ON THIS ISLAND, SEUSSICAL and LUCKY STIFF), noted playwright
Terrence McNally
, (K
Click Here for More Information
ANNE OF GREEN GABLES-THEATREWORKS USA VERSION
CHILDRENS THEATER OF MADISON
10/12-10/27/2013
ANNE OF GREEN GABLES follows the misadventures of a wildly independent orphan with fiery red hair and a temper to match.
L.M. Montgomery
's timeless classic, cherished by generations, comes to life in a new musical commissioned by the award-winning TheatreworksUSA. Anne Shirley is mistakenly sent to live with a plainspoken farmer and his spinster sister, who thought they were adopting a boy! She wins over the Cuthberts, and all of
Prince Edward
Island, with her irrepressible spirit and imagination--and wins over audiences with the warm, poignant story about love, home and family.
Click Here for More Information
SHREK TYA
FIRST STAGE CHILDRENS THEATRE
10/11-11/17/2013
Click Here for More Information
View All Show Listings for Appleton, WI
Click Here to View BroadwayWorld.com Appleton, WI Calendar