The National Theatre's MACBETH Leads March's Top 10 New London Shows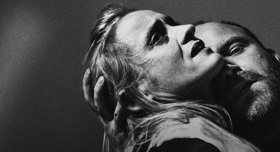 London is never short of temptations, whether splashy West End shows, epic dramas or bold fringe offerings. From Shakespeare and Tennessee Williams to a new epic and a lush romance, here are some of this month's most eye-catching openings. Don't forget to check back for BroadwayWorld reviews, interviews and features!
1. Macbeth, National Theatre
Rufus Norris is helming this intense version of Shakespeare's Scottish tragedy. Leading the cast are Rory Kinnear and Anne-Marie Duff, and the company also features Stephen Boxer, Kevin Harvey, Trevor Fox, Parth Thakerar, Amaka Okafor, and, as the three witches, Beatric Scirocchi, Anna-Maria Nabirye and Hannah Hutch.
Until 23 June. Book tickets here
2. Summer and Smoke, Almeida Theatre
A rarely seen Tennessee Williams play is an enticing prospect. Rebecca Frecknall directs this tale of a highly-strung minister's daughter who embarks on a transformative romance with the doctor next door; the cast includes Patsy Ferran, Forbes Masson, Matthew Needham and Nancy Crane. Read our interview with Matthew Needham
Until 4 April. Book tickets here
3. The Inheritance, Young Vic
A two-part world premiere, Matthew Lopez's epic play asks what it's like to be a young gay man in New York a generation after the AIDS crisis. Stephen Daldry directs Vanessa Redgrave, Hugo Bolton, Robert Boulter, Hubert Burton, Syrus Lower, Michael Marcus, Luke Thallon and Michael Walters.
2 March-19 May. Book tickets here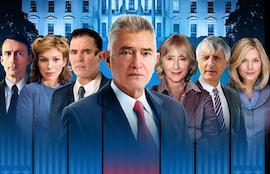 4. The Best Man, Playhouse Theatre
Gore Vidal's 1960 drama about a philandering presidential candidate gets a belated West End premiere; at the time, producers couldn't bank on a British audience's interest in American politics. Simon Evans's cast includes Martin Shaw, Maureen Lipman, Jeff Fahey, Jack Shepherd, Honeysuckle Weeks and Glynis Barber.
Until 12 May. Book tickets here
5. Caroline, Or Change, Hampstead Theatre
Michael Longhurst's acclaimed Chichester revival of Tony Kushner and Jeanine Tesori's musical gets a welcome London run. Sharon D Clarke stars as the titular character, a maid living with a white family in 1963 Louisiana, and the cast also features Abiona Omonua, Lauren Ward, Teddy Kempner and Charlie Gallacher.
12 March-21 April. Book tickets here
6. Brief Encounter, Empire Cinema Haymarket
Emma Rice revives her take on Noël Coward's railway station romance - which nods to David Lean's iconic adaptation in its clever blurring of theatre and film, as well as adding extra Coward songs. It stars Jim Sturgeon, Isabel Pollen, Jos Slovick and Beverly Rudd. Read our interview with Jos Slovick
2 March-2 September. Book tickets here
7. Fanny & Alexander, Old Vic
Stephen Beresford and Max Webster translate Ingmar Bergman's masterpiece - about siblings in 1900s Sweden whose lives are upended when their mother remarries a repressive bishop - to the stage. The cast includes Penelope Wilton, Kevin Doyle, Lolita Chakrabarti, Michael Pennington, Thomas Arnold and Gloria Obianyo.
Until 14 April. Book tickets here
8. The Great Wave, National Theatre
A Tricycle Theatre co-production, Francis Turnly's new play is set in South Korea and Japan: two sisters are swept up in a storm, and only one returns. Indhu Rubasingham directs Kae Alexander, Rosalind Chao, Leo Wan, Kwong Loke, Tuyen Do, Frances Mayli McCann and David Yip. Read our interview with Rosalind Chao
10 March-14 April. Book tickets here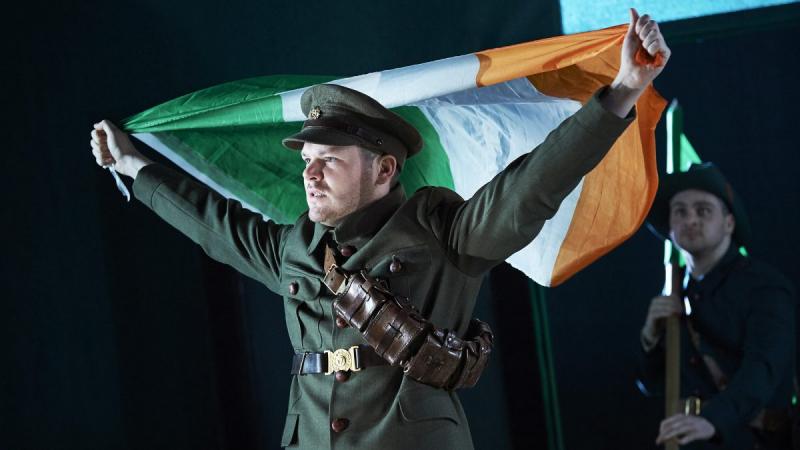 9. The Plough and the Stars, Lyric Hammersmith
Sean Holmes offers a dynamic, modern-dress reimagining of Sean O'Casey's classic drama set in Dublin during the Easter Rising; this production had a hit run at The Abbey Theatre. The cast features Kate Stanley Brennan, Ian Lloyd Anderson, Ciarán O'Brien, Janet Moran and Hilda Fay.
15 March-7 April. Book tickets here
10. Kiss of the Spider Woman, Menier Chocolate Factory
José Rivera and Allan Baker provide a new stage adaptation of Manuel Puig's novel about two strikingly different men imprisoned in a Latin American jail, and the complex relationship that develops between them. Laurie Sansom directs Samuel Barnett, Declan Bennett and Grace Cookey-Gam.
8 March-5 May. Book tickets here
Want more recommendations? Find previous Top 10 lists here