THE LEHMAN TRILOGY Leads July's Top 10 New London Shows
London is never short of temptations, whether splashy West End shows, epic dramas or bold fringe offerings. From a new theatrical epic to Shakespeare and musical spoof, here are some of this month's most eye-catching openings. Don't forget to check back for BroadwayWorld reviews, interviews and features!
1. The Lehman Trilogy, National Theatre
Sam Mendes returns to direct Ben Power's English-language adaptation of Stefano Massini's epic, about the Bavarian brothers' new life in a new world - and the unprecedented financial crisis their bank later triggered. The cast is led by Simon Russell Beale, Adam Godley and Ben Miles.
Until 20 October. Book tickets here
2. King Lear, Duke of York's Theatre
Ian McKellen reprises his acclaimed Chichester performance - and at the venue where he made his West End debut in 1964. Jonathan Munby directs a cast that also includes Sinéad Cusack, Danny Webb, Kirsty Bushell, James Corrigan, Lloyd Hutchinson, Claire Price, Luke Thompson and Anita-Joy Uwajeh.
11 July-3 November. Book tickets here
3. As You Like It, Regent's Park Open Air Theatre
More Shakespeare, but this time of the festival variety: Max Webster's big-hearted take on the Bard's forest-set romcom features original music composed by Noah and the Whale's former frontman Charlie Fink. Olivia Vinall and Edward Hogg lead a cast that features Maureen Beattie, Keziah Joseph, Danny Kirrane and Beruce Khan.
Until 28 July. Book tickets here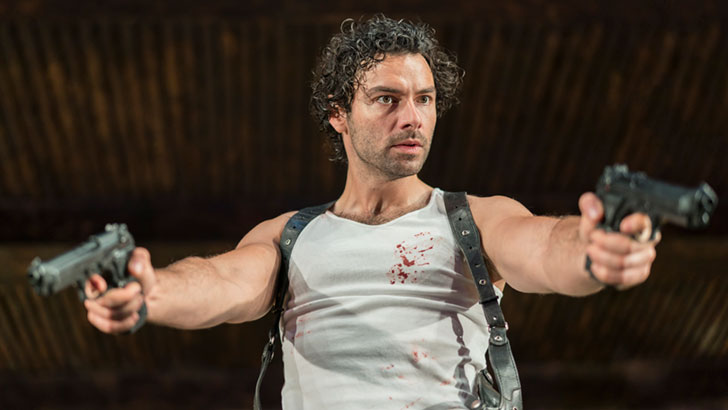 4. The Lieutenant of Inishmore, Noel Coward Theatre
Poldark star Aiden Turner headlines Michael Grandage's revival of Martin McDonagh's bloody-but-blackly comic satire on terrorism - one featuring IRA violence and some tough moments for cat-lovers. The cast also includes Brian Martin, Denis Conway, Charlie Murphy, Chris Walley, Will Irvine, Daryl McCormack and Julian Moore-Cook.
Until 8 September. Book tickets here
5. Allelujah!, Bridge Theatre
Nicholas Hytner's partnership with Alan Bennett continues at his new venue, which premieres this anticipated play set in the geriatric ward of a Yorkshire hospital facing the threat of closure. The cast (which includes some History Boys alumni) features Samuel Barnett, Deborah Findlay, Sacha Dhawan and Peter Forbes.
11 July-29 September. Book tickets here
6. Spamilton, Menier Chocolate Factory
We've got the Broadway smash; now here's the Off-Broadway spoof. Gerard Alessandrini (of Forbidden Broadway) parodies Lin-Manuel Miranda's globally conquering musical, as well as other new names and work. Alessandrini directs Sophie-Louise Dann, Damian Humbley, Eddie Elliott, Jason Denton, Marc Akinfolarin, Liam Tamne and Julie Yammanee.
12 July-8 September. Book tickets here
7. A Monster Calls, Old Vic
Sally Cookson helms this new devised adaptation (suitable for children 10+) of Patrick Ness's piercing magic realist novel, about a boy with a sick mother who is visited at night by a monster. The cast includes Matthew Tennyson, Marianne Oldham, Selina Cadell and Stuart Goodwin.
7 July-25 August. Book tickets here
8. It Happened in Key West, Charing Cross Theatre
This musical is based on an extraordinary true story, about a scientist who went to extreme lengths to stay with the women he loved. It features book, music, additional lyrics and direction by Jeremiah James, Jill Santoriello, Jason Huza and Marc Robin respectively, and stars Wade McCollum. Read our interview with Jeremiah
Until 22 September. Book tickets here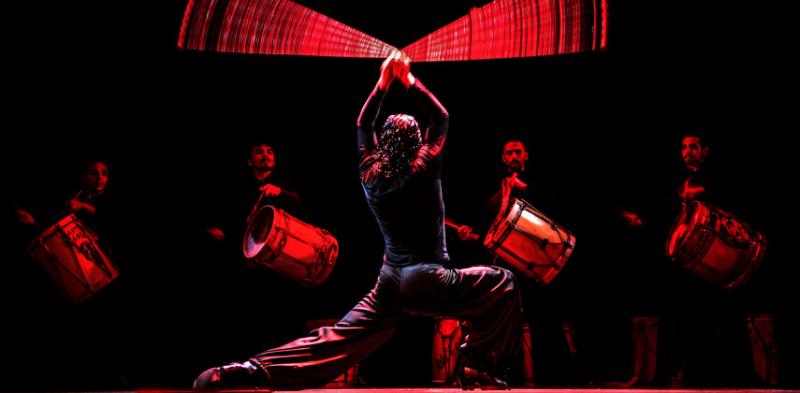 9. Che Malambo, Peacock Theatre
The hugely successful all-male Argentinian percussive dance and music spectacle makes its UK debut. French director/choreographer Gilles Brinas digs into the traditions of the macho, competitive gaucho cowboys, while tracing the South American origins of Malambo: a blend of precision footwork, rhythmic stomping, drumming and song.
18-22 July. Book tickets here
10. Pity, Royal Court
Set in a market square where normality gradually shifts into absurdity, Rory Mullarkey's new play asks if things are really getting worse - and if we care. Sam Pritchard directs Paul Bentall, Sandy Grierson, Helena Lymbery, Sophia Di Martino, Siobhan McSweeney, Francesca Mills, Abraham Popoola, Paul G Raymond and Dorian Simpson.
12 July-11 August. Book tickets here