Latest News on Sandy Grierson
Stage Credits
  [West End]
Royal Shakespeare Company's West End Revival, 2019
Cast
  [West End]
Royal Shakespeare Company's West End Revival, 2019
Cast
Stage
Performances
  [West End]
Royal Shakespeare Company's West End Revival, 2019
Cast
  [West End]
Royal Shakespeare Company's West End Revival, 2019
Cast
Sandy Grierson News
Zainab Hasan Will Play The Title Role in ANTIGONE at Regent's Park Open Air Theatre
by Stephi Wild - Jul 1, 2022
Regent's Park Open Air Theatre has announced casting and the full creative team for Antigone. Written by Inua Ellams (Barber Shop Chronicles, Three Sisters), this contemporary retelling of Sophocles's epic story has been commissioned by the theatre in its 90th anniversary year.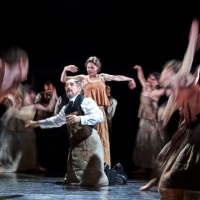 DR SEMMELWEIS Run Extended At Bristol Old Vic
by Stephi Wild - Jan 28, 2022
Bristol Old Vic today announces a week-long extension of the world première of Dr Semmelweis, based on an original idea by Mark Rylance, and written by Stephen Brown with Rylance. The production opened on 26 January, and now runs until 19 February 2022. 
Bristol Old Vic Announces Full Cast For DR SEMMELWEIS
by Stephi Wild - Nov 29, 2021
Tom Morris directs the previously announced Rylance (Ignaz Semmelweis), who is joined by Jackie Clune (Anna Müller), Sandy Grierson (Jakob Kolletschka), Felix Hayes (Ferdinand von Hebra), Enyi Okoronkwo (Franz Arneth), Clemmie Sveaas (Lisa Elstein), Thalissa Teixeira (Maria Semmelweis), Alan Williams (Johann Klein) and Daniel York Loh (Karl von Rokitanksy) with dancers Roseanna Anderson, Joshua Ben-Tovim, Megan May Cameron, Megumi Eda, Suzy Halstead and Millie Thomas.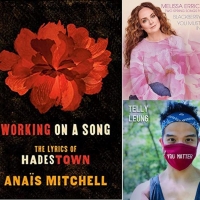 New and Upcoming Book, Music, and Film Releases For the Week of July 13 - HADESTOWN Lyric Book, Music From Telly Leung, Melissa Errico, and More!
by Stephi Wild - Jul 15, 2020
Check out this week's list of new and upcoming book, music, and film releases, including a Hadestown lyric book, new music from Telly Leung, Melissa Errico, and more!
The Royal Shakespeare Company (RSC) Will Be Returning to The Marlowe Theatre
by Stephi Wild - Jan 3, 2020
The RSC visit the Canterbury venue with As You Like It, The Taming Of The Shrew and Measure For Measure between Wednesday 29 January and Saturday 8 February. It is the first time the RSC has performed three plays in repertoire at the theatre.
BWW Review: MEASURE FOR MEASURE, Barbican Centre
by Cindy Marcolina - Nov 15, 2019
The final installment of the Royal Shakespeare Company's season in London sees Artistic Director Gregory Doran's Measure for Measure coming into town. The choice of play is momentous, as it's historically the Bard's only active denunciation of men's unfair treatment of women. Doran sets the piece in a turn-of-the-Century Vienna that's torn between the lasciviousness of its brothels and strict ideals of conservative purity.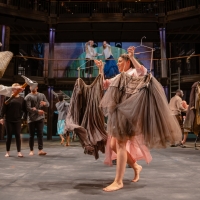 BWW Review: AS YOU LIKE IT, Barbican Centre
by Cindy Marcolina - Oct 30, 2019
After spending most of the year in its hometown of Stratford-upon-Avon, the Royal Shakespeare Company's newest As You Like It kicks off their London Season at the Barbican Centre. Directed by Kimberley Sykes, the production is a delicate and inventive voyage into a Forest of Arden that feels truer than Shakespeare's fictional real world. It never forgets that it's a comedy at heart, and Lucy Phelps' precise physicality plays into the genre. She has Rosalind win the audience's fondness wink by wink, pulling them towards her side through chuckles and playful nudges.
& JULIET Leads November's Top 10 New London Shows
by Marianka Swain - Oct 28, 2019
London is never short of temptations, whether splashy West End shows, epic dramas or bold fringe offerings. From highly anticipated musicals to mountaineering and Welsh apocalypse, here are some of this month's most eye-catching openings. Don't forget to check back for BroadwayWorld's reviews, interviews and features!
BWW Interview: RSC Director of Design Stephen Brimson-Lewis Talks MEASURE FOR MEASURE
by Rona Kelly - Jul 22, 2019
Director of Design Stephen Brimson-Lewis has over twenty years of experience designing for the RSC. Stephen takes us through the collaborative process of designing Measure for Measure.
BWW Review: MEASURE FOR MEASURE, Royal Shakespeare Theatre, Stratford-upon-Avon
by Liz Cearns - Jul 5, 2019
'Measure still for measure': justice is still a tricky concept. Gregory Doran's insightful realisation of Shakespeare's notorious 'problem play' highlights Measure for Measure's enduring, perhaps even increasing, relevance.
Sandy Grierson Frequently Asked Questions
How many Broadway shows has Sandy Grierson been in?
Sandy Grierson has not appeared on Broadway.
How many West End shows has Sandy Grierson been in?
Sandy Grierson has appeared on London's West End in 2 shows.
What was Sandy Grierson's first West End show?
Sandy Grierson's first West End show was As You Like It which opened in 2019