Kiln Theatre Launches Exhibition About The History Of Care And Migration In Brent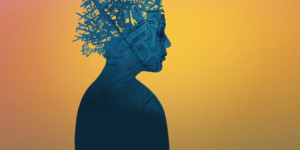 Kiln Theatre today announces the exhibition A Thousand Hands: Legacies and Futures of Care in Brent as part of the two-year long project A Friendly Society supported by the Heritage Lottery Fund and the national lottery players.
Curated by Brent-based Rachel Dedman, it celebrates how different communities have cared for one another across the years and some of the challenges they have faced. From the 19th Century to today, it tells the story of activism, the arts, The Foresters Friendly Society and the history of the NHS and nursing in Brent - with some extra surprises.
As part of the exhibition, Kiln Theatre will deliver a series of workshops to over 500 primary school children in Brent and their teachers to help them develop skills around using museums, exhibition and archives using an interactive performance. Follow up workshops, led in class by Kiln Theatre practitioners will focus on the local history of care and migration.
The exhibition is now on display at The Brent Museum and Archive and is free and open to everyone. The official launch takes place on Tuesday 4 December from 6pm.
Creative Learning Manager: Heritage and Community, Nick Gibson said today, "We are delighted to open A Thousand Hands, which is one of Kiln Theatre's A Friendly Society's flagship projects. The exhibition unearths vital stories of care, migration and how different communities in Brent have looked after each other, often in the face of adversity. It also asks crucial questions about what care means today in contemporary Britain. We are incredibly grateful to Rachel Dedman for her work on this project as well as the vital support from Brent Museum and Archives, Heritage Lottery Fund and the national lottery players."
Curator, Rachel Dedman added, "Exploring the interrelated histories of care and migration in Brent has been a real privilege. Not only has the material - drawn predominantly from the publically-accessible Brent Museum and Archives - revealed rich local narratives, it has also generated reflection on the broader political significance and role of care in Britain today. At a time of increasingly fearful and repressive approaches to immigration; when the Windrush generation is still fighting for their rights; when NHS staff are overstretched and underpaid; and mass activism unites people for political change - to care for others can be seen as a radical act. Valuing care in all its forms, alongside the fundamental presence of migrant communities in Brent and in Britain, is more urgent today than ever."­­
RACHEL DEDMAN (b.1989) is an independent curator and writer based between Beirut and London. Current and recent work includes exhibitions for Kiln Theatre, London; the Palestinian Museum, Ramallah; Beirut Art Center, Beirut; Dar el-Nimer, Beirut; Fotopub Festival, Slovenia; and the Transart Triennial, Berlin. She is co-founder of polycephaly.net, a member of Mansion collective, Beirut, and an organiser of the ongoing project Earth Hold, currently commissioning artists' radio broadcasts, and supported by the Serpentine Galleries. Rachel studied history of art at Oxford and Harvard Universities, and has written for Ibraaz, Reorient, and Spike magazines, among others. She is the author of two books on the politics of Palestinian textiles and dress; Labour of Love, her latest show for the Palestinian Museum, is on show in Ramallah until February 2019.
A FRIENDLY SOCIETY is a two-year long project funded by the Heritage Lottery Fund aiming to tell untold stories of social care and migration in Brent. The project welcomes local people back into the new building and gives them a platform to share their experiences, take part in creative activities and delve into the hidden history of one of London's most international boroughs. The project includes building tours, primary school workshops, digital installations, oral histories, public talks and will end in a large scale community play by Chinonyerem Odimba to be performed as part of Kiln Theatre's new season in the renovated auditorium.