Photo Flash: 'White Christmas' Toronto Opening Night
Irving Berlin's White Christmas, the holiday musical featuring the classic songs of Irving Berlin, is playing the Sony Centre in Toronto through January 5, 2008. It opened on November 30.
Irving Berlin's White Christmas stars Kate Baldwin as Betty Haynes, Barry Flatman as General Waverly, Kate Hennig as Martha Watson, Mike Masters as Ralph Sheldrake, Shannon O'Bryan as Judy Haynes, Graham Rowat as Bob Wallace, Cassidy Swanston as Susan, and Tony Yazbeck as Phil Davis.
"The musical tells the story of two showbiz buddies putting on a show in a picturesque Vermont inn, and finding their perfect mates in the bargain," according to press notes.
Irving Berlin's White Christmas features a book by David Ives (All in the Timing) and Paul Blake in addition to its classic Berlin songs. Irving Berlin's White Christmas boasts direction by Tony Award-winner Walter Bobbie (Chicago) and choreography by Randy Skinner (42nd Street).  The Producing Office (Kevin McCollum, Jeffrey Seller), Paul Blake, Dan Markley, and Sonny Everett in association with Paramount Pictures, produce Irving Berlin's White Christmas.
Irving Berlin's White Christmas is based on the 1954 Paramount film that starred Bing Crosby, Rosemary Clooney, Danny Kaye and Vera-Ellen. Many Berlin classics are showcased in this new production, including "Count Your Blessings," "Sisters," "How Deep is the Ocean" and the title song.
For more information, visit www.whitechristmasthemusical.com.
Photo credit: Matthew J. Kilgore

Tony Yazbeck, Graham Rowat, Kate Baldwin, Shannon O'Bryan

Amy Burnette and Anne Horak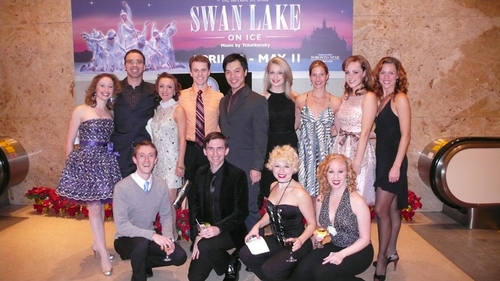 Members of the ensemble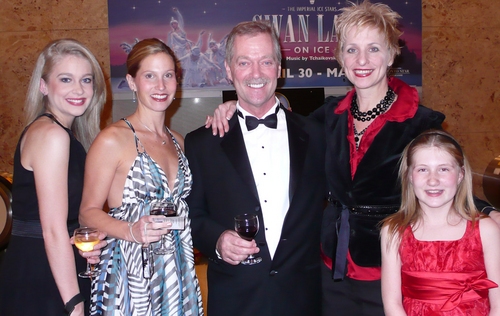 l-r: Anne Horak, Amy Burnette, Michael Horsley (Musical Director), Kelli Barclay (Associate Choreographer) and Cassidy Swanston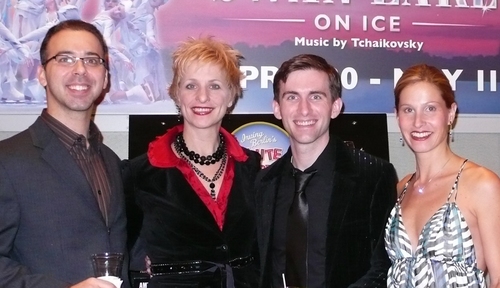 l-r: Andrew Black, Kelli Barclay (Assoc. Choreographer), Matthew J. Kilgore and Amy Burnette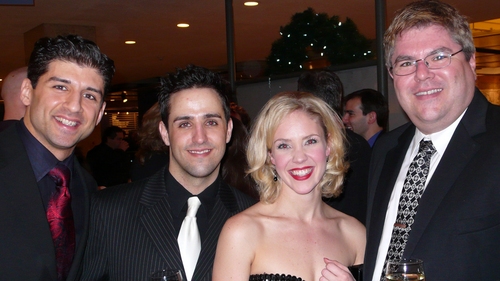 l-r: Tony Yazbeck, Eric Santagata, Shannon O'Bryan and Jeffrey Dineen

Elizabeth Peters (daughter of Irving Berlin) and Matthew J. Kilgore

l-r: David Ruttura (Assistant Director), Kristen Gaetz, Marc Bruni (Associate Director) and Jacqueline Bayne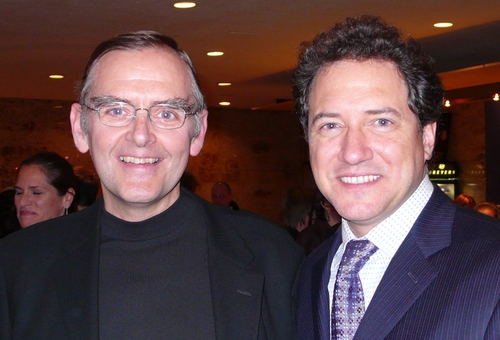 l-r: Rod Campbell and Kevin McCollum (Producer)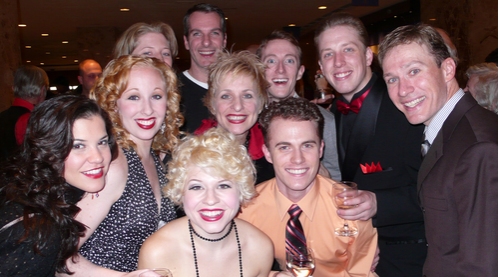 Members of the ensemble with Kelli Barclay and Mike Masters

l-r: Sarah Marie Hicks, Kelli Barclay and Missy Morrison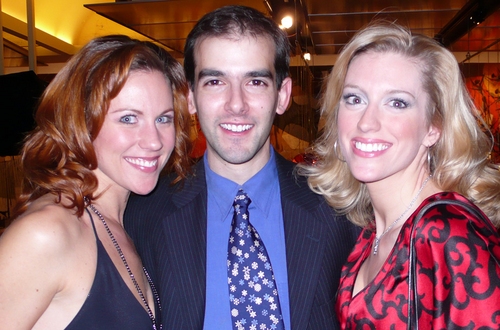 l-r: Kristen Gaetz, Marc Bruni and Jacqueline Bayne

Jayme Armstrong and Amy Burnette

Kate Hennig and Rob Torr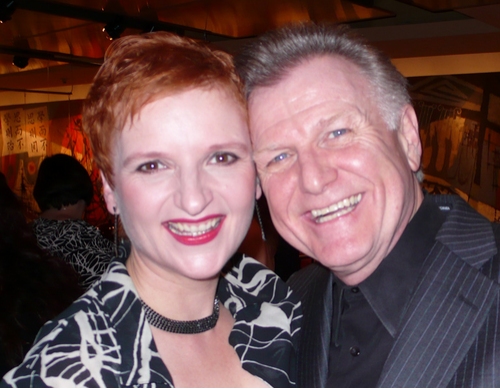 Kate Hennig and Barry Flatman

l-r: Paula Wolfson, Cassidy Swanston and Alex Hsu

l-r: Matthew J. Kilgore, Rob Torr, Stephanie Graham and Paula Wolfson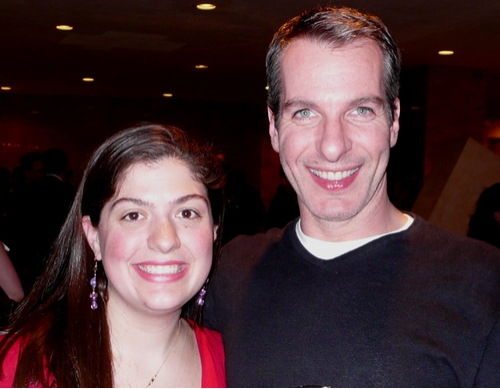 Alissa Zulvergold and Robert Witherow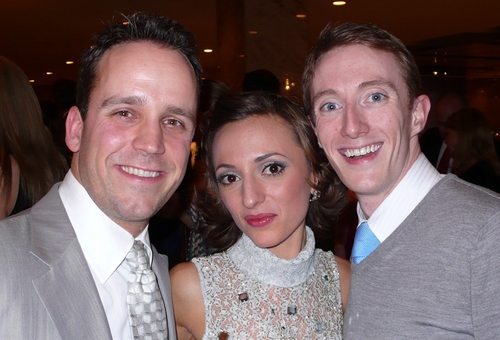 l-r: Jay T. Shramek, Lisa Messina and Brent McBeth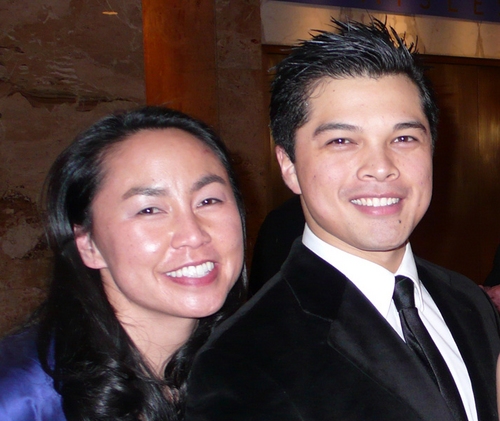 Tiffini Chow and Vincent Rodriguez III

Members of the ensemble with Tony Yazbeck and Kevin McCollum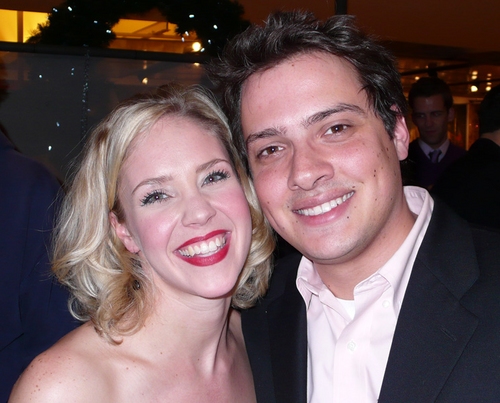 Shannon O'Bryan and David Ruttura

Sara Edwards and Kate Baldwin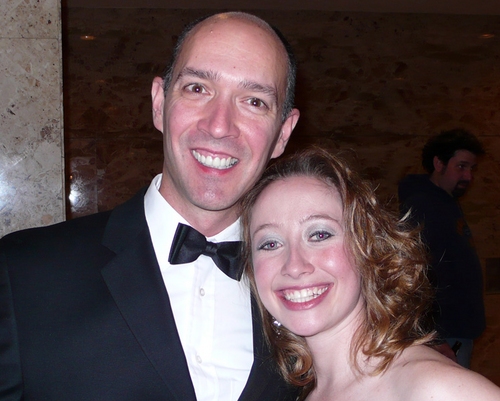 Franklin Brasz (Associate Musical Director) and Jennifer Stewart

Brent McBeth and Matthew J. Kilgore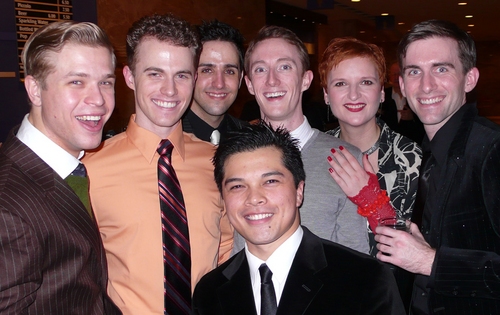 Members of the male ensemble with Kate Hennig