Photo Flash: It's a Birthday Mystery at MADDIE'S KARAOKE BIRTHDAY PARTY
It's Maddie's 25th birthday party but something's not right - the guest of honour hasn't shown up yet! Join five of Maddie's best friends as they try to sort out where the birthday girl is at while they fight to keep the party's spirits high (and struggle to keep their own dark secrets hidden). This intimate, interactive story unfolds over a series of hilarious and heart-breaking Karaoke-style songs in a party environment where the audience are fellow guests.
Directed by Byron Laviolette with musical direction by Barbara
Johnston and Suzy Wilde, the cast will include Mark Andrada (Trey
Parker's Cannibal! The Musical, Announcer/Narrator for Canadian
Comedy Awards), Tess Barao (Fallen Rock's RENT, Second City
Improv Program), Kelly Holiff (Angelwalk's Any Dream Will Do, Colm
Wilkinson Holiday Tour), Shane Hollon (ZED.TO ByoLogyc, Naked
Boys Reading: Toronto Pride Edition), Jeigh Madjus (La Cage aux
Folles National Tour, NYC's Here Lies Love & Prison Dancer), Erica
Peck (Mirvish's Kinky Boots, We Will Rock You, Stratford's You're A Good Man Charlie Brown) and Joseph Zita (Moo With Me Productions' SExT, Shakespeare in the Ruff's Guerilla Ruff Squad).
Byron Laviolette is the director and dramaturg for the Dora award-winning Morro and Jasp clown series and was also the Creative Director of The Mission Business, the Digi award-winning experience design agency whose clients included Microsoft, Autodesk, Starbucks and NASA. Barbara Johnston and Suzy Wilde are accomplished songwriters who have collaborated on previous Fringe hits Summerland (2015) and The Fence (2016), with Anika Johnson. Barbara has also written Blood Ties (SummerWorks and Edinburgh Fringe, featured on BBC America's Orphan Black) and Elly's Emotions (2015 Dora nominee, Outstanding TYA Production) with Anika Johnson, while Suzy's song "New Constellations" was recently featured on an episode of CBC's Heartland.
Tickets: $12 (Fringe Value Passes also available)
Photo Credit: Alex Nirta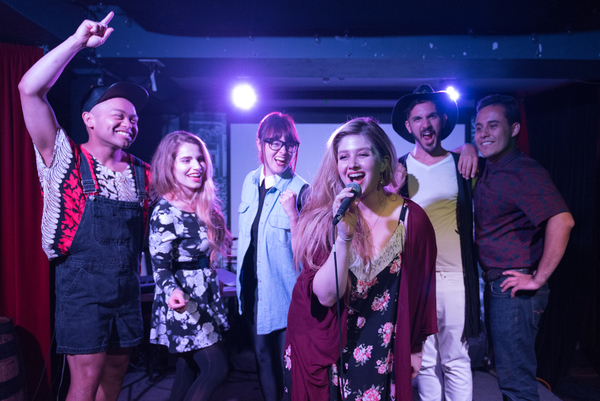 Jeigh Madjus, Tess Barao, Erica Peck, Kelly Holiff, Shane Hollon, Joseph Zita

Kelly Holiff, Erica Peck, Jeigh Madjus, Tess Barao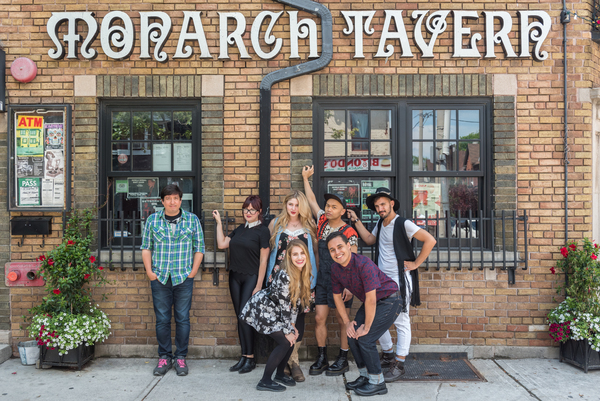 Mark Andrada, Erica Peck, Kelly Holiff, Tess Barao, Jeigh Madjus, Joseph Zita, Shane Hollon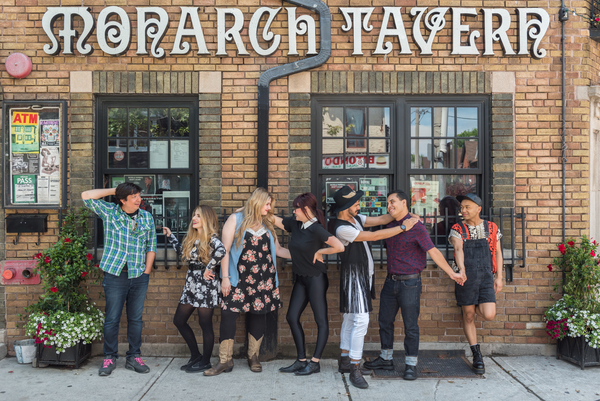 Mark Andrada, Tess Barao, Kelly Holiff, Erica Peck, Shane Hollon, Joseph Zita, Jeigh Madjus

Tess Barao, Shane Hollon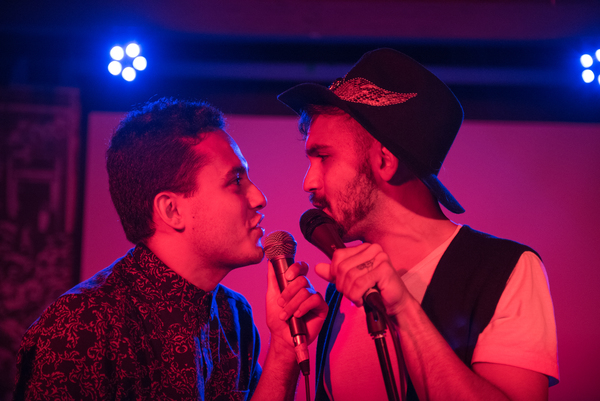 Joseph Zita, Shane Hollon

Kelly Holiff, Jeigh Madjus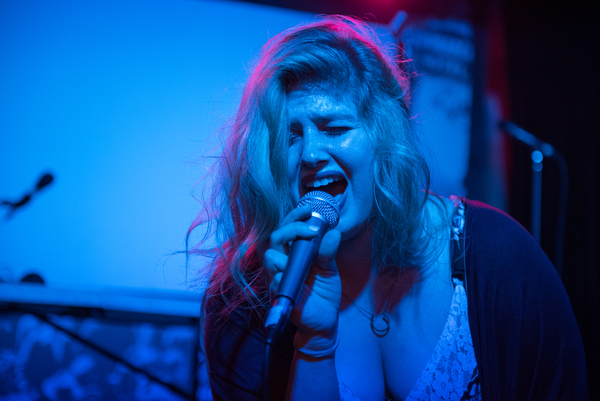 Kelly Holiff

Tess Barao

Mark Andrada

Jeigh Madjus