BWW Previews: WOMEN TELL STORY OF THE GREAT WAR at Carrollwood Players Theatre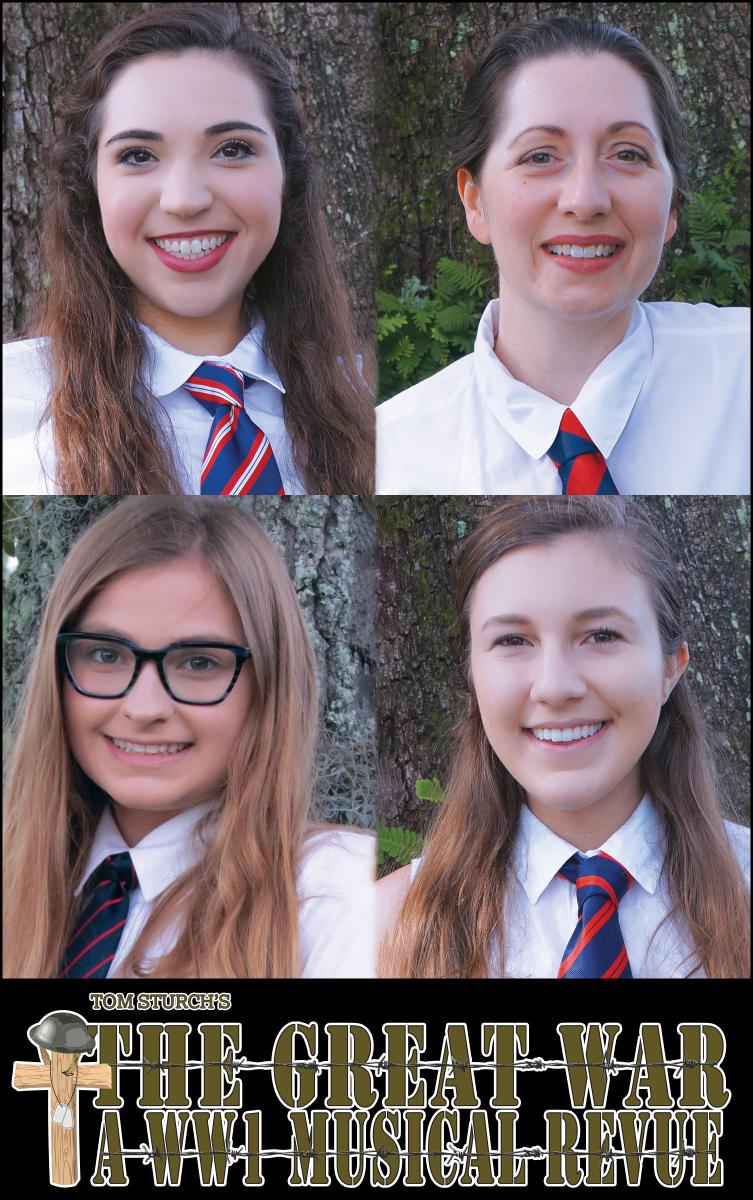 On June 28, 1914 Archduke Franz Ferdinand, heir to the throne of Austria-Hungary was assassinated, triggering a historic chain of events. Within weeks the major powers were at war and the conflict spread around the world, resulting in World War 1.
More than 100 years later, World War 1 still brings the emotion of a proud and patriotic nation who sent her young sons across the globe to defend freedom and protect liberty for the entire world.
Coming to The CWP Black Box on May 25-27 is The Great War - A WWI Musical Revue.
Celebrate Memorial Day weekend remembering those brave men who journeyed across the sea to fight in the war that was supposed to end all wars.
Written by local playwright Tom Sturch and musically directed by Carol Ballard, The Great War - A WWI Musical Revue features an intimate cast of Kristen Ballard, Taylor Hendershot, Erin Ruska, and Jessica Watzman.
The theatre website described, "This locally written, original musical revue calls upon the actual music and stories of The Great War to honor the legacy and reveal the humanity of 'our boys.' They marched away determined to change the world for the better - and they did."
Director Ashley Ryan Lord has brought a twist to this historical event.
"I am so excited to be telling this story of men going to war with ALL women," she said. "The Great War caused all Americans to band together. Though most of the actual fighting was done by men, women were behind the scenes holding down the forts at home, in factories, and fighting for the right to vote. The message to this show is we all succeed when we work together, despite the most trying of times."
What makes this revue even more special is an important partnership. Twenty-five local veterans will be able to enjoy the show Friday night thanks to sponsorship by Renew Spa and Wellness and partnership with VetTix.
"We are proud to have our veterans in the audience and are honored that Renew Spa and Wellness took part in our inaugural sponsorship opportunity and the nonprofit VetTix will be providing us with deserving military veterans," said theatre administrative director Jim Russell.
The Great War - A WWI Musical Revue is Friday and Saturday at 8pm and Sunday at 3pm at Carrollwood Players' The CWP Black Box. Tickets are $10. For more information, visit www.carrollwoodplayers.org.
Related Articles View More Tampa/St. Petersburg

Stories

Shows