Deborah Bostock-Kelley - Page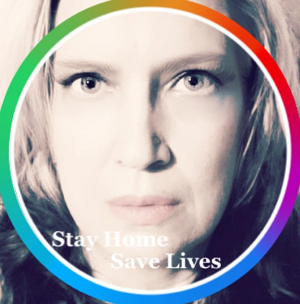 A twice-published author, multi-time award-winning playwright, magazine writer, theatre reviewer, music critic, food blogger, and newspaper journalist with 30+ years in journalism and business copywriting, Deb was a 2019 Recipient of the inaugural Tampa Bay Theatre Festival Denise Deneen award for her work in theatre and a 2017 Recipient of Theatre Tampa Bay's Jeff Norton Dream Grant. With the grant, she was able to produce and direct her original production with another educator, A Necessary Conversation at Straz Center for the Performing Arts' TECO Theatre, with a talkback with leaders in the community after the two-show performance with ticket sales donated to Moms Demand Action, Tampa. A Necessary Conversation won Broadway World's 2018 "Best Actor" and "Best Actress" Awards, winning over all community and professional theatre productions in Tampa. An expanded version of this bullying, mental health and gun violence drama will be showcased during Shevolution Festival at Powerstories Theatre, moved to virtual due to Covid-19 virus. In summer 2019, she reached out to the community for true stories about breasts from shape and appreciation to size and cancer. She wrote Breast Advice, a show that workshopped to a standing-room-only audience in December and was called The Vagina Monologues for boobs. A portion of ticket sales was donated to The Affirmations Project that works with breast cancer and domestic abuse survivors. After such positive feedback, she is submitting the production to the local theatre festival in 2020.
Relying solely on word-of-mouth client testimonials, since 2005 Deb has successfully operated the WriteOne Creative Services, a freelance copywriting service and a comprehensive, yet independent, woman-owned graphic and web design business that offers the talent and design/print capabilities of an agency, without the overhead expense.
Life Amplified, a variety showcase for grassroots charities and the philanthropic side of Deb's writing and design company, is celebrating its 14th show and sixth year in 2020. Deb and Life Amplified have been honored by Bay News 9 Everyday Hero February 2016 and Fox13 Hometown Heroes May 2014. With 100% venue donation and talented volunteer performers, Life Amplified has helped fundraise and raise awareness about human trafficking, PSTD, military sexual trauma, and bullying to sexual violence prevention, and LGBTQ issues.
Like so many she knows, she is an invisible illness warrior. Deb lives her busy life to show others that you can thrive and don't have to be your diagnosis.
MOST POPULAR ARTICLES
LAST 30 DAYS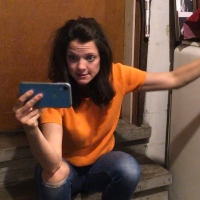 BWW Review: IN A TORNADO'S DESTRUCTIVE PATH at Innovocative Theatre
Posted: Jul. 14, 2020


LAST 365 DAYS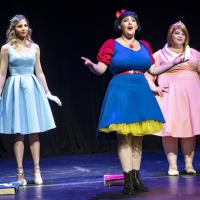 BWW Review: MAD THEATRE OF TAMPA'S DISENCHANTED DELIGHTS, DISSECTS THE PRINCESS COMPLEX AT JAEB THEATRE at Straz Center For The Performing Arts
Posted: Nov. 15, 2019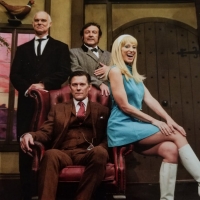 BWW Review: SPYMONKEY'S HYSTERIA at Straz Center For The Performing Arts
Posted: Sep. 23, 2019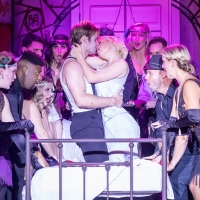 BWW Review: Aeon Life Theatre's WILD PARTY is a Wild Ride at The Italian Club
Posted: Oct. 18, 2019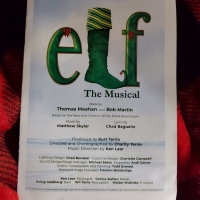 BWW Review: ELF THE MUSICAL IS PERFECT START TO THE HOLIDAYS at Show Palace Dinner Theatre
Posted: Dec. 4, 2019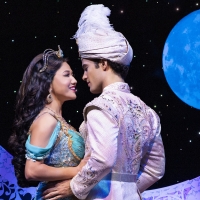 BWW Previews: LOCAL ACTRESS COMES HOME FOR HOLIDAYS AS ALADDIN SOARS INTO Straz Center For The Performing Arts
Posted: Dec. 11, 2019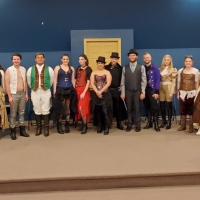 BWW Review: Playwright Pens Incredible New Musical Genre, Steampop With MELINA: A STEAMPUNK MUSICAL TR at Carrollwood Cultural Center The Studio
Posted: Mar. 8, 2020


BWW Review: CHARLIE AND THE CHOCOLATE FACTORY IS WINNER at The Straz Center For The Performing Arts
Posted: Oct. 9, 2019


BWW Review: IN A TORNADO'S DESTRUCTIVE PATH at Innovocative Theatre

July 14, 2020

Nerve-racking. That's the word that comes to mind when reviewing Innovocative Theatre's virtual production of Lauren Gunderson's Natural Shocks. Artfully directed by Staci Sabarsky, it is a powerful one-woman performance with the talent of Marie-Claude Tremblay as Angela, a woman hiding in the basement, unable to escape the destructive path of an oncoming tornado.
---
BWW Previews: ON JUNETEENTH, FREE READING OF POLAR BEARS, BLACK BOYS, & PRAIRIE FRINGED ORCHIDS BY Stageworks Theatre, Jobsite Theater, And Rory Lawrence Productions

June 17, 2020

Juneteenth commemorates the end of slavery in the United States. In response to the civil uprising, a reaction to the murders of George Floyd, Breonna Taylor, Ahmaud Arbery, and countless others before them, Jobsite Theater and Stageworks Theatre have teamed up with Rory Lawrence Productions. They will join a national presentation of the Juneteenth Justice Theatre Project, a nationwide movement by American theater companies striving to 'change the world, one play at a time.'
---
BWW Previews: 6TH ANNUAL TAMPA BAY HIGH SCHOOL FILM COMPETITION HOSTED BY SUNCOAST CREDIT UNION

June 15, 2020

The Tampa Film Institute, Inc. will host the 6th Annual Tampa Bay High School Film Competition as a part of the 2020 Suncoast Credit Union Gasparilla International Film Festival ('GIFF'), held virtually on Sunday, June 14th (1pm-3pm) on Twitch.
---
MOTHER'S DAY CELEBRATED ONLINE at Powerstories Theatre

May 5, 2020

'At Powerstories we have always celebrated women on stage through our plays, musicals, and SheVolution festivals,' said founder Fran Powers. 'Today, there are no lights, sound action at the theatre, but we are still shedding light on women through our Mother's Day Edition of PositivelyPowerstories.'
---
BWW Feature: TRUE STORYTELLING GOES VIRTUAL at Powerstories Theatre

March 24, 2020

Powerstories Theatre is going back to its roots to ask everyone a?' young and old a?' a?oeduring this unprecedented time in our history, what brings you joy? What is your story?a?? Participants can share their true stories that bring them joy, create a short maximum 3 minute YouTube or Vimeo video hashtag #positivelypowerstories and post the link, or email an MP4. Storytellers can also make an audio file MP3, or email their personal artwork, their photograph, their sketch, their painting, etc. and email as JPG, GIF, or PNG. During everyone's time sequestered, Powerstories is trying to put the social back in isolation safely.
---
BWW Previews: JERSEY BOYS HAS LOCAL ROOTS WITH ACTRESS AMY WEAVER at Straz Center For The Performing Arts

March 12, 2020

Featuring beloved hits like a?oeSherry,a?? a?oeBig Girls Don't Cry,a?? a?oeWalk Like A Man,a?? a?oeCan't Take My Eyes Off Youa?? and a?oeDecember 1963 (Oh What A Night),a?? Jersey Boys tells the story of the trials and tribulations of the quartet. The audience will learn how they went from being The Four Seasons to being a solo artist of Frankie Valli and The Four Seasons.
---
BWW Previews: LOCAL PLAYWRIGHT HAS WORLD PREMIERE OF THE PEOPLE DOWNSTAIRS at American Stage

March 9, 2020

Opening on March 13 and running through April 5 at American Stage, the world premiere of The People Downstairs tells the story of Mabel, a lonely, middle-aged shut-in, a visually-impaired woman who lives with her funeral home custodian father, Miles in Buffalo, NY. When a court-appointed guardian threatens to put them in a nursing home, Miles sets out to find true love for his daughter.
---
BWW Review: Playwright Pens Incredible New Musical Genre, Steampop With MELINA: A STEAMPUNK MUSICAL TR at Carrollwood Cultural Center The Studio

March 8, 2020

Melina: A Steampunk Musical is a dash of Shakespeare, a dollop of Jules Verne, a pinch of Sherlock Holmes, a smidgen of Phantom of the Opera, and a splash of Greek tragedy mixed with an utterly original pop opera. It is something that you'll definitely want to support to get to future theatre festivals, and way beyond staged readings to a real set and props, lighting and sound, to fully realize this incredible Steampunk/Steampop vision inside of Gretchen's head.
---
BWW Previews: ONE NIGHT ONLY, TWELVE ACTRESSES GETS REAL ABOUT VAGINAS IN V-DAY ST. PETE 2020 BENEFIT PERFORMANCE at NOVA 535

March 6, 2020

a?oePowerful. Raw. Real.a?? Producer, director, and actress Samantha Stevens described the upcoming production of Eve Ensler's The Vagina Monologues tonight. In celebration of VDAY St. Pete 2020, for one night only, on March 3, at the event space NOVA 535, a dozen talented women will be talking, laughing, shouting, and sobbing about something frequently whispered in hushed tones.
---
BWW Previews: FOR ONE NIGHT ONLY, COLLAGE: A CABARET BRING GENERATIONS TO STAGE at Plant High School

March 2, 2020

Featuring the professional talents of Scott Daniel, Dan Franke, Georgia Mallory Guy, Colleen Cherry, Kara Sotakoun, Ryan Bernier, Kristin Carbone, Michael St. John and Young Artists Ensemble members Caroline Howard, Jamesyn Horton, Emily Stephens, Kate Shamblin, Jake Perez, Nikala Hale, Blase Roque, Collage also showcases over 20 students of HB Plant High School Theatre Company.
---
BWW Previews: SHOUT! THE MOD MUSICAL SHIMMIES into Jaeb Theatre At Straz Center For The Performing Arts

February 25, 2020

Opening February 26 is Shout! The Mod Musical at Straz Center's Jaeb Theatre. Shout! The Mod Musical is a nostalgic and fun jukebox musical revue into the subculture of 60s London that helped define a decade, showcasing many of the iconic songs that captivated the UK and the US.
---
BWW Review: WORKING WAS AN EXTRAORDINARY MUSICAL OF THE WORKING CLASS at Powerstories Theatre

February 21, 2020

With stage direction and an ensemble that was nothing short of perfection, a live band that complimented and didn't overpower the vocals, costumes, choreography, sound and lighting and a set that, despite being in a small area, felt huge, this was a spectacular start to the professional theatre's 20th year of providing true stories to their audiences. Based on the book by Studs Terkel, Working A Musical wasn't your typical musical. There was no actual plot, no rising action, no twist, no denouement. It was organized in a way that one scene made an easy transition into the next, being directly related to what the earlier character had said. It was a wonderful series of vignettes and songs that gave us a behind-the-scenes close-up look at the person behind the job.
---
BWW Review: RUMORS Leaves Audience in Stitches at Hat Trick Theatre

February 15, 2020

a?oeRumorsa?? offers palpable, infectious energy of its ensemble cast. Never a dull moment, the fast-paced, witty dialogue paired with the constant movement of the cast is executed flawlessly. The speed and flow of the conversations didn't give us, the audience, even a moment to recover before another insane zinger flew. You don't have time to laugh at one before they spout out a dozen more.
---
BWW Previews: TICKLE YOUR FUNNYBONE WITH FARCE OF NATURE at Plant City Entertainment

February 13, 2020

Farce of Nature tells the tale of a single crazy day in the life of an Arkansas family, the Wilburns. While trying to find the source of a putrid smell, chaos ensues. The cast features three married couples.
---
BWW Previews: DISNEY'S THE JUNGLE BOOK KIDS! Comes to Straz Center For The Performing Arts' TECO Theatre

February 7, 2020

Directed by Jamie Lynn Gilliam, on February 13-16, The Straz Center's Patel Conservatory will present The Jungle Book, Kids! in the TECO Theatre. Featuring 33 children, from second to fifth grade, the thirty-minute musical performance is geared to the younger set, though everyone can enjoy the story of Mowgli, Bagheera, Baloo, and the ferocious Shere Khan and all their jungle friends. Even the forest comes alive in this Disney tale.
---
BWW Previews: INAUGURAL MUSICAL, WORKING, A MUSICAL DEBUTS TO CELEBRATE 20TH ANNIVERSARY at Powerstories Theatre

February 3, 2020

To commemorate their 20th year in the Tampa Bay community bringing new, authentic and often original stories based in truth, Powerstories Theatre is switching it up in 2020 with its first Broadway musical opening February 20. In a series of monologues and songs, Working A Musical tells the relatable story of working-class men and women and compels the audience to look at the person behind the job. Based on Studs Terkel's best-selling book of interviews with American workers, Working A Musical is a vibrant depiction of the workers often taken for granted. The homemaker, the schoolteacher, the waitress, the millworker, the mason, the trucker are just a few of the voices represented.
---
BWW Previews: MARK CORDES, THE SPOUSE WHISPERER, at Jaeb Theatre At Straz Center For The Performing Arts

January 24, 2020

The title of his one-man show, The Spouse Whisperer, was a playful jab at the reality TV shows with whisperer in the title. a?oeIf they can go around and tell how to make dogs and horses better than I'm going to be the spouse whisperer. Everybody gets the title.a?? Mark said that The Spouse Whisperer was all humor-driven with some scientific information thrown in, so it had some basis in fact. It's also interactive. From 18 to senior citizens, everyone can find something to relate to. The audience is given cards upon entering the show and asked to write questions and comments that he will respond to in the second half of the performance. He noted that no matter the corner of the country, the concerns about relationships were surprisingly universal.
---
BWW Previews: FLORIDA DRAMA KIDS BRINGS FROZEN JR to HCC Brandon Campus Theatre

January 23, 2020

Under the production of owner Faith Clark and co-direction of Jake Indano and Dulcie Mishkin, on January 25 & 26, Florida Drama Kids will bring to stage 56 students, ages 6-17 in Disney's Frozen Jr. at Hillsborough Community College, Brandon campus.
---
BWW Previews: MUSICAL VARIETY SHOWCASE FUNDRAISER FRAGMENTATION - ONE NIGHT ONLY - DEBUTS FOR Vivid Theatre Productions

January 23, 2020

A traveling professional theatre company, Vivid Theatre Productions founder Drew Eberhard is excited to debut his second musical cabaret, a show called Fragmentation: Moving from Captivity to Liberation, a fundraiser for his first season. One night only, Sunday, January 26 at Villagio Cinemas, it features some of the best voices in Tampa Bay.
---
BWW Review: A Great Girls Night Was Had By All at Jaeb Theatre At Straz Center For The Performing Arts

January 19, 2020

Last night was girl's night at Jaeb Theater. A couple hundred ladies (and a few of their poor ill-prepared boyfriends and husbands) and I shared in the engagement party of Sharon's daughter Candy Rose. Though we never actually met Candy Rose, like a real ladies' night, there was booze, dancing, karaoke and a walk down memory lane.
---