BWW Previews: Poignant Musical Opens On 30th Anniversary Of Aids Memorial Quilt Creation At Catherine Hickman Theatre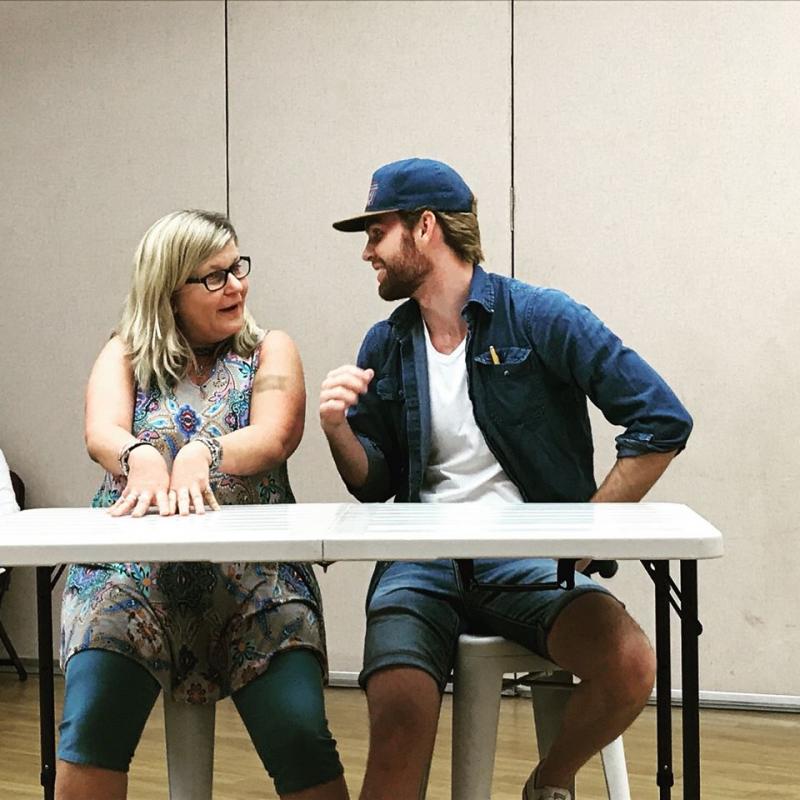 Opening on the 30th anniversary of the NAMES Project's AIDS Memorial Quilt, New Tampa Players presents QUILT: A MUSICAL CELEBRATION on October 11-14. With book by Jim Morgan, Merle Hubbard and John Schak, music by Michael Stockler and lyrics by Jim Morgan, this is the story behind the NAMES Project's AIDS Memorial Quilt and the lives of the people remembered in the panels.
With a cast of 18, QUILT: A MUSICAL CELEBRATION features the talents Michael Bonassar, Coral Furtado, Dianne Geiger, Ralph Higginbotham (2), Leanne Ferguson, Tom Bronson, Tracy Stemm Crews, Erich Krzyzak, Kidany Camilo Nieves, Rachel Higginbotham, Matthew Riegel, Maggie Gamson, Lena Morrisseau, Michele McCarthy, Jay Lear, Andrew Blizzard, Alexis Jones, and Paula Klein.
The "celebration" in the title is a recognition of the many lives and personalities of those memorialized in the quilt. Each panel tells its own story. Director Frank Meekins explained that the show is a rarely done piece and it speaks from the perspectives of the loved ones. Taking the incredible collaborative art project of the memorial quilt to the next level, the musical offers a collection of stories and songs based on actual anecdotes of the friends and family members of people who died of AIDS.
"This is the most emotional project I've worked on," he explained. "There's laughter, tears- there's real life- all of human existence, you'll find it in QUILT."
New Tampa Players' selection of the musical speaks volumes to its goal to be recognized as a theatre that is proud to feature diverse projects for the Tampa Bay theatre community.
During its run, New Tampa Players will be displaying one of the 48,000 panels of the AIDS Memorial Quilt.
The community theatre company tells a story of love, laughter, loss, and most important of all, hope. "This is a celebration of life," said Frank. "This is a significant part of our recent history. Everybody is a person."
QUILT: A MUSICAL CELEBRATION is performed Wednesday, October 11th @ 8:00 PM at Catherine Hickman Theatre, Gulfport; Thursday, October 12th @ 8:00 PM at Stageworks Theatre, Tampa; Friday, October 13th @ 8:00 PM at University Area CDC, Tampa; and Saturday, October 14th @ 8:00 PM at HCC Ybor Studio Theatre, Tampa. Tickets are $15 and available at http://www.newtampaplayers.org/.