AUFTAKT Comes to Theater St.Gallen
The performance is set for 22 September.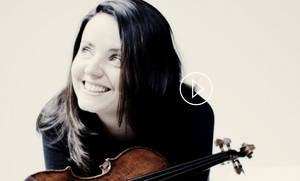 Sie spielt mit Orchestern von Weltrang und ist eine unserer lang herbeigewünschten Solistinnen: Die lettische Geigerin Baiba Skride interpretiert im ersten Tonhallekonzert der Saison das lichtdurchflutete Violinkonzert von Jean Sibelius, eines der grossen, ungemein beliebten Solokonzerte für Violine.
Während es von der Suche seines finnischen Schöpfers nach Ruhe und Einsamkeit zeugt, schlägt die 5. Sinfonie von Sergei Prokofjew, die das Sinfonieorchester St.Gallen unter der Leitung von Chefdirigent Modestas Pitrenas im zweiten Konzertteil zur Aufführung bringt, einen ganz anderen, imposanten Ton an. Die Sinfonie ist trotz ihrer Mächtigkeit eine der zugänglichsten und heute bekanntesten Sinfonien des russischen Komponisten. Das im Januar 1945 in Moskau noch während des Krieges uraufgeführte Werk - ein Parforcestück der sinfonischen Literatur - kennt neben kolossalen Höhepunkten auch zarte und tänzerische Momente.
More Hot Stories For You
ANNA FEDEROVA Comes to Theater St. Gallen This Week

November 28, 2022

Alle Facetten ihres Klavierspiels zeigt Anna Fedorova, wenn sie in dieser Saison nicht nur als Solistin in Sergei Rachmaninows 3. Klavierkonzert, sondern auch als Rezitalistin in der Tonhalle St.Gallen auftritt. Das Programm ihre Solo-Abends eröffnet ruhig und zurückhaltend mit Valentin Silvestrovs Elegie Der Bote.
---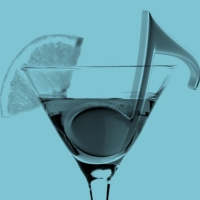 BRASS AND GROOVE is at Theater St.Gallen This Weekend

November 25, 2022

Wenn sie zu Fanfaren, Märschen oder Chorälen ansetzen, erfüllen sie mit ihrem gewaltigen Klang auch die hintersten Ecken der Tonhalle: die Blechbläser des Sinfonieorchesters. Wenn nun der Nachtzug des Sinfonieorchesters St.Gallen in dieser Saison zum ersten Mal Halt macht in der Lokremise, dann verlassen Trompeten, Posaunen und Tuba für einmal ihren angestammten Platz in den hinteren Reihen des Orchesters und formieren sich zum messingglänzenden, fulminanten Brass-Ensemble.
---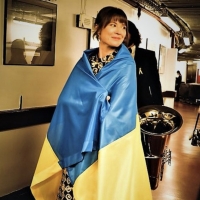 NOSTALGIA II Will Be Performed at Theater St. Gallen This Week

November 14, 2022

Nostalgia II is the 4th Tonhalle concert at Theater St. Gallen, featuring works by Valentin Silvestrov and Sergei Rachmaninoff. The concert is set for 18 November.
---
Gianandrea Noseda Extends Contract in Zurich Through 2028

November 1, 2022

The Zurich Opera House announced the extension of Gianandrea Noseda's contract as General Music Director through the 2027 - 28 season. Noseda began his tenure as General Music Director of the Zurich Opera House in September 2021.   
---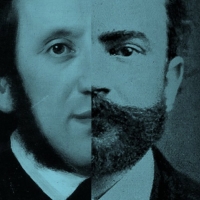 Streichquintette Comes to Theater St. Gallen This Weekend

October 27, 2022

Sonntags um 5 zum Ersten: Im Rahmen der Kammermusikreihe unserer Orchestermusiker*innen steht an diesem Sonntag die Gattung Streichquintett im Fokus. Das erste der zwei Quintette mit den satten, dunklen Mittelstimmen aus Violine und zwei Bratschen stammt von Felix Mendelssohn Bartholdy. Obwohl: stellenweise wähnt man sich in einem Violinkonzert, so konzertant und virtuos legt die Primgeige los.
---