Yllana celebra su 30 aniversario llenando Madrid de comedia
La productora trae a la capital cuatro de sus mejores espectáculos y un estreno
Yllana celebra en 2021 su 30 aniversario y lo celebra llenando Madrid de comedia con cuatro de sus mejores espectáculos y un estreno.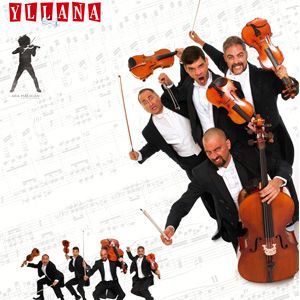 PAGAGNINI es el espectáculo que Yllana coproduce junto a Ara Malikian. Reúne en un mismo plano el humor y la locura de Yllana y la música.
A través del virtuosismo de cuatro grandes músicos, PaGAGnini repasa algunos momentos cumbre de la música clásica fusionados con otros estilos musicales, consiguiendo un divertido y sorprendente Des- Concierto, con el que pretendemos reinventar la manera de concebir un recital, llegando al gran público que descubrirá en los pasajes musicales una mirada diferente.
El espectáculo podrá verse los días 1, 2, 3 y 4 de abril en el Teatro Príncipe Gran Vía.
Yllana y Primital Bros se unen para sorprenderte con THE PRIMITALS, una divertidísima comedia musical a capela.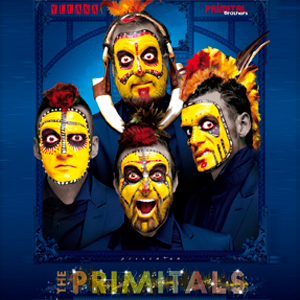 Cuatro aborígenes de un planeta que podría ser el nuestro reclaman el escenario, dispuestos a conquistar al público -a carcajadas o a machetazos- pero siempre rebosando música de mil géneros que, como esponjas, han ido absorbiendo en sus viajes por los confines del espacio tiempo.
THE PRIMITALS es la extraña y surrealista historia de una tribu ligeramente disfuncional, con luchas intestinas, sueños de grandeza, desequilibrios mentales y farmacopea milenaria. Chamanismo a cuatro voces. El espectáculo podrá verse a partir del 24 de abril en el Teatro Príncipe Gran Vía.
GAG MOVIE es la historia de cuatro personajes atrapados en el tiempo y en los confinesestrechos de un solo fotograma.
Nuestra singular troupe de cineastas irrumpe en escena por arte de magia. Emprenderán un divertidísimo viaje con los espectadores por algunos de los momentos más iconográficos del séptimo arte.
Con humor e ingenio, no solo nos mostrarán en directo cómo es el cine, sino cómo se hace, cómo se vive y, sobre todo, cómo se disfruta.
GAG MOVIE estará en cartel los días 8 y 22 de abril en el Teatro Alfil.
Producciones Yllana y Töthem se unen para dar lugar a TRASH! que se estrena el 14 de mayo en el Teatro Marquina.
TRASH! es un espectáculo vital y energético sobre las posibilidades del reciclaje a través de la percusión, el movimiento y el humor.
Se desarrolla en un centro de reciclaje de basura, donde 4 imaginativos operarios dan nuevos usos a todo tipo de desechos que llegan al lugar, haciéndonos reflexionar sobre el exceso de consumismo de nuestra sociedad.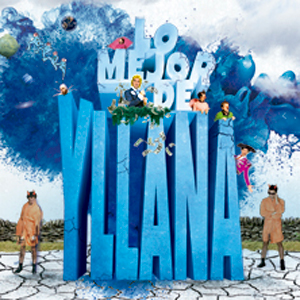 LO MEJOR DE YLLANA es el nuevo espectáculo que presenta la compañía, un desternillante espectáculo que hará realidad el deseo de los fans de Yllana de disfrutar en un mismo espectáculo de los gags más divertidos de la compañía a partir del 30 de junio en el Teatro Marquina.