STAGE TUBE: Guido Balzaretti interpreta 'Soy Real' de CASI NORMALES
Se ha confirmado que el año que viene la producción de CASI NORMALES (NEXT TO NORMAL) llegará a nuestro país. Como avance de este montaje que ha triunfado en Buenos Aires, se presenta el tema 'Soy Real' (I'm Alive) interpretado por el actor Guido Balzaretti, que en 2010 debutó en España en el papel de Marius en LOS MISERABLES. El video está dirigido por Anibal Vecchio.
Además de LOS MISERABLES, Guido Balzaretti cuenta en su curriculum con títulos como SPRING AWAKENING, SWEENEY TODD, LA VIUDA ALEGRE y más recientemente, CONTAMINATIO, que estrenó este pasado fin de semana en el Festival de Mérida.
No se han publicado más detalles de CASI NORMALES, excepto que viene de la mano de Paul del Campo, que ya puso en pie el musical y lo convirtió en un éxito en Argentina. Echa un vistazo al video aquí.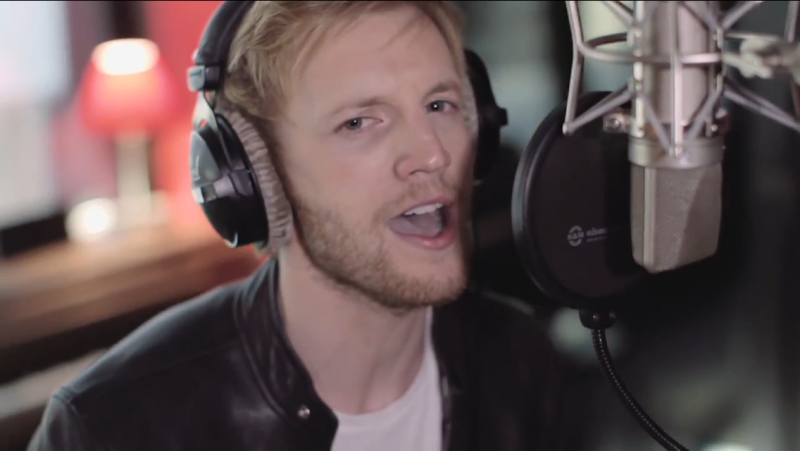 NEXT TO NORMAL es un musical escrito por Brian Yorkey con música de Tom Kitt que cuenta la historia de Diana, una madre con trastorno bipolar, y cómo su enfermedad afecta a su familia.
NEXT TO NORMAL se estrenó en Broadway el 15 de abril de 2009, protagonizado por Alice Ripley y Aaron Tveit. Obtuvo once nominaciones a los Tony de 2009, ganando tres de ellos, incluyendo Mejor Partitura. Además, obtuvo el Pullitzer a Mejor obra dramática en 2010. NEXT TO NORMAL se ha representado en todo el mundo, incluyendo producciones en Buenos Aires y México DF.
El 20 y 21 de octubre el musical se presentará en una versión concierto muy especial en el Teatro Astral de Buenos Aires, con invitados estelares como Alice Ripley y Jennifer Damiano, que originaron los papeles de Diana y Natalie respectivamente, además de Josefina Scaglione, Fernando Dente, Matias Mayer, Mariano Chiesa y la legendaria Nacha Guevara. Guido Balzaretti formará parte también de esta lista de intérpretes.
He was born in Zarzalejo, Madrid (1983). He studied Medicine in Universidad Complutense, and he's always been an avid theater-goer, specially musical theatre. He's attended (read more about this author...)