Rauch, Ovenden, Strallen y Trehearn protagonizarán un concierto en Barcelona
El mes que viene L'Auditori de Barcelona volverá a acoger un concierto dedicado a musicales, y este año el protagonista no podía ser otro que Leonard Bernstein. En el 100º aniversario del autor de ON THE TOWN, CANDIDE y WEST SIDE STORY, llegará a la Ciudad Condal un homenaje único con la Orquestra Simfónica de Barcelona dirigida musicalmente por Alfonso Casado y y con dirección artística de Mariano Detry, en el que además se repasarán temas notables del musical americano de autores como Sondheim, Porter o Loesser.
Aunque se había anunciado originalmente que Kristin Chenoweth sería una de las invitadas, finalmente la actriz que originó el papel de Glinda en WICKED no formará parte del recital.
En su lugar cuatro grandes nombres figurarán en un espectacular cartel que se supera cada año: Julian Ovenden (DEATH TAKES A HOLIDAY, DOWNTOWN ABBEY), Geronimo Rauch (LES MISERABLES, PHANTOM OF THE OPERA), Scarlett Strallen (PASSION, MARY POPPINS) y Rebecca Trehearn (Ganadora del Olivier por SHOWBOAT) protagonizarán este concierto.
Será los días 21 y 22 de diciembre a las 20h y las entradas están a la venta aquí.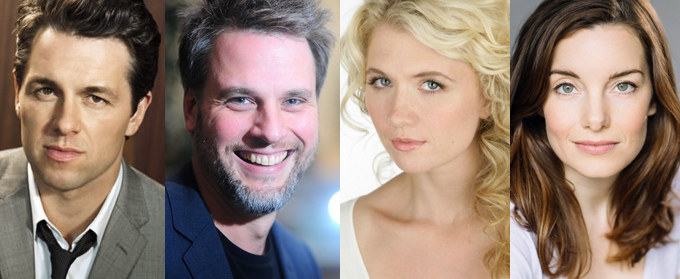 Esta será una nueva colaboración entre la OBC y el tándem Alfonso Casado-Mariano Detry, que ya dirigieron en 2015 un Concierto dedicado a Teatro Musical, La màgia de Broadway per Nadal, y el año pasado volvieron a repetirlo con Geronimo Rauch, Celinde Schoenmaker, Joanna Ampily John Owen Jones, como solistas.
El repertorio del concierto incluirá los siguientes temas:
BERNSTEIN: Wonderful Town: Overture
BERNSTEIN: West Side Story: Something's Coming, Maria, A Boy Like That
BERNSTEIN: On The Town: Ballet, I Feel Like I'm not Out of Bed Yet, New York, NY
BERNSTEIN: Wonderful Town: A Little Bit In Love, One Hundred Easy Ways
BERLIN: Annie: Get you Gun. They say it's Wonderful
LOESSER: Guys & Dolls. I've never been in Love before
WILSON: The Music Man: Till there was you
BERLIN: Annie: Get you Gun, The Girl that I marry
PORTER: Kiss Me Kate: So In Love
BERNSTEIN: West Side Story: Mambo
---
BERNSTEIN: Candide: Overture I, Glitter and Be Gay, Nothing More than This
SONDHEIM: A Little Night Music. Overture and Night Waltz, Send in The Clowns
SONDHEIM: Follies. Too Many Mornings
SONDHEIM: Passion. Happiness
SONDHEIM: Company. Being Alive
BERNSTEIN: Candide. Quartet Finale

Related Articles View More Spain

Stories

Shows
He was born in Zarzalejo, Madrid (1983). He studied Medicine in Universidad Complutense, and he's always been an avid theater-goer, specially musical theatre. He's attended (read more...)