ART ON STAGE: Los musicales de Stephen Sondheim
En esta séptima edición de la sección hablamos de la importancia del compositor de grandes obras como INTO THE WOODS.
Después de la reciente noticia del fallecimiento del compositor Stephen Sondheim este última semana, hoy en ART ON STAGE llega este homenaje al autor. Este es un espacio creado por Zebra (@pantalonesdezebra) para recordar la importancia de ciertas producciones gracias al dibujo.
Este Broadway Baby se enamoró del género gracias a su mentor Oscar Hammerstein II, que a su vez había revolucionado el musical en la época dorada de Broadway con SHOW BOAT primero y luego con OKLAHOMA! Con esta influencia y con este amor por el detalle Sondheim dio un vuelco a lo que se había hecho hasta entonces infundiendo sentido a cada palabra de sus obras, haciendo que sus personajes tuviesen tanta complejidad y tanta vida sobre el escenario que el público se sentiría identificado con sus problemas y tribulaciones.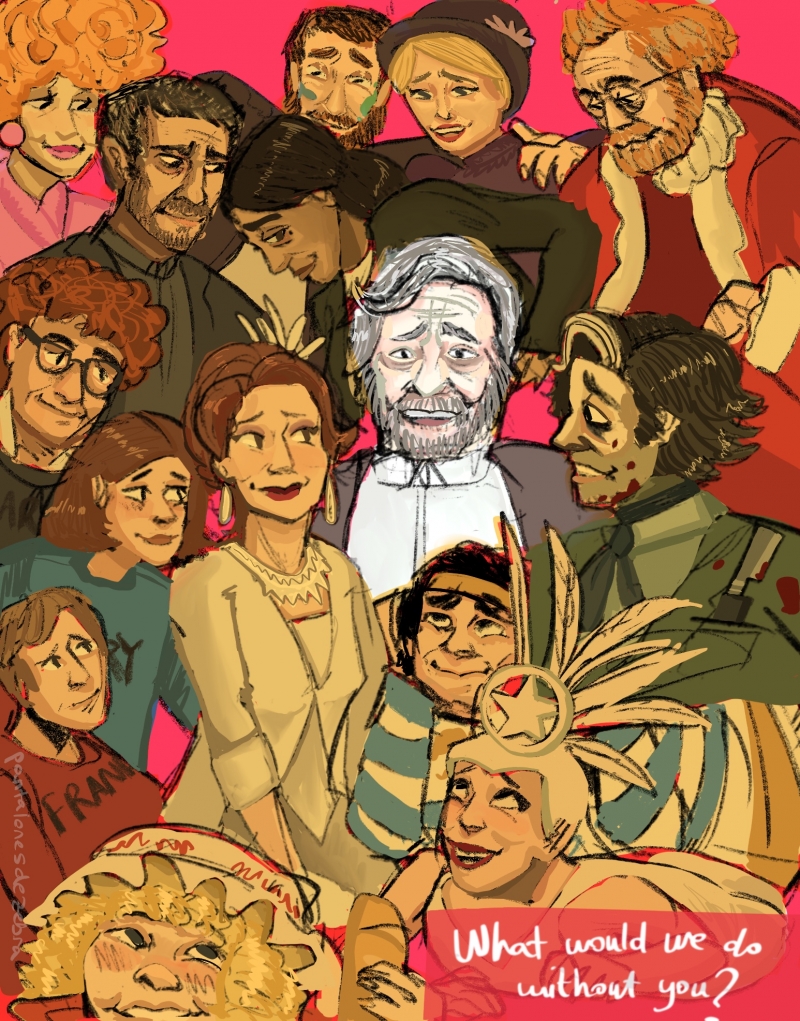 En sus inicios dentro de la profesión participó como letrista en musicales tan sobresalientes como WEST SIDE STORY (junto al gran Leonard Bernstein en 1957) y GYPSY (1959 junto a Jule Styne), que le posicionó como un brillante autor antes de cumplir los 30.
A lo largo de su carrera siempre quiso ir más allá del cliché que se atribuye al Teatro Musical de que es un género en el que se canta y baila porque si, y como le había enseñado Hammerstein, 'el contenido debe marcar la forma'. Así, rodeándose de grandes dramaturgos como George Furth o James Lapine, puso el dedo en la llaga en las relaciones de pareja con COMPANY, en los fantasmas del pasado con FOLLIES o en algo tan personal y que había vivido tan de cerca como la crisis creativa con SUNDAY IN THE PARK WITH GEORGE.

Otras de sus grandes obras son MERRILY WE ROLL ALONG, SWEENEY TODD, ASSASSINS, PASSION, o GOLFUS DE ROMA que pudimos ver recientemente en España protagonizado por Carlos Latre.
A día de hoy el legado de Sondheim sigue muy vivo incluso en nuestro país donde actualmente podemos ver a Antonio Banderas como protagonista en la primera producción española de COMPANY.