The Height of the Storm - 2019 - Broadway Tickets, News, Info & More
Two legendary actors come together in one unforgettable story of a shared life and all of its complexities.
Two-time Olivier and Tony Award winner Jonathan Pryce ("Game of Thrones", "The Two Popes", "The Wife", Miss Saigon) joins three-time Olivier Award winner Eileen Atkins ("The Crown", Doubt, The Retreat from Moscow, Indiscretions) to bring the acclaimed West End sensation by Florian Zeller, and translated by Christopher Hampton (MTC's The Father), to Broadway.
For 50 years the lives of Andre and Madeleine have been filled with the everyday pleasures and unfathomable mysteries of an enduring marriage, until suddenly their life together begins to unravel, and this loving relationship is faced with the inevitability of change. Jonathan Kent (Long Day's Journey into Night) directs this thrilling production The Times of London declares "a deeply moving new play that takes us to the edge of what it is to love."
Video preview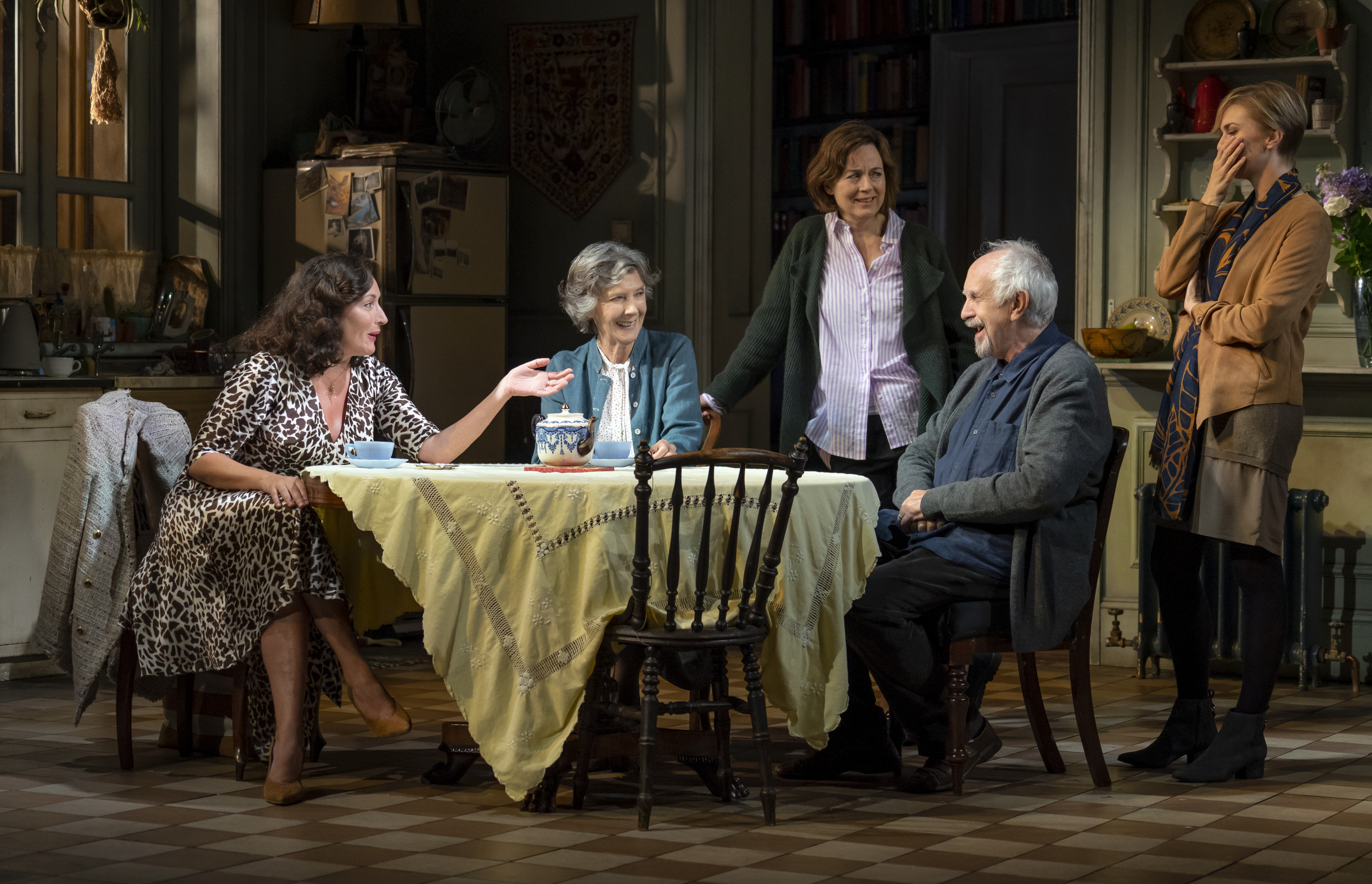 Schedule
Running Time: 90 minutes with no intermission
Twitter Watch
@MTC_NYC
01/20/2022 12:03pm
We'll see you TONIGHT at 7 PM at the Samuel J. Friedman Theatre for more SKELETON CREW. Tickets are available at… https://t.co/DjRumrzWua
@MTC_NYC
01/19/2022 12:33pm
Come see SKELETON CREW, TODAY at 2 PM and 8 PM at the Samuel J. Friedman Theatre! Tickets are available at… https://t.co/1OXgZkoL8u
Featured Reviews For The Height of the Storm
'The Height of the Storm': Theater Review - Hollywood Reporter
The merciless forces of dementia, anxiety and depression, respectively, torment the protagonists of Florian Zeller's family trilogy, The Father, The Mother and The Son, intricate dramatic puzzles in which the French playwright deftly drops the audience inside the confusion of his characters' heads. All those states of psychological distress exert their cruel influence in The Height of the Storm. If the author's bag of tricks is becoming familiar and the wispy drama is too fragmented to be fully satisfying, the commanding performances of Jonathan Pryce and Eileen Atkins and the meticulous direction of Jonathan Kent nonetheless make this an affecting elegy.
'The Height of the Storm' on Broadway: Eileen Atkins and Jonathan Pryce Play Both Dead and Alive - Daily Beast
The Height of the Storm is written by Florian Zeller, translated by Christopher Hampton. Most recently in New York, we saw Zeller-translated-by-Hampton's The Mother, starring Isabelle Huppert, and in that-just as here-a blur of time and perspectives adds a general sense of bafflement to the drama on stage.
The Height of the Storm Broadway Cast