The Height of the Storm - 2019 - Broadway
Two legendary actors come together in one unforgettable story of a shared life and all of its complexities.
Two-time Olivier and Tony Award winner Jonathan Pryce ("Game of Thrones", "The Two Popes", "The Wife", Miss Saigon) joins three-time Olivier Award winner Eileen Atkins ("The Crown", Doubt, The Retreat from Moscow, Indiscretions) to bring the acclaimed West End sensation by Florian Zeller, and translated by Christopher Hampton (MTC's The Father), to Broadway.
For 50 years the lives of Andre and Madeleine have been filled with the everyday pleasures and unfathomable mysteries of an enduring marriage, until suddenly their life together begins to unravel, and this loving relationship is faced with the inevitability of change. Jonathan Kent (Long Day's Journey into Night) directs this thrilling production The Times of London declares "a deeply moving new play that takes us to the edge of what it is to love."
Video preview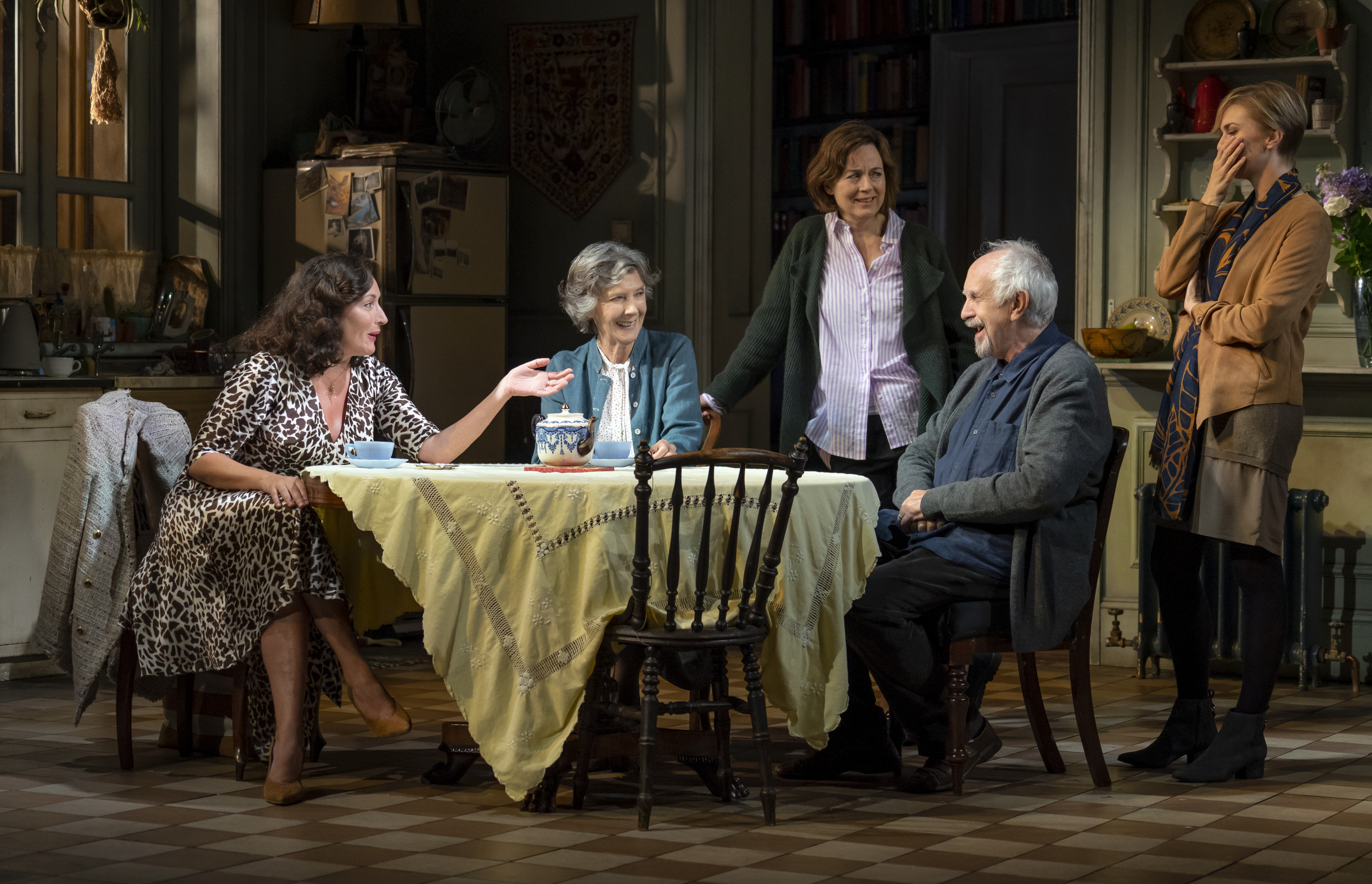 Schedule
Running Time: 90 minutes with no intermission
Twitter watch
@MTC_NYC
10/15/2020 12:31pm
Congratulations to Laura Linney, who just received her fifth Tony Award nomination for My Name is Lucy Barton! ?
Featured Reviews For The Height of the Storm
THE UNKNOWN BIRD - Theatre News Online
And while The Father cast us on a rocky, battering shore with one disintegrating character brilliantly played by Frank Langella, Storm offers two unfathomably deep, indelibly collaborative performances, by Jonathan Pryce as André, a celebrated novelist settled into arch irrelevance, and Eileen Atkins as Madeleine, the unshakeable garden-loving wife who promised to outlive him.
Broadway Review: 'The Height of the Storm' - Variety
The slender plot, such as it is, involves the usual crises following the death of a parent. Do we sell the house? What's to become of Dad and/or Mom? How can we salvage Dad's valuable unpublished work? Who's going to take all these books? These are some of the questions pondered by the couple's two grown children, loving Anne (Amanda Drew) and self-centered Elise (Lisa O'Hare). They are, of course, the eternal questions whenever a parent dies, and these two siblings are no better equipped to deal with them than any of the rest of us. But if we learn nothing about bearing up under grief from these hapless sisters, we can still treasure two superb performances from two great actors.
The Height of the Storm Broadway Cast