Mike Birbiglia's The New One - 2018 - Broadway
Mike Birbiglia's The New One comes to Broadway!
Mike Birbiglia has a new one. It's called The New One. He's made you laugh in Sleepwalk with Me (it was a play presented by Nathan Lane, then a movie, THEN a book), My Girlfriend's Boyfriend and Thank God for Jokes. (He was also really funny in that one season of Orange Is the New Black. And in Billions. And Broad City.) Now he's on Broadway telling a new story in a new way with the same heart and humor we've come to expect. Lin-Manuel Miranda called The New One "as perfect a night as you're gonna get." Do not miss The New One. Some people say it's his best one. (It was John Mulaney. Also, Vogue.)
On Broadway for 12 weeks (99 performances!) only.
Video preview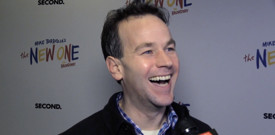 Photo preview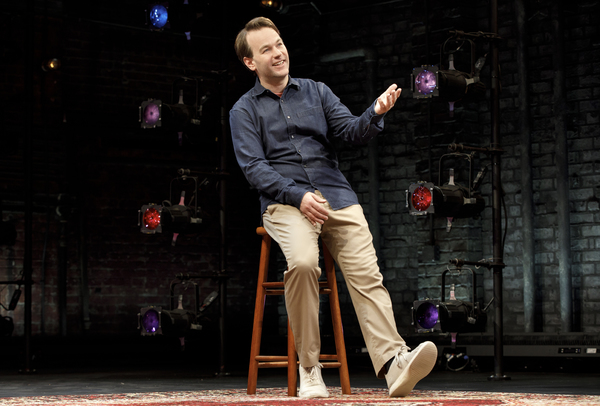 Schedule
Running Time: One hour and 25 minutes
Featured Reviews For Mike Birbiglia's The New One
Is Mike Birbiglia's The New One a Broadway Show or Standup? Our Critics Talk It Out. - Vulture
A little bit of both! But, yes, I did like it. The comedy was super-strong. Lots of different types of jokes, expertly crafted. I probably say this after all of his shows, but it's the funniest one yet. More than anything, though, I was most impressed by how it's structured.
'The New One' review: Mike Birbiglia's one-man show still fresh at its new Broadway home - amNY
Similarly to his previous work (such as "Sleepwalk With Me") Birbiglia relies upon a well-honed "nice guy" persona. In doing so, he comes off as heartfelt and relatable - not so different from any given audience member who is figuring out life as it goes along. There is an appealing smoothness and simplicity to his shows, which tend to be autobiographical in nature. Birbiglia excels at offering fun anecdotes, dramatizing conversations with offstage characters, making Seinfeld-style observations about daily life and performing occasional physical bits.
Mike Birbiglia's The New One Broadway Cast