Jagged Little Pill - 2021 - Broadway Tickets, News, Info & More
SOME SHOWS YOU SEE. THIS SHOW YOU FEEL.
Joy, rage, love, heartache, strength, wisdom, catharsis, LIFE: everything we've been waiting and hoping to see on a Broadway stage for over a year is back, in this exhilarating, fearless new musical based on Alanis Morissette's world-changing music.
Nominated for 15 Tony Awards (the most of any show), and a recent Grammy winner for Best Musical Theater Album, this electrifying production about a perfectly imperfect American family "vaults the audience to its collective feet" (The Guardian). You live, you learn, you remember what it's like to feel truly human... at JAGGED LITTLE PILL.
Video preview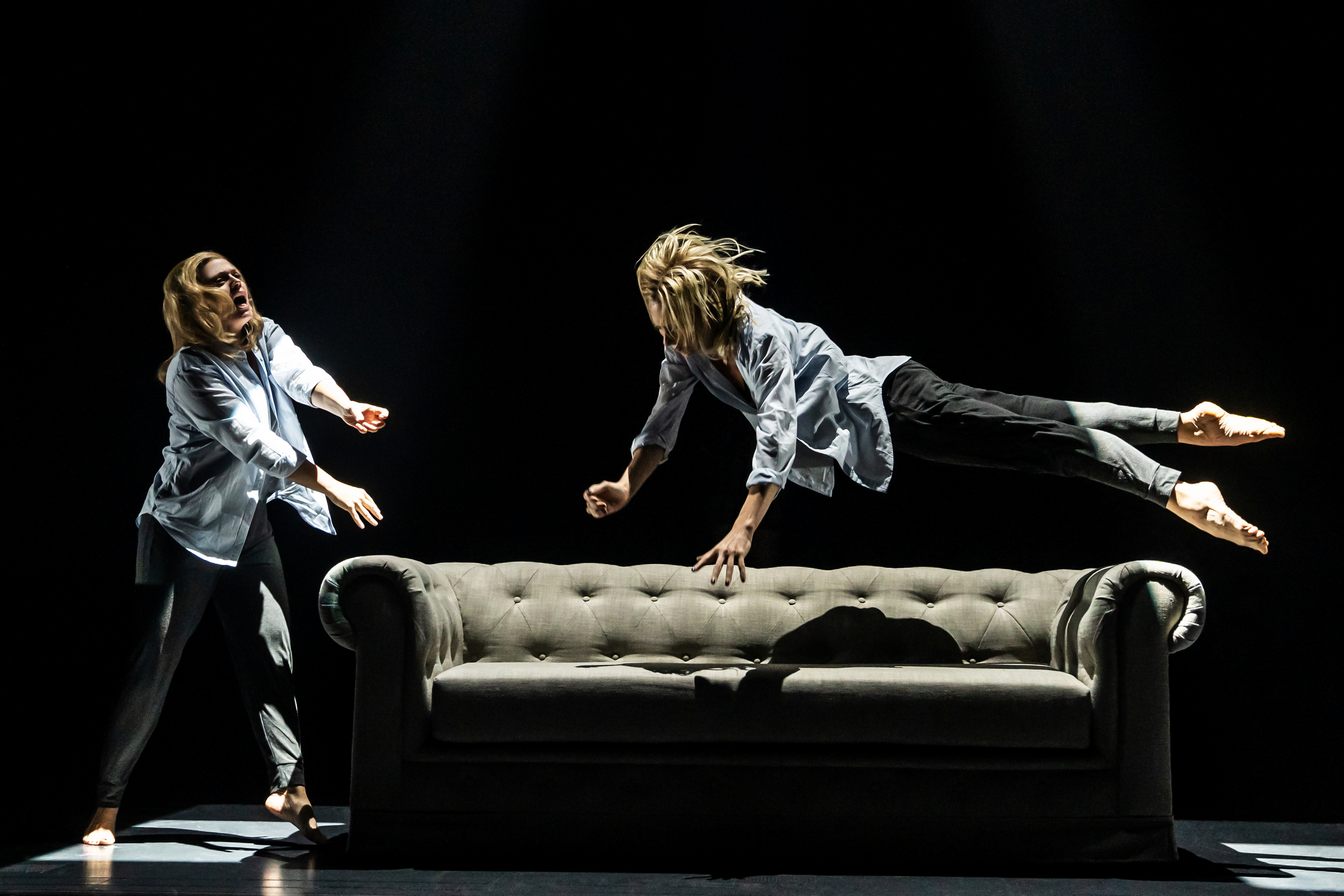 Photo preview
Schedule
Running Time: 2 hours and 30 minutes with one intermission
Featured Reviews For Jagged Little Pill
Broadway Review: 'Jagged Little Pill' - Variety
Right from the start, the audience feels under attack by the fierce hormonal energy of angsty adolescents and the unfocused anxiety of their parents. Unsurprisingly, "All I Really Want" is right up there, close to the top of the show, with the entire company articulating their inexpressibly painful needs. The spastic movements devised by choreographer Sidi Larbi Cherkaoui provide a brilliantly crazed energy that smartly reflects their raging hormones and unfocused outrage. Even Emily Rebholz's rag-bag costumes contribute to the disjointed adolescent emotions that overflow the stage.
JAGGED LITTLE PILL: EVERYTHING'S GONNA BE FINE, FINE, FINE - New York Stage Review
The musical, which opened tonight at the Broadhurst Theatre, is, like the album, surpassingly excellent, if also slightly flawed. What makes it so good? It's the ideal exemplar of a certain sort of jukebox musical, one that hangs an artist's catalogue onto a fictional story, often to laughable result.(See: Everyone from the lovelorn Spring Breakers of Escape to Margaritaville to the wandering cowboy of Ring of Fire.) Here, in the hands of Oscar-winning screenwriter Diablo Cody, Jagged Little Pill fashions a story with characters that are actually compelling: A modern, seemingly all-American, upper-middle-class family, in which all the members have their own problems. A cynical theatergoer, weary of this kind of jukeboxer, might well find himself surprised to be emotionally engaged in the story.
Jagged Little Pill Broadway Cast
Buy at the Theatre Shop
T-Shirts, Mugs, Phone Cases & More