EDINBURGH 2018: Comedy Safe From Forced Audience Participation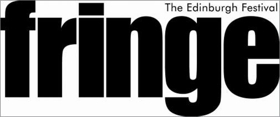 "Don't sit at the front if you don't want to get picked on!" A response you hear often when you tell somebody you're going to a comedy show - particularly stand-up comedy. You might go along with a group of friends and find the highlight of the evening is your mate Barry getting mocked for his haircut in front of the whole audience.
I'm not a particularly anxious person, but I really, really hate audience participation. Several years ago at the Fringe, when entering a comedy show, I was asked to write my name on a piece of card, as were the rest of the audience. I didn't think much of it until 20 minutes later the performer produced my name and invited me up on stage. Would it have been impolite to say "No, thank you"? Was it less impolite to do what I did and instead slouch in my chair and pray for death?
Rather than giving up that this mysterious Natalie just wasn't here, the performer made his way down the centre aisle insisting that I identify myself. With the sweatiest hands known to man, I slipped my press pass into my pocket to hide my ID and tried to remain as nonchalant as possible. We were way past any point where I could stand up and say "Oh, sorry, Natalie? I thought you said Brian!".
Realistically, it couldn't have been that long, because it was only an hour-long Fringe show, and as annoyed at the comedian was by my no-show, it wouldn't be fair to a paying audience to carry on his search. But he did seem to hunt for me for a painfully long time.
However, many comedians take a different tack - particularly those who address mental health issues, something their audience will most often relate to. This type of show might be something an audience member would prefer to go to on their own, rather than with friends, potentially leaving them feeling more vulnerable.
In recognition of audience concerns, comedian Sofie Hagen made last year's UK tour 'anxiety safe', insisted on gender-neutral bathrooms at each venue, and offered additional support such as extra time to get in and out of the venue if audience members emailed her in advance.
Often, good comedy can challenge, feel dangerous, or provoke a strong emotional response. However, not everyone wants to be a visible part of the act; there's a big difference between the discreet reciprocation of performer and audience member, and a very public one.
If you have concerns, good news: multiple comedy shows at this year's Edinburgh Fringe that have confirmed to us they are more storytelling types and don't tend to pick on the audience.
They are: Jack Barry; Be More, Do Better but Don't Change; Bumper Blyton; Rob Carter; Ken Cheng; Tessa Coates; Fisherman's Tail; Darren Harriott; Luke Kempner; Andrew Maxwell; Glenn Moore; Tom Neenan; Ed Night; Not Yet Suffragette; Lauren Pattison; Ben Pope; Lucy Porter; Matt Price; Luke Rollason; Emma Sidi; Andrea Spisto; Douglas Walker; Mark Watson; and Matt Winning.
Performing at the Edinburgh Festival Fringe and feel like your show belongs in this list? Tweet us @BWWScotland and let us know!
Related Articles