Gilman Named Santa Barbara Symphony Board President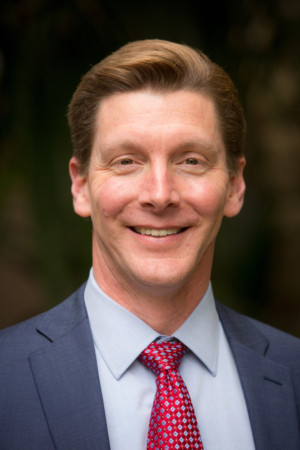 Dr. Don Gilman, an internationally recognized author, speaker, and executive coach, has been elected president of the Santa Barbara Symphony Board of Directors. He succeeds Arthur G. Swalley, who served as president for three years. Also elected to the Symphony Board's executive committee were Pamela Johnston (secretary and development chair) and Kate Parker (member-at-large). Jon W. Greenleaf, who had been serving as secretary, was elected vice president. Christopher D. Harris and Stephen Erickson were re-elected treasurer and counsel, respectively.
"I am very excited to be working with such a talented and impressive group of individuals," said Santa Barbara Symphony Executive Director Kevin A. Marvin. "Don Gilman is uniquely suited to building on the tremendous progress that the Santa Barbara Symphony has enjoyed under the steady leadership of Arthur Swalley. We are grateful for Arthur's many contributions to the organization. The Symphony's future looks very bright!"
"I am honored to be elected president of the Santa Barbara Symphony Board of Directors," said Dr. Gilman. "This is such an exciting time for the organization, and I look forward to standing on the shoulders of the giants who have gone before me and made the organization what it is today. As one of our recent guest soloists told me, our Symphony is truly the heartbeat of Santa Barbara."
Dr. Gilman, who joined the Symphony Board in 2016, currently serves as executive director of the Institute for the Advancement of Critical Thinking and as a senior faculty member at the American Management Association. He also heads Gilman Consulting Group, which specializes in executive coaching for leaders of high-tech companies. Previously, he served as director of strategic marketing at a division of Bosch, and held various management positions at Vetronix, Litton Guidance and Control Systems, and Delco Systems Operations. A Santa Barbara native and an alumnus of the Santa Barbara Youth Symphony, Dr. Gilman holds a bachelor's degree in engineering physics from Westmont College, a bachelor's degree in nuclear engineering from UC Santa Barbara, a master's degree in engineering management from West Coast University in Los Angeles, and a doctorate in organization change from Pepperdine University. His most recent book, Outsmarting V.U.C.A., was published earlier this year. He was named vice president of the Santa Barbara Symphony Board of Directors in January.
Ms. Johnston, who joined the Symphony Board in March, simultaneously earned undergraduate degrees in music (oboe performance) and mechanical engineering at the University of Cincinnati before completing an MBA at Harvard Business School. After brief stints as a structural engineer at General Motors and as a consultant at Boston Consulting Group, she was named manager of corporate strategy at Motorola near Chicago, and went on to hold positions with the company in Florida and Hong Kong. She later served as vice president at PulsePoint Communications, Shipper.com, Level 3 Communications, Yahoo, and DIVX. From 2008 to 2011, she served as both general manager and chief operating officer at Recycler.com. Most recently, Ms. Johnston served as senior vice president of client services at CJ Affiliate by Conversant (formerly Commission Junction). She currently heads her own Santa Barbara-based consulting firm, whose clients have included Lynda.com, Pandora.com, and Blurb.com.
Ms. Parker was recently named library director at Cate School, having previously served as librarian and assistant librarian at Cate. She is also an adjunct librarian at Santa Barbara City College. Ms. Parker earned a bachelor's degree in French language and literature at UC Berkeley and a master's degree in library and information science at San Jose State University. She
serves as Board president for the Santa Barbara Unified School District.
A resident of Santa Barbara for 17 years, Mr. Greenleaf worked in advertising and real estate prior to his retirement. He earned a bachelor's degree at Cornell University, an MBA at UC Berkeley, and a master's degree in dispute resolution at Pepperdine University. He previously served on the Board of Directors at the Music Academy of the West.
Mr. Harris is an audit partner at Damitz, Brooks, Nightingale, Turner & Morrisset, having previously worked at PricewaterhouseCoopers in Los Angeles for more than 12 years. A member of both the California Society of Certified Public Accountants and the American Institute of Certified Public Accountants, he has contributed to the publication Financial and Accounting Guide for Not-for-Profit Organizations. Mr. Harris earned bachelor's degrees in economics and accounting (magna cum laude) at Claremont McKenna College. He also serves as Board treasurer for Santa Barbara Meals on Wheels and C.A.R.E.4Paws.
A native of Santa Barbara, Mr. Erickson is a partner at Rogers, Sheffield & Campbell, where his practice areas include business and commercial contract negotiations; entity formations and transactions; real estate acquisitions, sales, construction, land use planning, and development; estate planning; employment law; and internet law. He earned his J.D. at the UC Hastings College of the Law in San Francisco, where he received the American Jurisprudence Award for Wills and Trusts. Mr. Erickson completed his undergraduate studies at UC Santa Barbara.
The Santa Barbara Symphony recently announced its 2017-18 season program. Complete information is available online at www.thesymphony.org.
The Santa Barbara Symphony was founded in 1953 on the belief that a special city deserves a special orchestra. Consistently lauded for its unique ability to present brilliant concerts, engage the community, and deliver dynamic music education programs, the organization prizes both innovation and artistic excellence, and is widely recognized as one of the region's premier cultural institutions. Its award-winning Music Education Center serves more than 8,000 students throughout Santa Barbara County each year. Charismatic Israeli conductor Nir Kabaretti was appointed music director of the Santa Barbara Symphony in 2006. For additional information, visit www.thesymphony.org.