Photo Flash: Marin Theatre Company Presents World Premiere of Dark Comic Riff on Macbeth PEERLESS
Marin Theatre Company stirs the stage this season with the West Coast Premiere of peerless by Jiehae Park, a new dark comedy riff on Shakespeare's classic cursed tale Macbeth. Twin sisters "M" and "L" resort to desperate measures when their academic dreams of success are dashed most unexpectedly. With unwavering loyalty to each other-and themselves-they craft a plan to manipulate their destiny by any means necessary. Fresh off a critically acclaimed World Premiere production at Yale Repertory in 2015, MTC is excited to bring this sinister, sisterly twist on the Scottish Play to the West Coast under the direction of Margot Bordelon, who also directed the play's World Premiere.
Margot Bordelon to Direct West Coast Premiere
Marin Theatre Company is ecstatic to have Margot Bordelon, a New York based theatre director, returning to direct peerless' second production here at MTC. Margot moved to the East Coast after spending six years in Chicago working as a director, writer and performer. She is a founding member of Theatre Seven of Chicago, where she conceived and directed We Live Here; Lies & Liars; and Yes, This Really Happened to Me. Margot spent four seasons working at Lookingglass Theatre, where she served as Literary Manager and Company Dramaturg. In Chicago she also worked for Collaboraction, Timeline, Pavement Group, Live Bait, Around the Coyote, Bailiwick, Hell in a Handbag, and Steppenwolf Theatre Company where she assistant directed for both Tina Landau and Austin Pendleton. She spent three years as a storyteller for 2nd Story, and her autobiographical work has been seen numerous times on the Victory Gardens stage, including her one-woman show You Are Here.
In New York Margot has developed new plays with Ars Nova, Atlantic Theatre, The Bushwick Starr, Cherry Lane, Clubbed Thumb, Dodo, Juilliard, The Lark, NYTW, Primary Stages, Rattlestick, Roundabout Underground, SPACE at Ryder Farm, Target Margin, and Theater Masters, among others. In 2013, she graduated from the Yale School of Drama with an MFA in theater directing. Work at YSD includes: Sagittarius Ponderosa by MJ Kaufman; Cloud Nine by Caryl Churchill; This. by Mary Laws; The Secret in the Wings by Mary Zimmerman; Shakespeare's Antony & Cleopatra; A Duck On A Bike by Amelia Roper; and Game Room by Justin Taylor.
More About Award-Winning Playwright Jiehae Park
Ms. Park has been produced or developed through the Cherry Lane Mentor Project, Playwrights Horizons, Soho Rep's W/D Lab, Berkeley Rep's Ground Floor, the Public's 2015 Emerging Writers Group, New York Theater Workshop, Dramatists Guild Fellowship, Ojai Playwrights Conference, Bay Area Playwrights Festival, 52nd Street Project, 24 Hour Plays on Broadway, & the amazing Ma-Yi Writers Lab. Her plays have won the Leah Ryan Prize & Princess Grace Award, and have been included in two years of the Kilroys List for best female playwright. Commissions include: Playwrights Horizons, Actors Theater of Louisville/Humana. Residencies: MacDowell, Yaddo, Hedgebrook, and McCarter/Sallie B. Goodman. As a performer: La Jolla Playhouse, NYTW, Studio Theatre, Tiny Little Band (Prelude and Cloud City), and REDCAT. She received her Bachelor's degree in Theatre at Amherst College and her MFA in acting at the University of California, San Diego.
The West Coast Welcomes Ms. Park in 2017!
Another of Ms. Park's plays, Hannah and the Dread Gazebo, won the Princess Grace Award, the Leah Ryan Prize, landed on the first annual Kilroys List, and will receive its World Premiere in March 2017 at the Oregon Shakespeare Festival. To celebrate both OSF's Hannah and MTC's peerless opening very near the same time, MTC is offering a special, once-in-a-lifetime opportunity for interested students of all ages to read and watch both plays, meet the playwright and artists in each play's company and, of course, travel to OSF together!
Interested participants are invited to join MTC Artistic Director Jasson Minadakis for a unique perspective on playwright Jiehae Park. Students will begin by exploring the relationships between the two plays with a two-part class at MTC led by Mr. Minadakis and other MTC artistic staff. Later, as part of MTC's annual trip to OSF, students will have the opportunity to see Hannah and analyze both plays. For more information on this class and trip to the Oregon Shakespeare Festival, visit MTC's website today!
UrbanSitter at MTC Has You Covered
MTC is pleased to continue to partner with UrbanSitter, a website and app that helps busy parents find trusted babysitters and nannies, to enable the numerous young families in the Bay Area to attend live theater more easily. Make it a Spring matinee with UrbanSitter who will provide babysitters for MTC's Sitter Saturday event for peerless on Saturday, March 18, at 2:00 pm. Read David Templeton's feature about this partnership in the North Bay Stage and Screen here.
Photo Credit: Kevin Berne

Tiffany Villarin
,
Rinabeth Apostol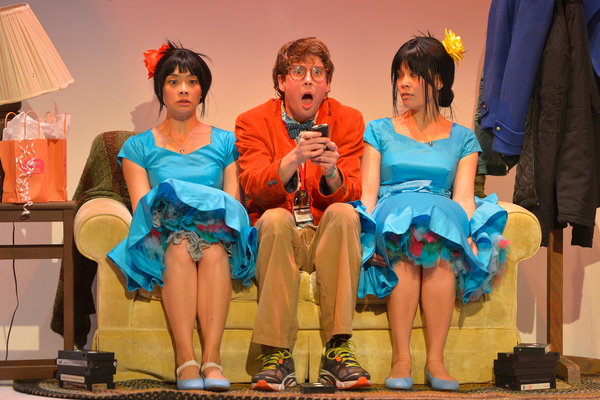 Tiffany Villarin
,
Jeremy Kahn
,
Rinabeth Apostol
Jeremy Kahn
Tiffany Villarin
,
Rinabeth Apostol
Rosie Hallett
,
Tiffany Villarin
Rinabeth Apostol
,
Tiffany Villarin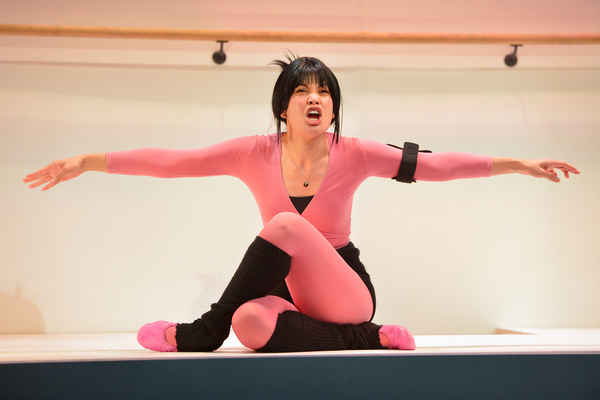 Rinabeth Apostol
More Hot Stories For You