Photo Flash: First Look at The Old Globe's THE TWO GENTLEMEN OF VERONA with Adam Kantor & Hubert Point-Du Jour
The Old Globe's production of Shakespeare's The Two Gentlemen of Verona, directed by Globe alumnus, and Tony Award nominee Mark Lamos (Compleat Female Stage Beauty, Pentecost, Resurrection Blues) is currently playing at the outdoor Lowell Davies Festival Theatre through September 14, 2014. Check out a first look below!
The acting company includes Britney Coleman (Silvia), Arthur Hanket (Antonio, Dancing Master, Outlaw 2), Adam Kantor (Proteus), Mark Pinter (Duke, Fencing Master), Hubert Point-Du Jour (Valentine), Rusty Ross (Speed), Richard Ruiz(Launce), and Kristin Villanueva (Julia).
The creative team includes John Arnone (Scenic Design), Linda Cho (Costume Design; 2014 Tony Award winner for A Gentleman's Guide to Love and Murder), Stephen Strawbridge (Lighting Design), Acme Sound Partners (Sound Design), Fitz Patton (Original Music), Jeff Michael Rebudal (Movement), Mike Rossmy (Fight Director), David Huber (Voice and Text Coach), Tara Rubin Casting (Casting), and Bret Torbeck (Stage Manager).
Best friends Valentine and Proteus travel to the big city to seek their fortunes only to find themselves rivals, both madly in love with the beautiful Silvia, daughter of Milan's most powerful duke. A fast-paced, exuberant tale of friendship, romance, and secret identities, featuring a band of outlaws, two bumbling servants, and one unforgettable dog.
Subscription tickets to the Globe's 2014 Summer Season range from $92 to $332. Single tickets start at $29. Tickets can be purchased online atwww.TheOldGlobe.org, by phone at (619) 23-GLOBE or by visiting the Box Office at 1363 Old Globe Way in Balboa Park. Performance times: Previews: Sunday, August 10 at 8:00 p.m., Tuesday, August 12 at 8:00 p.m., Wednesday, August 13 at 8:00 p.m., Thursday, August 14 at 8:00 p.m., and Friday, August 15 at 8:00 p.m. Regular performances: Tuesday through Sunday evenings at 8:00 p.m.; after September 2 Tuesday, Wednesday and Sunday evenings at 7:00 p.m. Discounts are available for full-time students, patrons 29 years of age and younger, seniors, and groups of 10 or more.
Photos by Jim Cox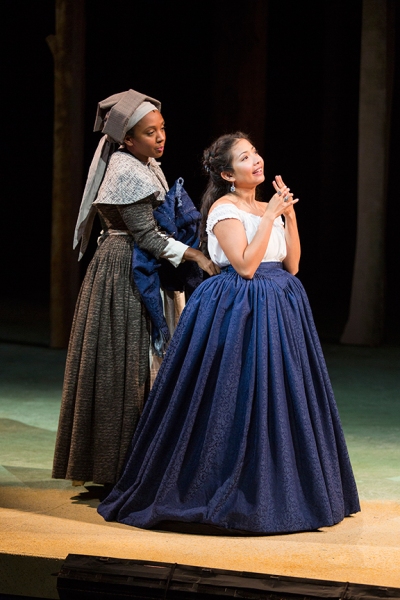 Erin Elizabeth Adams, Kristin Villanueva

Arthur Hanket and Kushtrim Hoxha

Adam Kantor and Hubert Point-Du Jour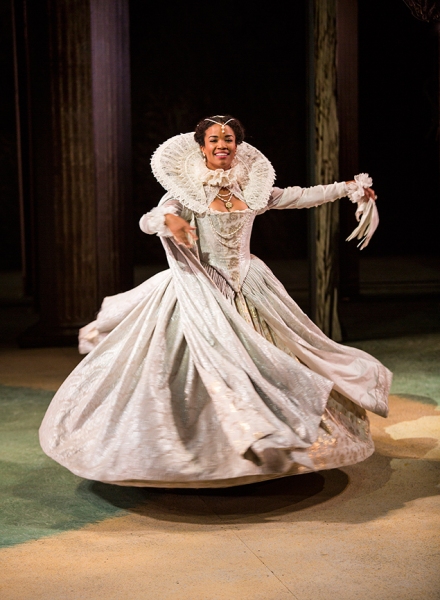 Britney Coleman

Adam Kantor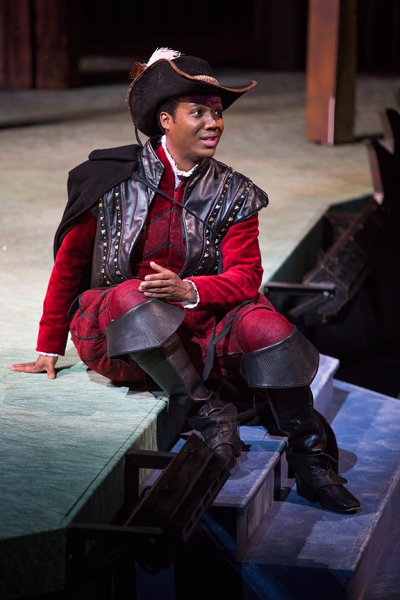 Hubert Point-Du Jour

Kristin Villanueva, Adam Kantor, Hubert Point-Du Jour, Britney Coleman

Hubert Point-Du Jour, Rusty Ross & Cast

Britney Coleman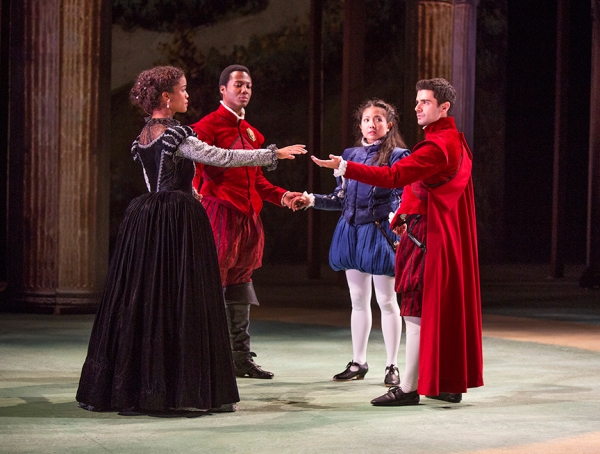 Britney Coleman, Hubert Point-Du Jour, Kristin Villanueva, Adam Kantor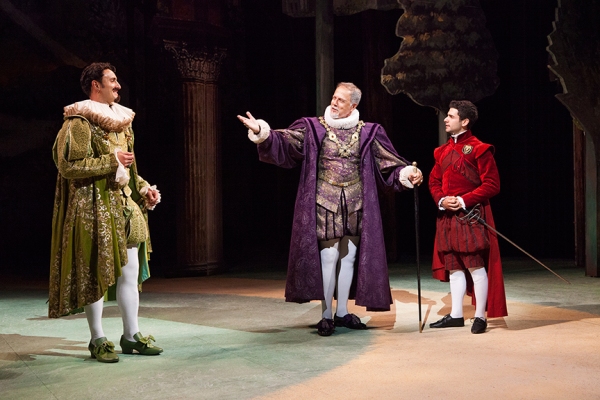 Lowell Byers, Mark Pinter, Adam Kantor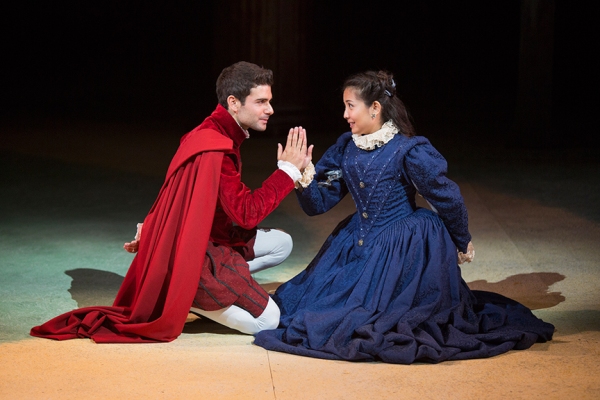 Adam Kantor and Kristin Villanueva

Cast