Photo Flash: First Look at SDMT's Production of BILLY ELLIOT
San Diego Musical Theatre in co-production with California Ballet Company presents the award-winning musical, Billy Elliot at the Spreckels Theatre.
Set in Northern England against the turbulent miner's strike of 1984, 11-year-old Billy stumbles from the boxing ring into a ballet class. After discovering his extraordinary gift and passion for dance, Billy struggles to find acceptance from his coal-mining father. With an iconic score from music legend Elton John, Billy Elliot is a powerful story of one boy's journey to follow his dreams and inspire his community to find solidarity in the midst of challenging times.
In the title role of Billy is 10-year-old, Charlie Garton. The San Diego native attends Del Mar Pines School and has studied dance for the last three years at the Academy of Performing Arts (RAPA). Garton, along with the other children in the production have been rehearsing for months honing their ballet and tap skills and working with dialect coach Vanessa Dinning.
Also, starring is CBC Student Mackernan Jarman as Michael, Doug Tompos as Dad, Luke Monday as Tony, Joy Yandell as Mrs. Wilkinson, Alexandra Gonzales as Grandma, Morgan Carberry as Mum, and CBC principal dancer Zachary Guthier as Adult Billy.
Additional cast includes Beth Alison, Scott Arnold, Tom Brault, Randall Eames, Brooke Farnum, Steven Freitas, Donny Gersonde, Zachary Smart, Kyle Hawk, Ed Hollingsworth, Paul Morgavo, Jacob Narcy, Amy Perkins, Thomas Reasoner, Debra Wanger, and John B. Williford.
The youth cast includes Claire Scheper, Julia Dawson, Sophia Dimmick, Marina Hall, Jamie McCoy, Kayla Pak, Simon Jude Pak, Eileen Parks, Adelina Rocha, Aaron Schueler, Cassidy Smith, Kaitlin Yamano, and Catalina Zelles.
The creative team is comprised of Neil Dale (Director), Don LeMaster (Music Director), Jared Nelson (Choreographer), ChrisTina Martin (Lighting Design), Kevin Anthenhill (Sound Design), Janet Pitcher (Costume Design), Peter Herman (Hair and Wig Design), Bret Young (Technical Director), Margaret Kayes (Stage Manager).
Performances for Billy Elliot run September 22 - October 8, 2017, at the Spreckels Theatre in downtown San Diego. Showtimes are Thursdays at 7:30 p.m., Fridays at 8:00 p.m., Saturdays at 8:00 p.m., and Sundays at 2:00 p.m. For more information on Billy Elliot and upcoming SDMT productions visit www.sdmt.org or call the box office at (858) 560-5740.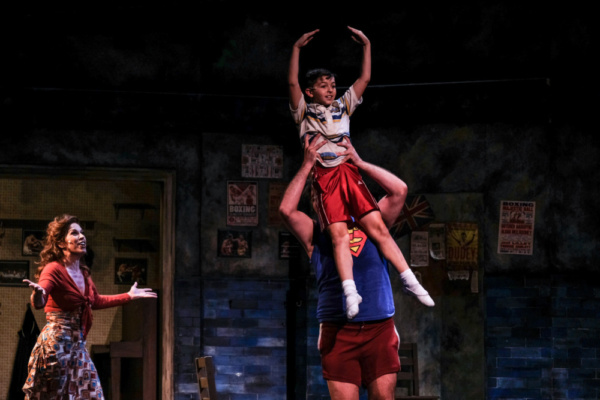 Left to Right: Joy Yandell, Charlie Garton, Donny Gersonde Photo by Ken Jacques

L|R: Joy Yandell, Charlie Garton Photo by Ken Jacques

Charlie Garton (Center) and the Cast of Billy Elliot Photo by Ken Jacques

Charlie Garton (Center) and the Cast of Billy Elliot Photo by Ken Jacques

L|R: Charlie Garton, Mackernan Jarman Photo by Ken Jacques

L|R: Joy Yandell, Donny Gersonde, Charlie Garton Photo by Ken Jacques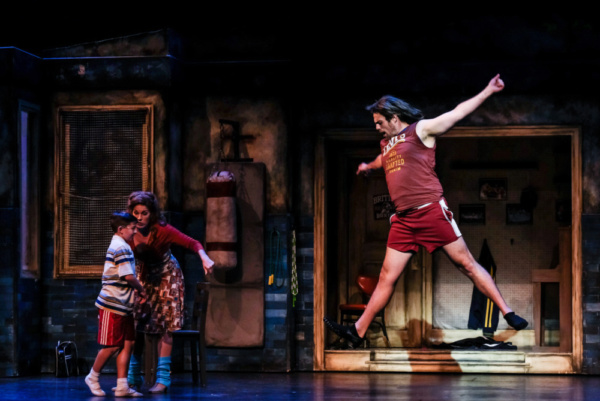 Left to Right: Joy Yandell, Charlie Garton, Donny Gersonde Photo by Ken Jacques

The Cast of Billy Elliot Photo by Ken Jacques

Left to Right: Marina Hall, Cassidy Smith, Charlie Garton, Joy Yandell, Donny Gersonde, Sophia Dimmick Photo by Ken Jacques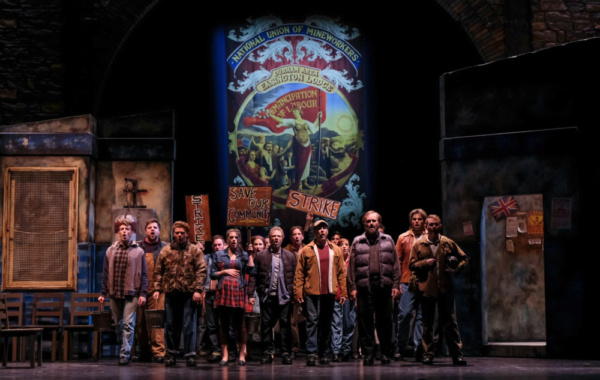 The Cast of Billy Elliot Photo by Ken Jacques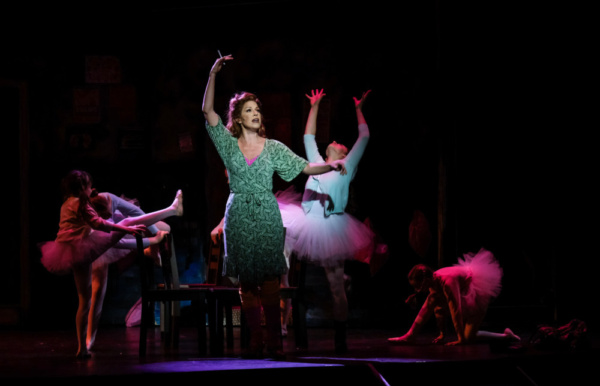 Joy Yandell (Center) and the Ballet Girls Photo by Ken Jacques

Joy Yandell (Center) and the Ballet Girls Photo by Ken Jacques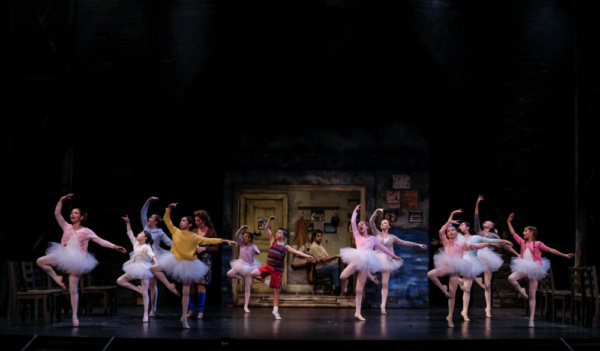 Charlie Garton (Center) with the Ballet Girls Photo by Ken Jacques
Featured at the Theatre Shop
T-Shirts, Mugs, Phone Cases & More




More Hot Stories For You