Photo Flash: First Look at Old Globe's INHERIT THE WIND
The Old Globe presents INHERIT THE WIND, directed by Adrian Noble. In the play, two powerhouse lawyers face off in a small town with the eyes of an entire nation upon them when a schoolteacher is arrested for teaching Charles Darwin's theories of evolution. When the issue goes to trial, the two attorneys must passionately confront questions of faith and science in a heated courtroom. This fictional re-creation of the infamous Scopes Monkey Trial tackles issues that are every bit as relevant today as they were in 1925.
Check out production photos below!
The cast of Inherit the Wind features Dan Amboyer (Bertram Cates), Happy Anderson (Mayor), Matthew Bellows (George Sillers), Adam Daveline (Radio Man; Reporter), Jeremy Fisher (Mr. Goodfellow), Vivia Font (Rachel), Robert Foxworth (Henry Drummond), Aidan Hayek (Howard), Charles Janasz (Reverend Brown), Rachael Jenison (Mrs. McLain), Jesse Jensen (Bannister), Joseph Marcell (E.K. Hornbeck), Robin Moseley (Mrs. Brady), Danielle O'Farrell (Reuters Reporter; Townsperson), Allison Spratt Pearce (Townsperson), Bob Pescovitz (Judge), Deborah Radloff (Mrs. Blair), Lou Francine Rasse (Melinda), Stephanie Roetzel (Mrs. Loomis), Christopher Salazar (Tom Davenport), Jacques C. Smith (Mr. Meeker), Adrian Sparks (Matthew Harrison Brady), Jonathan Spivey (Elijah; Keller), Whitney Wakimoto (Bollinger; Aaronson), Bree Welch (Mrs. Krebs) and Sean-Michael Wilkinson (Dunlap; Page).
The 2012 Shakespeare Festival is supported, in part, by Festival Season Sponsor QUALCOMM as well as Season Sponsors John Berol, Karen and Don Cohn, Kathy and John Hattox and Joan and Irwin Jacobs and Production Sponsors Elaine and Dave Darwin,Barbara Kjos, Jeanette Stevens, Gillian and Tony Thornley and Union Bank.
Photo Credit: Henry DiRocco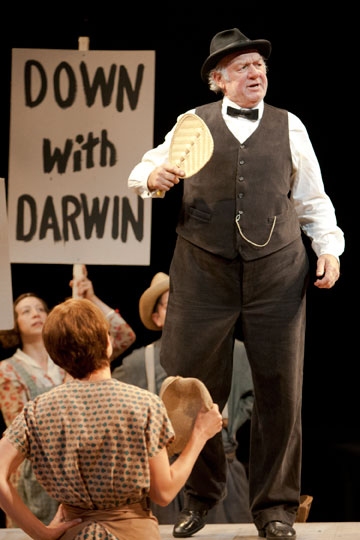 Adrian Sparks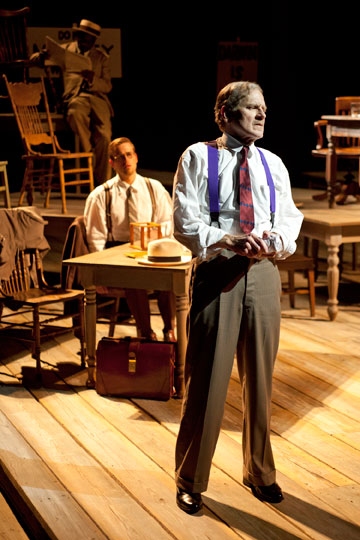 Dan Amboyer and Robert Foxworth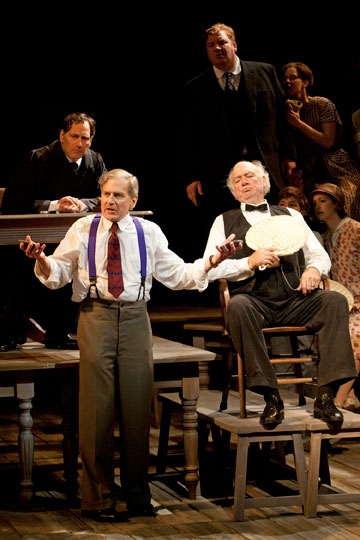 Bob Pescovitz, Happy Anderson, Adrian Sparks and Robert Foxworth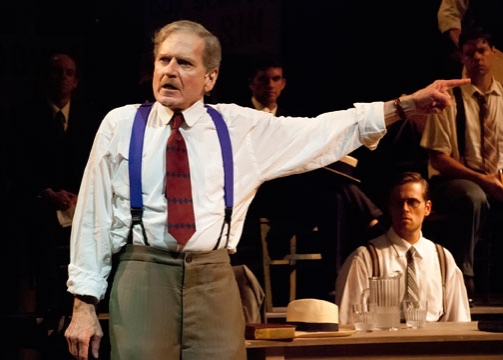 Robert Foxworth and Dan Amboyer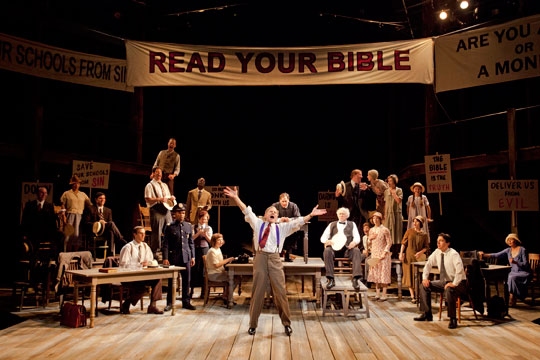 Henry Drummond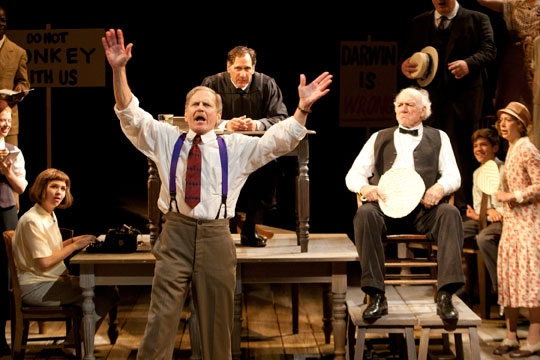 Robert Foxworth, Bob Pescovitz and Adrian Sparks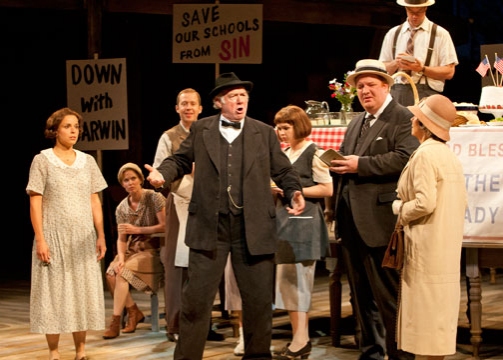 Adrian Sparks

Adrian Sparks, Charles Janasz and Vivia Font