Latest News on Irwin Jacobs
Irwin Jacobs News
La Jolla Playhouse Announces Initial Projects for 2023 WOW Festival Featuring Theatre, Dance, Music & More
by Chloe Rabinowitz - Mar 2, 2023
La Jolla Playhouse has announced the initial projects for its 2023 Without Walls (WOW) Festival of immersive and site-inspired work.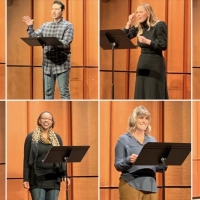 San Diego Decameron Project to Release a Collection of 100 Stories
by Marissa Tomeo - Mar 12, 2022
In February 2021, four partner organizations, La Jolla Historical Society  San Diego Public Library, San Diego Writers, Ink and Write Out Loud  presented the San Diego Decameron Project. Members of our San Diego community were invited to submit previously-unpublished fiction or nonfiction narratives of 1,000 words or less based loosely around the theme of the current pandemic.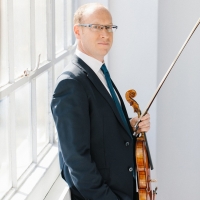 BWW Interview: SAN DIEGO SYMPHONY Concertmaster Jeff Thayer at The Conrad In La Jolla
by Ron Bierman - Mar 6, 2022
Jeff Thayer was at the Dorland Mountain Arts Colony in Temecula when we spoke for an hour on Zoom. 'I'm usually here right before I have something big to do.' He was referring to upcoming performances of the ninth violin concerto of The Chevalier de St. George at The Conrad in La Jolla. As the San Diego Symphony's Concertmaster, Thayer has realized an ambition dating back to high school. To further his ambition, he went on to graduate from the Cleveland Institute of Music, the Eastman School of Music and the Juilliard School's Pre-College Division.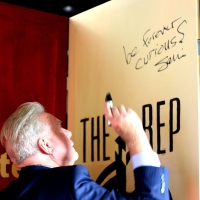 Sam Woodhouse to Retire as Artistic Director of San Diego REP
by Chloe Rabinowitz - Feb 14, 2022
San Diego Repertory Theatre (San Diego REP) announced that Sam Woodhouse will step down as Artistic Director in September 2022 after leading the company for 46 years. At the end of this season, San Diego REP will have produced 333 productions under Woodhouse's leadership - more than 50 of them were world premieres.
Virtual Salons Announced at Stowe Center
by Stephi Wild - Jan 20, 2022
On January 27, 2022, at 7 pm, the Harriet Beecher Stowe Center, in partnership with Our Common Purpose, presents Dr. Anna Malaika Tubbs, author of The Three Mothers, in conversation with Janée Woods Weber, Executive Director of Connecticut Women's Education and Legal Fund (CWEALF).
San Diego Symphony Announces Inaugural Season at The Rady Shell at Jacobs Park
by Chloe Rabinowitz - May 21, 2021
The San Diego Symphony announced its inaugural season of concerts at The Rady Shell at Jacobs Park, the new year-round outdoor venue with 360-degree views of downtown, the marina & the bay. Opening August 6-8, the season will offer more than 40 concerts between August and November 2021, including eight concerts led by Music Director Rafael Payare.
San Diego Symphony Names New Outdoor Venue - The Rady Shell at Jacobs Park - Set to Open in Summer 2021
by Chloe Rabinowitz - May 13, 2021
The San Diego Symphony Orchestra Association has announced that "The Future Is Hear," its $125 million comprehensive campaign has now surpassed the 75 percent milestone, having raised $98.7 million to date.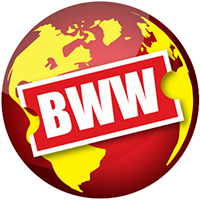 The Old Globe Announces Cast For Free Tour of THE WINTER'S TALE
by A.A. Cristi - Sep 27, 2019
The Old Globe invites your attendance and coverage as Globe for All celebrates six years of making theatre matter to more people! Our talented Globe for All company of professional actors will bring a stirring production of William Shakespeare's The Winter's Tale to a variety of economically, geographically, and culturally diverse communities throughout San Diego County. The free-admission Globe for All Tour kicks off on Tuesday, October 29 and will visit 19 Community Partner venues from San Ysidro to Oceanside. Director Daniel Jáquez returns to The Globe to helm this production of The Winter's Tale. His previous work at The Globe includes the 2017 direction and co-creation of the bilingual piece La Muerte Descansa en Paz (Death Rests in Peace), which was presented as part of one of The Old Globe's signature arts engagement programs, coLAB, and he was a participant in this year's The Old Globe Classical Directing Fellowship, led by Erna Finci Viterbi Artistic Director Barry Edelstein.
La Jolla Playhouse Announces THE WHO'S TOMMY in Concert Featuring Original Cast Members
by Julie Musbach - Sep 10, 2019
La Jolla Playhouse announces a special fundraising event: The Who's Tommy: A Staged Concert Benefiting La Jolla Playhouse on Monday, October 14 at 7:30pm in the Mandell Weiss Theatre.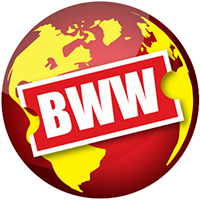 San Diego Symphony Announces Permanent Bayside Venue Opening 2020
by A.A. Cristi - Aug 14, 2019
The San Diego Symphony announced today that construction will begin in September on its highly anticipated permanent bayside concert venue to be located in the Port of San Diego's Embarcadero Marina Park South on the San Diego Bay with the first concerts scheduled for summer 2020. The new upgraded park and venue will feature a permanent, highly innovative, architecturally striking and acoustically superior outdoor stage that will allow the Symphony to present a wider variety of musical presentations and enrich the patron experience with improved sightlines, expanded concession area and permanent bathrooms. The Symphony's project transforms a public park into a welcoming community gathering space that will host a wider range of performances and musical events. As the only outdoor performance space and active park on the West Coast, Bayside Performance Park will provide San Diego with a world-class destination that serves year-round as an event space and landmark waterfront attraction.
Irwin Jacobs Videos
STAGE TUBE: First Look at LITTLE MISS SUNSHINE!
by Robert Diamond - Feb 3, 2011
The first video has turned up from the world premiere of Little Miss Sunshine at the La Jolla Playhouse. The musical features Tony Award-winning creative team of composer/lyricist William Finn and playwright/director James Lapine.
STAGE TUBE: La Jolla Playhouse's RUINED
by BroadwayWorld TV - Nov 22, 2010
La Jolla Playhouse presents the Pulitzer Prize-winning play Ruined, by Lynn Nottage (Intimate Apparel, Crumbs from the Table of Joy), directed by South Africa native Liesl Tommy, in the Mandell Weiss Theatre November 16 - December 19 (media night: Sunday, November 21 at 7:00 pm). Ruined is a co-production with Berkeley Repertory Theatre and the Huntington Theatre Company.