Review: MARIA DE BUENOS AIRES at The Lyceum Theater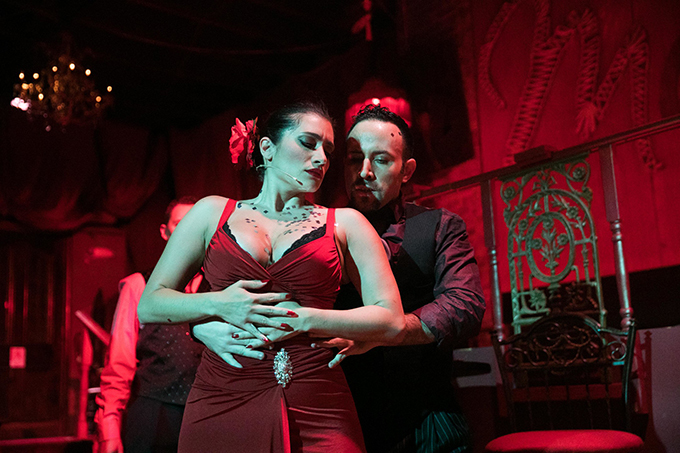 Maria de Buenos Aires, a 90-minute opera by Astor Piazzolla and librettist Horacio Ferrar, is the latest in the San Diego Opera's innovative Detour Series. According to the company's website, the series name indicates its productions are stops on "a route that is different from the ordinary." Piazzolla's opera is decidedly such a stop. Unlike perhaps any other operatic work, more of the libretto is spoken than sung, dance scenes feature tango rather than ballet, and the surrealistic libretto intensifies mood and emotion, much as music does, without adding much clarity to the plot line. That leaves a lot of space for production crew creativity. Director John de los Santos took advantage. He kept the cast in eye-catching motion and tailored scenes to make major plot lines clearer. Still, Piazzolla and Ferrar weren't after realism. Without a complete rewrite of the libretto, the opera, or tango operetta as Piazzolla called it, has more in common with the paintings of surrealist painter Salvador Dali than Puccini's verismo.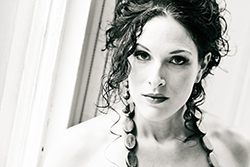 The story begins when Maria is born in the slums "one day when God was drunk." Drawn by tangos and the excitement of Buenos Aires, she sees herself as an enchantress and abandons a man who truly loves her, naively choosing another who soon leads her to prostitution. All innocence disappears when she is gang raped in a brothel. Not long after, she stabs and kills a lover. Then, just halfway through the opera, she herself is murdered, but returns ghost-like to witness hellish dream-like scenes. In one bizarre sequence, Maria is the subject of a chorus of psychoanalysts. This doesn't seem quite as strange when you remember the opera is about the city as much as it is Maria. Psychoanalysis was a bit of a craze in Buenos Aires when it was written in the 1960s. (Ten years later analysts were considered subversive by a right-wing junta. Dr. Goldberg, the best-known, and actually mentioned in Ferrar's libretto, had to flee the country.)
The opera's ending is ambiguous. Maria gives birth to a daughter, perhaps a reincarnation of herself, doomed again in a city of tango and passion.
There are three major roles. Mezzo-soprano Audrey Babcock was a seductive Maria, her voice sultry and full. Baritone Paul La Rosa, handsome and buff, sang with an
attractive voice as Maria's first love El Payador (the minstrel). He lingers as a sympathetic observer of Maria while her story unfolds. Actor Celeste Lanuza played El Duende, a supernatural spirit on-stage for much of the opera as narrator and ever-changing character. Alternately impish and evil, Lanuza compelled attention each time she reappeared as a new symbolic caricature elaborately costumed as everything from a sly woman in ragged clothing to a regal, but very drunk, male bishop.
Director Santos's extensive choreographic expertise was valuable in staging the well-done dance scenes. And in just two weeks he taught some of the singers enough tango movements to pass as believable partners. The Lyceum Theater, a first for the San Diego Opera, was ideal for Liliana Duque Piñeiro's authentic-looking set which included bar, dance floor, staircase, and touches such a clothesline temporarily mounted in an active background. Ingrid Helton's costumes also strengthened the feeling of time and place.
Theater acoustics were less welcoming. While Babcock and La Rosa have voices that can fill a much larger space, in this first performance at least, they wore barely visible mics. I suspect balancing sound between orchestra and singers was the objective. In any event, in seats near the orchestra, vocal or spoken lines were occasionally difficult to hear clearly.
Argentinian composer Astor Piazzolla's music, largely neglected by classical musicians during his lifetime, has become a surprising favorite in the last decade. Piazzolla tangoes are appearing on Yo-Yo Ma programs and being recorded by well-known classical violinists and pianists. His score for Maria is wonderfully romantic and evocative. And San Diego's new production is an enterprising and welcomed "Detour."
The company returns to the Civic Center and Grand Opera with Turandot. Visit the San Diego Opera website for information about that and other future performances.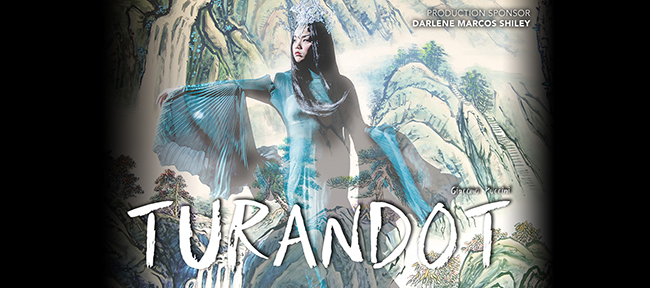 Uncredited Photos courtesy of San Diego Opera.