Ron Bierman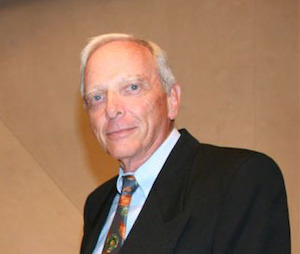 Ron Bierman has performed on saxophone and flute in several college and other orchestras. He graduated from the Massachusetts Institute of Technology where his studies included music theory as taught by Swiss pianist and composer Ernst Levy. His published work includes reviews of recordings, books, plays, films and live music performances for web sites and newspapers. He has an extensive library of books about music and over three thousand CDs. Now living in San Diego with his wife, he is the President of Advocates for Classical Music, an organization which has worked with local symphony orchestras to introduce tens of thousands of young students to classical music. He and his wife enjoy visiting classrooms with CDs and instruments in hand.

MOST POPULAR ARTICLES
LAST 30 DAYS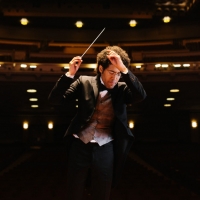 BWW Review: Rafael Payare Conducts The San Diego Symphony Orchestra at the Jacobs Music Center
Posted: Oct. 9, 2019


LAST 365 DAYS

BWW Interview: Ginger Costa-Jackson of San Diego Opera's CARMEN at San Diego Civic Center
Posted: Mar. 24, 2019


BWW Interview: Alisa Jordheim of SAN DIEGO OPERA'S RIGOLETTO at San Diego Civic Center
Posted: Jan. 28, 2019


BWW Review: SAN DIEGO OPERA'S CARMEN at the San Diego Civic Center
Posted: Apr. 3, 2019



BWW Review: SAN DIEGO OPERA: THE MARRIAGE OF FIGARO at the Civic Center Theater
Posted: Oct. 27, 2018


BWW Review: Rafael Payare Conducts The San Diego Symphony Orchestra at the Jacobs Music Center

October 9, 2019

It's an exciting time for San Diego classical-music lovers. There are more concert choices than ever before, and performance quality has been impressive for everything from solo recitals to symphony concerts and operas. The La Jolla Music Society's $82 million dollar multi-stage Conrad Prebys Arts Center held its first concert early this year, and the San Diego Symphony has begun its own multi-million dollar project to turn its waterfront summer venue into a state-of-the-art amphitheater that will host year-round concerts and events.
---
BWW Review: MAINLY MOZART at the Balboa Theatre

June 26, 2019

Each year Mainly Mozart brings concertmasters and principal players to San Diego from the major symphony orchestras of Cleveland, Philadelphia, New York City, Los Angeles, Toronto, Dallas and elsewhere. They come for a month-long series that includes solo recitals, chamber music performances and orchestral concerts. The latter are performed by the 40 exceptional visiting musicians who comprise the Mainly Mozart Festival Orchestra. This year the Orchestra closed the month-long series with 'three masterpieces in one go' as the personable and talented conductor and music director Michael Francis described them. They were Mozart's Symphony No. 38, the 'Prague,' his 20th piano concerto, and Beethoven's sixth symphony, the 'Pastoral.'
---
BWW Review: THE SAN DIEGO SYMPHONY ORCHESTRA at The Jacobs Music Center

May 5, 2019

Jahja Ling was the San Diego Symphony Orchestra's conductor and music director for 13 years. During that time he was responsible for hiring the 70 new musicians who participated in a huge leap upward in the orchestra's precision and sound. Now the SDSO's Conductor Laureate, he has returned to appreciative warm applause in each of the two seasons since he retired as permanent conductor. For his second appearance this year he chose an all-French program: the Overture to Benvenuto Cellini by Hector Berlioz, Francis Poulenc's Concerto for Organ, Timpani and Strings, and the third symphony of Camille Saint-Saens, his 'Organ Symphony.' The guest organist was the talented Chelsea Chen.
---
---
BWW Review: MENOPAUSE THE MUSICAL at the Welk Resort Theatre

April 17, 2019

Menopause the Musical is set in New York's Bloomingdale's department store where four women with different backgrounds, but similar unwelcome symptoms of growing older, run into each other while shopping and begin to share their experiences. The musical's success depends on wry humor and nostalgia for pop songs from the 1950s through 80s. An overture precedes 23 tunes arranged as solos or for varied combinations of singers. Playwright Jeanie Linders left melodies intact, but rewrote the lyrics to fit the work's overriding theme: getting old is no fun, might as well laugh about what we can't avoid.
---
BWW Review: SAN DIEGO OPERA'S CARMEN at the San Diego Civic Center

April 3, 2019

San Diego Opera is the 13th company since 2011 to cast mezzo-soprano Ginger Costa-Jackson in the title role of Bizet's Carmen. Her voice, sultry looks, and sensuous flamenco dancing are perfect for the role. She even manages castanets in perfect rhythm without missing a step. The considerable powers of persuasion she brings to Carmen make it easy to accept that the malleable young Corporal Don Jose would desert his childhood sweetheart, not to mention his loving mother and the army, to be with her and a band of smugglers in a cold and dangerous mountain lair. A less naive man might have realized he couldn't compete for ever with a bold, dashingly handsome matador.
---
BWW Interview: Ginger Costa-Jackson of San Diego Opera's CARMEN at San Diego Civic Center

March 24, 2019

Since 2011 Mezzo-soprano Ginger Costa-Jackson has sung the title role in 12 different productions of Bizet's Carmen. She will star in yet another this month for San Diego Opera. From here it's on to rehearsals for nine performances of Bizet's masterwork at Seattle Opera. Is the singer tiring of Carmen? Not even close. She loves the character's sense of freedom and empowerment, and works with each new director to make her performance even more convincing.
---
BWW Review: San Diego Opera's JAKE HEGGIE'S THREE DECEMBERS at The Patrick Henry Phame Theatre

March 12, 2019

Mezzo soprano Frederica von Stade starred in the San Diego Opera's staging of Three Decembers. One of several works written with her in mind by her close friend Jake Heggie, it' s a chamber opera for three singers and 11 musicians. In a recent Interview Von Stade said, 'I've done three productions, the original in Houston, a new production in Chicago, and this one, which is my favorite.' The libretto by Gene Scheer is based on a play by Terrence McNally. Von Stade portrays Madeline Mitchell, a self-centered Broadway star who has devoted so much time to her career that her children have come to resent her. She owns the role she premiered in 2008 with acting that makes the character believable, and a voice that remains attractive and compelling, if no longer as versatile as it was earlier in her career.
---
BWW Review: EDO DE WAART AND THE SAN DIEGO SYMPHONY at Jacobs Music Center

March 8, 2019

Edo de Waart began his official tenure as The San Diego Symphony Orchestra's Principal Guest Conductor with a program of three 20th Century works of, to receptive listeners, quiet reassuring beauty. The concert opened with 'The Walk to the Paradise Garden,' a between-scenes interlude from British composer Frederick Delius's opera A Village Romeo and Juliet. The interlude's gentle soothing melodies and pace are the exact opposite of those of the boisterous overtures that more typically open a concert. Just about any of Delius's music will sooth the savage breast. Extreme examples could be used to sedate patients before surgery. With that, I fear my bias shows, though I admit de Waart elicited beautiful playing and affectionate warmth in Thomas Beecham's arrangement. Lush and molasses-like as it is, it's hard to believe the arrangement was written so that the piece could be performed by a smaller orchestra than the oversized one Delius originally wrote it for, but it's true.
---
BWW Interview: Frederica Von Stade of at San Diego Opera

March 5, 2019

The famous mezzo soprano Fredericka von Stade is in San Diego this week rehearsing Three Decembers, one of several works written with her in mind by her close friend Jake Heggie. The chamber opera for three singers and 11 musicians will be performed three times next weekend at the 500-seat Patrick Henry PHAME Theatre. Von Stade recognized Heggie's talent long before he wrote his first opera and has been an influential champion ever since. Their friendship and collaboration have benefitted both. In my interview with her in a San Diego Opera rehearsal room she said, 'He's given me a second career with parts in Dead Man Walking and Great Scott, and a lot of song cycles. He's my guy.'
---
BWW Review: THE LA JOLLA MUSIC SOCIETY'S JAZZ IN THE KEY OF ELLISON at The Balboa Theatre

February 21, 2019

The La Jolla Music Society continued its eclectic 50th anniversary season with 'Jazz in the Key of Ellison,' a multimedia concert at the Balboa Theatre featuring music made popular by author Ralph Ellison's favorite artists including Duke Ellington, Louis Armstrong, and Thelonious Monk. Ellison loved jazz. He often wrote about it, and it plays an important role in Invisible Man, his best known work. Jazz influenced his approach to life. He said, 'The real secret of the game is to make life swing.'
---
BWW Review: SAN DIEGO OPERA'S PRODUCTION OF RIGOLETTO at The San Diego Civic Center

February 6, 2019

The San Diego Opera's opening-night production of Verdi's Rigoletto featured the powerful voice and convincing acting of baritone Stephen Powell in a title role he has sung often. In contrast, it was soprano Alisa Jordheim's debut as Rigoletto's naive ill-fated daughter Gilda. Her fresh innocent appeal and Powell's veteran portrayal of cynical darkness were perfect for their respective roles. Jordheim has an agile voice with a deliciously silky tone, and commendable projection. She delivered coloratura passages of perfect clarity, hit the role's highest note with startling volume and purity, and held it. This won't be her last production of Rigoletto, nor the last major role in her promising career. Tenor Scott Quinn was the more than reprehensible duke who takes advantage of Gilda. The pair's youthful voices and appearance make them unusually well suited for Verdi's marvelous music and Francesco Maria Piave's tragedy-soaked libretto.
---
BWW Interview: Alisa Jordheim of SAN DIEGO OPERA'S RIGOLETTO at San Diego Civic Center

January 28, 2019

Coloratura Alisa Jordheim will be debuting in the role of Gilda with baritone Stephen Powell in a San Diego Opera production of Verdi's Rigoletto. This is the fifth time he's sung the lead. The first time was in a Cincinnati Opera production in which Jordheim had only a few lines as a page. 'I feel like I've graduated. That was in 2011, and I was a graduate student at CCM (the University of Cincinnati College-Conservatory of Music). It was a wonderful experience for me just to soak up everything in the rehearsal process. One of my favorite singers, Sarah Coburn, was the Gilda. Just getting to see her portray that character and to work with Stephen was a master class.'
---
BWW Review: MICHAEL FRANCIS CONDUCTS THE SAN DIEGO SYMPHONY IN A PROGAM OF THE YOUNG ROMANTICS at The Jacobs Music Center

January 22, 2019

British conductor Michael Francis is known to San Diego concert goers as the music director of the city's Mainly Mozart Festival. Since taking the job four years ago he has embarked on an ambitious chronological survey of the music of the composer who inspired the festival's name. On this evening he traveled a few blocks north and half a musical century forward to appear as guest conductor of the San Diego Symphony Orchestra in a program of works by 'The Young Romantics.' The enthusiastic reaction he received after the performance may increase the chances he will be called on again in future Symphony seasons.
---
BWW Review: RAFAEL PAYARE CONDUCTS THE SAN DIEGO SYMPHONY ORCHESTRA at the Jacobs Music Center

January 15, 2019

Rafael Payare's initial concert as Music Director Designate of the San Diego Symphony Orchestra featured four familiar and easily appreciated pieces, including Mozart's Overture to Don Giovanni and the topically related Don Juan by Richard Strauss. In a different program two nights later Payare repeated only Strauss's tone poem. Its optimism recalled the mood of the earlier concert while its darkness signaled the predominant mood of the revised program. San Diego's new conductor-to-be managed to excite sellout audiences both nights.
---
BWW Review: SAN DIEGO OPERA'S ALL IS CALM: THE CHRISTMAS TRUCE OF 1914 at the Balboa Theatre

December 15, 2018

When San Diego Opera General Director David Bennett realized earlier this year that the scheduled Vancouver-derived production of Hansel and Gretel wouldn't fit comfortably on the Balboa Theater stage, All Is Calm: The Christmas Truce of 1914 was an obvious holiday-season alternative. He'd already been thinking about it for the company's Detour Series of less traditional works.
---
BWW Interview: David Bennett, Juan Carlos Acosta, And Walter DuMelle at San Diego Opera

December 4, 2018

Can a musical drama set on a grim WW I battlefield make an audience feel good? Those working on the San Diego Opera's staging of All Is Calm: the Christmas Truce of 1914 are certain it can. The work tells the true story of the spontaneous unofficial truce between WWI enemies who left their trenches and entered the no-man's land between them to join in a celebration of the Christmas holidays. Peter Rothstein wrote the drama for his Minneapolis-based company Theatre Latte Da, and based it on material from the period, the most important of which is the verbatim text of letters and war journals written by soldiers who participated in the truce. The cast sings many songs popular during the war and a few traditional Christmas carols. All were arranged by Erick Lichte and Timothy C. Takach, and are sung a cappella in the English, German and French languages of the soldiers. Vanessa Dinning has taken on the challenge of coaching in nearly 20 different dialects.
---
BWW Review: SAN DIEGO SYMPHONY CONCERT at Jacobs Music Center

November 8, 2018

Guest Ccnductor David Danzmayr led the San Diego Symphony with unusual intensity in a program of one new work and two familiar favorites. Forceful skyward thrusts demanded full power when needed, and an active left hand called for expressive playing. The orchestra responded with performances that brought a range of satisfying effects from compelling excitement to wistful tenderness.
---
BWW Review: MARIINSKY AND SAN DIEGO ORCHESTRAS TOGETHER at The Jacobs Music Center

October 30, 2018

It was a rare event, two symphony orchestras on stage at the same time, and Russian conductor Valery Gergiev was spectacular. He first set a carefree festive mood with the drinking song from Puccini's La Traviata, performed with Viennese flair by the Mariinsky Orchestra and six singers from the Mariinsky Theater's Atkins Young Artists Program. Puccini's call to hedonistic living was followed by the boisterous joy of Glinka's overture to Ruslan and Ludmilla at the fastest tempo I ever expect to hear, a full minute faster than some of the best recordings. While perhaps wondering how a toothpick became his baton (though not his San Diego choice), you can judge the speed for yourself in a YouTube video recorded during a previous Gergiev concert. The breakneck speed, without seeming a showoff gimmick, demonstrated the agility and precision of the Mariinsky musicians and the warm rich sound of the string section.
---
BWW Review: SAN DIEGO OPERA: THE MARRIAGE OF FIGARO at the Civic Center Theater

October 27, 2018

The San Diego Opera's production of Mozart's The Marriage of Figaro featured expressive singing, clever attractive sets, beautiful costumes, and strong comedic and dramatic acting. The work is generally called a comic opera, but as director Stephen Lawless pointed out during my interview with him, 'There are tears behind the laughter.' The difficult political and social issues hiding behind laughter came from the Beaumarchais play on which the opera was based, and Mozart and librettist Lorenzo Da Ponte had to make light of them or risk censorship. The play's depiction of royal abuses probably contributed to the start of the French Revolution. Napoleon went so far as to say the it was, 'the Revolution already put into action.'
---
1