The Public Theater Of San Antonio Announces Their 2018-19 Season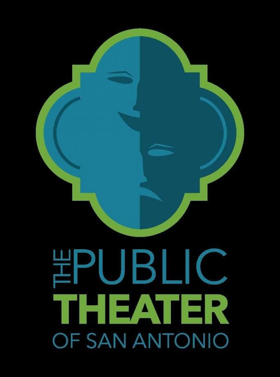 Here is the list of shows that The Public Theater of San Antonio will be producing in their upcoming 2018-2019 Season!
---
Sept 14 - Oct 14
Disney's Newsies
Music by Alan Menken
Lyrics by Jack Feldman
Book by Harvey Fierstein
Based on the Disney film written by Bob Tzudiker and Noni White
A Co-Presentation with Ballet San Antonio
Musical
Adapted from the Disney film and based on the real-life Newsboy Strike of 1899, New York City's newsboys seize the day when they strike against unfair working conditions put in place by the publishing giant, Joseph Pulitzer. Jack Kelly, a rebellious newsboy, dreams of a life as an artist away from the big city, but when newspaper prices rise at the expense of the newsboys, Kelly and his fellow newsies take action!
Director: George Green
Music Director: Andrew Hendley
Choreographer: Courtnie Mercer
---
Nov 23 - Dec 23
All is Calm - The Christmas Truce of 1914
Musical Arrangements by Erick Lichte & Timothy C. Takach
In cooperation with The Marcsmen
Musical
Out of the violence comes a silence, then a song. Thus, begins an extraordinary night of camaraderie, music, and peace. A remarkable true experience, told in the words and songs of the men who lived it.
Director: George Green
Music Director: Zack Baker
---
Jan 25 - Feb 17
Rent
Book, Music, and Lyrics by Jonathan Larson
Musical
Set in the East Village of New York City, this is an inspiring musical about friends and artists struggling with addiction, poverty, and most of all - love. Winner of the Tony Award for Best Musical and the Pulitzer Prize for Drama, the story about falling in love, finding your voice and living for today is loosely based on Puccini's La Boheme. *May contain themes and content not suitable for all audience members.
Director: David Nanny
Music Director: Zachariah Baker
Choreographer: Courtnie Mercer
---
Mar 22 - Apr 14
TBA
This production will be announced Feb. 8, 2019. Stay tuned for more information!
---
May 17 - Jun 9
Once
Book by Enda Walsh
Music and Lyrics by Glen Hansard and Markéta Irglová
Based on the motion picture written and directed by John Carneym
Musical
This emotionally captivating musical is the only show to have music that won an Academy Award, a Grammy Award, an Olivier Award and a Tony Award. On the streets of Dublin, an Irish musician and a Czech immigrant are drawn together by their shared love of music. Over the course of one fateful week, an unexpected friendship and collaboration quickly evolves into a powerful but complicated love story.
Director: Molly Cox
Music Director: Zachariah Baker
Choreographer: Courtnie Mercer
---
Jul 12 - Aug 11
Roald Dahl's Matilda the Musical
Book by Dennis Kelly
Music and Lyrics by Tim Minchin
Musical
A joyous girl power romp! This is the story of an extraordinary girl who, armed with a vivid imagination and a sharp mind, dares to take a stand and change her own destiny. With her astonishing wit, intelligence, and psychokinetic powers, Matilda becomes the school's saving grace.
Director: Ken Urso
Music Director: Andrew Hendley
Choreographer: Courtnie Mercer
---
Cellar Theater
Oct 19 - Nov 18
Fun Home
Music by Jeanine Tesori
Book & Lyrics by Lisa Kron
Musical
When her father dies unexpectedly, Alison dives deep into her past to tell the story of the volatile, brilliant, one-of-a-kind man whose temperament and secrets defined her family and her life. Moving between past and present, Alison relives her unique childhood, her growing understanding of her own sexuality, and the looming, unanswerable questions about her father's hidden desires. *May contain themes and content not suitable for all audience members.
Director: Molly Cox
Music Director: Josh Pepper
Choreographer: Courtnie Mercer
---
Dec 28 - Jan 20
An Infinite Ache
Drama
Hope and Charles are a pair of lonely twenty-somethings about to end a supremely uninteresting first date. But just as they say good night, the myriad possibilities of their futures and a life shared together come rushing to meet them. From their first kiss to their first child, from a horrible tragedy to a second chance, each moment moves with breathtaking sincerity that will have you clinging to every word.
Director: Bill Gundry
---
Feb 22 - Mar 17
Daddy Long Legs
Music and Lyrics by Paul Gordon
Book by John Caird
Musical
A heartwarming Cinderella story about a witty and winsome young woman and her mysterious benefactor, based on the treasured novel that inspired the classic 1955 film. Required to write him a letter once a month, she is never to know his identity and so she invents Daddy Long Legs. She grows more and more fond of this elusive gentleman... but another relationship soon begins, and an unknown fact will change her life forever.
Director: Kasey RT Graham
Music Director: Jane Haas
---
Apr 19 - May 12
Freud's Last Session
By Mark St. Germain
Drama
Dr. Sigmund Freud invites the young C.S. Lewis to his home in London. On the day England enters World War Two, Freud and Lewis clash about love, sex, the existence of God, and the meaning of life, just weeks before Freud took his own life. Crisp and carefully calibrated, this story is deeply touching and filled with humor while exploring the minds, hearts, and souls of two brilliant men that are addressing the greatest questions of all time.
Director: David Rinear
Jun 14 - June 30
Sink, Florida, Sink
By David Kimple
---
Our Word Premiere Fresh Ink Presentation
Drama
After a series of volatile Hurricanes have left most of Florida under water, the remaining residents of a small beach town fight to keep their island afloat. When a stranger from their past returns to the island, Violet and Seb are faced with the hardest decision of their lives. Sink, Florida, Sink. is about the moment we decide if what we have always believed in and fought for is really worth it.
Director: Lana Russell
---
Aug 16 - Sept 1
Real Women Have Curves
by Josefina Lopez
A Presentation by Teatro Audaz
Comedy
Set in a tiny sewing factory in East Los Angeles in September 1987, Ana and the women converse about gender politics and the Latina immigrant experience. The issues of self-esteem and the confidence needed to challenge who you are while embarking on a new path are all explored in this compelling and heartwarming play about building your own dreams.
Director: Omar Leos
---
Ticket Information
A processing fee of $2 per ticket will be added to all transactions with the exception of Season Subscription redemption.
All discounted tickets require valid ID and cannot be mailed. All discounted tickets will be held at Will-Call for verification.
All ticket sales are final. No refunds. Exchanges may be made by 2:00 PM on the date of your reservation or by 2:00 PM on the preceding Saturday for a Sunday performance for a charge of $3.00 per ticket.
Will-Call tickets not picked up by 5 minutes prior to the start of the show will be released for sale.
The Public Theater of San Antonio does not allow late seating. Seats not filled at curtain are considered forfeited.
Children under four years of age (including babes-in-arms) will not be admitted to the performance. Parents/guardians are encouraged to fully research all productions prior to attending a performance with young children.
*Unless stated otherwise by the theater (Example: Beauty and the Beast)
Ticket Packages & Single Tickets
For additional information about group sales, contact our Marketing & Outreach Director, at cmercer@theplayhousesa.org or at 210.733.7258 x 108.
Current season members will be able to renew their season packages until April 30.
General public season package sales will begin May 1.
Staff Members
CEO/Artistic Director - George Green - ggreen@theplayhousesa.org
COO/Development Director - Jeff Morden - jmorden@theplayhousesa.org
CFO/Business Director - Laura Michelle Hoadley - lhoadley@theplayhousesa.org
Marketing & Outreach Director - Courtnie Mercer - cmercer@theplayhousesa.org
Technical Director - Dan Heggem- dheggem@theplayhousesa.org
Location:
The Public Theater of San Antonio, 800 West Ashby Place, San Antonio, TX 78212
Russell Hill Rogers Theater - Upstairs/Main Floor
Cellar Theater - Downstairs
BOX OFFICE:
210.733.7258 or thepublicsa.org
More Hot Stories For You