San Antonio Theatre Newsroom
The latest news on live + streaming theatre in San Antonio.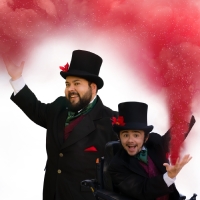 The Classic Theatre Presents Unique Production of A CHRISTMAS CAROL
by Stephi Wild on November 22, 2022 in San Antonio
The Classic Theatre of San Antonio is transporting audiences to the Victorian Era when Charles Dickens roamed the earth during their production of A Christmas Carol. This one-man play, adapted by Greg Oliver Bodine, is based on the Novella by Charles Dickens and includes all of the characters audiences know and love inside one engaging storyteller.