Plan-B Announces 2019/20 Season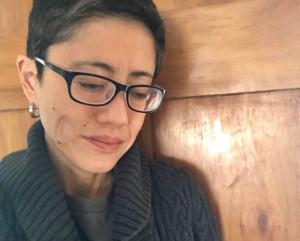 As the only professional theatre company in the United States producing full seasons of new plays by local playwrights, we are thrilled to announce our 29th season, featuring only the second all-female Subscription Season in our history!
Subscriptions only $60 on sale now at planbtheatre.org or 801.297.4200.
SUBSCRIPTION SEASON
ODA MIGHT by Camille Washington // November 7-17, 2019
A doctor, a medium and an orderly walk into a mental hospital ... A psychological thriller blurring the line between truth and reality. In partnership with The David Ross Fetzer Foundation for Emerging Artists.
SINGING TO THE BRINE SHRIMP by Jenny Kokai // February 13-23, 2020
A madcap comedy about learning who you really are and what you truly value. With puppets and songs and the Great Salt Lake. Music by Ken Plain. A co-production with Puppets in the City.
THE AUDACITY by Jenifer Nii // March 26-April 5, 2020
Josie, Ann & Elizabeth Bassett a trio of women from Utah history share what was, to reveal what is, to question what might be. #WomensHistoryMonth
2019/20 ADD-On
ROSE EXPOSED: #TRENDING // Saturday, August 24, 2019 // $15
This annual one-night-only event features new work created around a unifying theme by the six resident companies of the Rose Wagner, created around a:Gina Bachauer, PYGmalion, RDT, Ririe-Woodbury and SB Dance and Plan-B (our contribution is a new short play by Olivia Custodio).
Free Events & More Information on Plan-B follow.
FREE EVENTS: FREE ELEMENTARY SCHOOL TOUR

FLORA MEETS A BEE by Morag Shepherd // Fall 2019/Winter 2020
Eight-year-old Flora has lived in six foster homes since the age of ve.One day Flora meets Bee and their budding friendship changes everything.A humorous and heartwarming tale of foster care, the importance of the hive and the power of friendship. For grades K-3. Email sharah@planbtheatre.org to bring FLORA to your Title I school!
Non-ticketed public performances at Salt Lake City Public Library:
October 1, 2019 at 3pm, Glendale Branch // November 2, 2019 at 3pm, Chapman Branch
FREE EVENTS: SCRIPT-IN-HAND SERIES (free-but-required tickets available April 4, 2019)
P.G. ANONYMOUS by Julie Jensen // November 13, 2019
A play-in-progress about reproduction, fear, and fury.
SUFFRAGE by Jenifer Nii // January 12, 2020
Two sister wives navigate Utah's little-known place in history as the second U.S. territory to give women the vote.
The original cast from our 2013 world premiere returns to celebrate the centennial of the 19th Amendment as part of Better Days 2020.
SHORT PLAYS FROM THE THEATRE ARTISTS OF COLOR WRITING WORKSHOP playwrights TBA
Sunday, February 9, 2020
As part of the Edward Lewis Theatre Festival.
FREE EVENTS: RADIO HOUR EPISODE 14: by Matthew Ivan Bennett // December 12, 2019
A little sentient AI for the holidays. A co-production with KUER's RadioWest. Live at 9am, re-broadcast at 7pm.
Since 1991, we have developed and produced unique and socially conscious theatre and are the only professional theatre company in the United States producing full seasons of new work by local playwrights. Five of the nearly 100 world premieres in our history have been nominated as Best New American Play Produced Outside New York by the American Theatre Critics Association, five have enjoyed extended lives in New York, two have toured internationally and two have been nominated for the Pulitzer Prize for Drama. Awards include Organization of the Year Awards from the Human Rights Campaign, Equality Utah and Transgender Education Advocates of Utah's Organization of the Year Award (twice); International Center for Women Playwrights' 50/50 Applause Award (thrice), a PAAL Award from the Parent Artist Advisory League for parent-inclusive practices; Utah's Governor's Organization Leadership in the Arts Award and Salt Lake City's Mayor's Artist Award for Service to the Arts by an Organization.
60% of all artists hired for the 2019/20 Season are female and 33% are people of color.
More Hot Stories For You