Review: A GENTLEMAN'S GUIDE TO LOVE & MURDER National Tour at Durham Performing Arts Center
Based on the 1907 Roy Horniman novel Isreal Rank: The Autobiography of a Criminal which also led to the 1949 film Kind Hearts and Coronets, A Gentleman's Guide to Love & Murder tells the story of Monty Navarro, a penniless clerk who learns that he is ninth in line for his family's fortune. In order to inherit that fortune, Monty goes on a quest to kill all eight of his relatives that stand in his way while also juggling his romantic relationships with his fiance and his mistress.
After having world premieres at Hartford Stage in Connecticut and the Old Globe Theatre in San Diego, the musical officially opened on Broadway on November 17th, 2013. Despite receiving some critical acclaim, the show would spend months and months struggling financially all before winning four Tony Awards (including Best Musical).
I don't mean to rain on anyone's parade, but after having seen the show, I just didn't get what everyone was raving about. Even as the audience was laughing throughout the show, I kept wondering why. I must've been one of the few people who mostly didn't find it funny (though I did chuckle a few times).
That's not to say there weren't stuff I liked about it. I thought it had a very likable cast led by Kevin Massey as Monty Navarro opposite John Rapson who so amazingly plays each and every member of the D'Ysquith family so distinctively and a very appealing featured performance by Adrienne Eller as Phoebe D'Ysquith. I will say that the parts of the plot I was most interested in was watching Monty executing the murders of each of his relatives as well as a certain moment near the end of the show that was pretty touching.
With a pleasant score by Robert L. Freedman and Steven Lutvak; some clever staging by director Darko Tresnjak; an attractive set designed by Alexander Dodge; elevating projections by Aaron Rhyne; and some authentic costumes designed by Linda Cho. As someone who found this show to be pretty overhyped, the best I can say about Gentleman's Guide is that it's a tour de force! This national touring production is currently playing at Durham Performing Arts Center through October 18th.
For more information regarding the tour, please visit: http://www.agentlemansguidebroadway.com/tour.php
Related Stories
Jeffrey Kare currently resides in Raleigh, North Carolina. Having been born and raised in Northeast Ohio, Jeffrey took interest in live theater at age 11. He also had the great pleasure of seeing s... (read more about this author)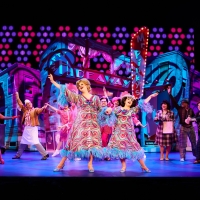 Review: HAIRSPRAY National Tour at Durham Performing Arts Center

November 17, 2022

Based on John Waters' 1988 cult film of the same name, Hairspray takes place in Baltimore, Maryland in the year 1962. The story centers on a plump teenage girl named Tracy Turnblad, whose lifelong dream is to dance on the local TV dance program known as The Corny Collins Show. When Tracy wins a role on the show and becomes an overnight sensation, she launches a campaign to integrate the show.
---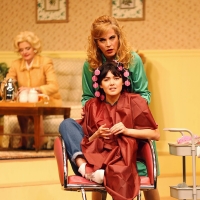 Review: North Carolina Theatre's STEEL MAGNOLIAS

November 6, 2022

Set in Chinquapin, Louisiana during the late 1980s, Steel Magnolias takes place in Truvy's beauty salon where all the ladies who are 'anybody' come to have their hair done. Helped by her eager new assistant, Annelle (who is not sure whether or not she is still married), the outspoken, wise-cracking Truvy dispenses shampoos and free advice to several of her friends.
---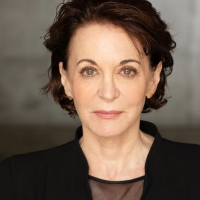 Interview: Kathleen Garrett of North Carolina Theatre's STEEL MAGNOLIAS

November 2, 2022

From November 4th-13th, North Carolina Theatre will be launching their 2022-23 season with a production of Robert Harling's STEEL MAGNOLIAS at A.J. Fletcher Opera Theatre, which is located inside Duke Energy Center for the Performing Arts. Actress Kathleen Garrett is taking on the role of Ouiser Boudreaux. She has most recently appeared as Laura Bush on the Showtime series, THE FIRST LADY, as well as Netflix's Emmy nominated miniseries, INVENTING ANNA. Next, she'll be seen on NCIS: LOS ANGELES. She has countless other screen credits which includes appearing on episodes of different TV shows such as HOME IMPROVEMENT, ER, MURDER, SHE WROTE, MURPHY BROWN, THE WEST WING, BEVERLY HILLS, 90210, MALCOLM IN THE MIDDLE, LAW & ORDER, and many more. She's also appeared in Oscar nominated films such as 2007's AMERICAN GANGSTER directed by Ridley Soctt and 2020's THE TRIAL OF THE CHICAGO 7 directed by Aaron Sorkin. I had the great pleasure of interviewing her about a lot of this and more.
---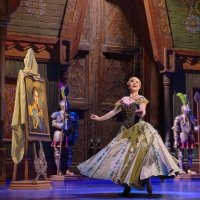 Review: FROZEN National Tour at Durham Performing Arts Center

September 16, 2022

Based on Disney's 2013 Academy Award-winning animated movie musical of the same name as well as Hans Christian Andersen's 1844 fairy tale, The Snow Queen, Frozen follows two royal sisters named Anna and Elsa. Read our review of the stage show, based on the blockbuster film, which eventually became the highest-grossing animated movie of all time at the worldwide box office (before it was eventually dethroned by Frozen II six years later).
---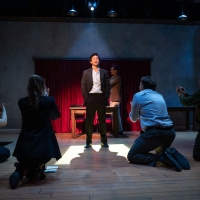 Review: Theatre Raleigh's YELLOW FACE

July 1, 2022

What did our critic think? Yellow Face follows Asian-American playwright DHH. Fresh off his Tony Award win for M. Butterfly, he leads a protest against the casting of Jonathan Pryce as the Eurasian pimp in the original Broadway production of Miss Saigon, condemning the practice as 'yellowface.' His position soon comes back to haunt him when he mistakes a Caucasian actor, Marcus G. Dahlman, for mixed-race, and casts him as the lead Asian role of his own Broadway-bound comedy, Face Value. When DHH discovers the truth of Marcus' ethnicity, he tries to conceal his blunder to protect his reputation as an Asian-American role model by passing the actor off as a 'Siberian Jew.'
---