Photo Coverage: ONCE ON THIS ISLAND In Concert
Co-written with Brian Jose
Broadway actors Christine Toy Johnson and Jose Llana, in partnership with The Eastern Region Equal Employment Opportunity Committee of the Actors' Equity Association, held a sold-out, all Asian-American concert performance of Lynn Ahrens and Stephen Flaherty's Tony Award-nominated musical "Once On This Island" at the York Theatre in New York, NY on Sunday, May 16, 2010.
Part of the Asian Heritage Month celebrations, "Once On This Island" in concert was directed by original Broadway company member Gerry McIntyre.
Under the musical direction of Randy Redd, the concert cast included Alan Ariano (Armand), Kylie Liya Goldstein (Little Ti Moune), Ann Harada (Asaka), Christine Toy Johnson (Ezrulie), Telly Leung (Daniel), Deborah Lew (Andrea), Jose Llana (Papa Ge), Jason Ma (Ton Ton Julian), Paolo Montalban (Agwe), Hazel Anne Raymundo (Mama Euralie), and Yuka Takara (Ti Moune).
BroadwayWorld.com spoke with Ms. Johnson prior to Sunday's performance. And she had this to say about the genesis of the project: "Dear friend Jose Llana and I have been wanting to do something together for a long time, not only because we love working together, but also because we love creating opportunities for our fellow Asian-American performers. He told me that 'Once On This Island' has always resonated with him because of his Filipino roots. I fell in love with the show when I first saw it on Broadway in the 1990s. I think it always spoke to my search for a community and the love I've found in Asian-American talents. Since the play is about the strength of community and love, it seemed like a perfect combination for us! The cast is comprised of awesome actors who I love and admire, my extended family!"
A fervent supporter of equal opportunities for minorities in the arts, Ms. Johnson also shared her thoughts on how to insure the future of Asian-American artists working on and off stage: "We have to keep telling our stories! This is the only way we can insure that our voices will continue to be heard. It's why I started writing and producing, and I'm so much happier having a hand in creating opportunities for myself and my brilliant friends. Collectively, our cast for 'Once On This Island' has been in nearly 40 Broadway shows. With statistics showing that less than 1 percent of performers on Broadway last season were of Asian Pacific Islander descent, we feel like we are beating impossible odds! Things have certainly changed since I first started out; my first big non-traditional role was Julie in 'Carousel' at the Hangar Theatre in 1990. I was shocked to even get the audition. Now it's less unusual for theatre productions to see a diverse array of actors for auditions. Whether they get cast or not is what needs improving on... We just need to remind everyone else that Asian-American stories - and actors -- are fascinating, too."
Photos by Brian Jose


"Once On This Island" concert cast and creative team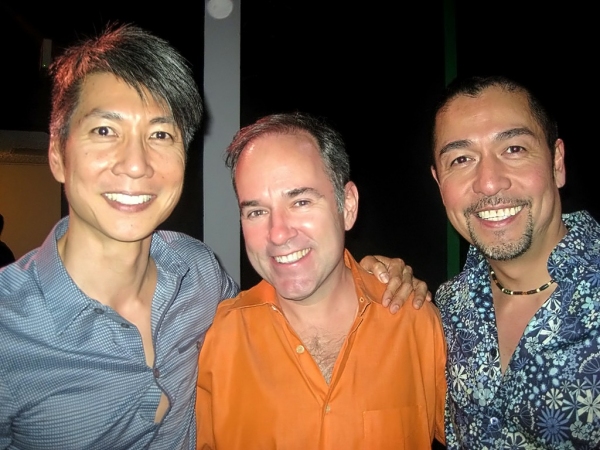 Jason Ma, Stephen Flaherty and Alan Ariano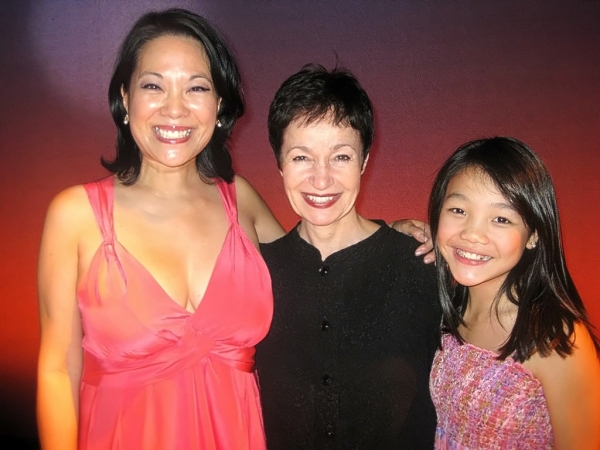 Christine Toy Johnson, Lynn Ahrens and Kylie Liya Goldstein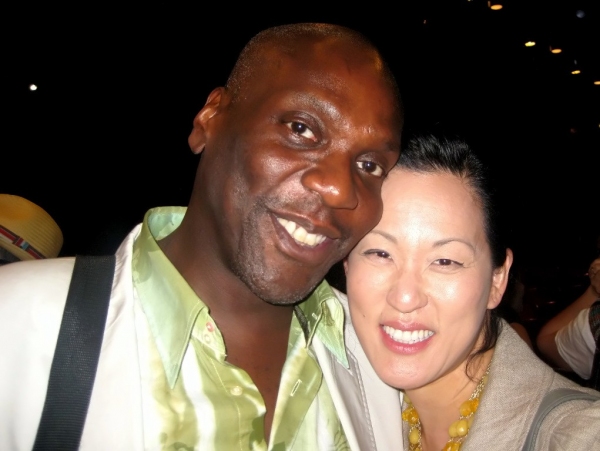 Gerry McIntyre and Mary Ann Hu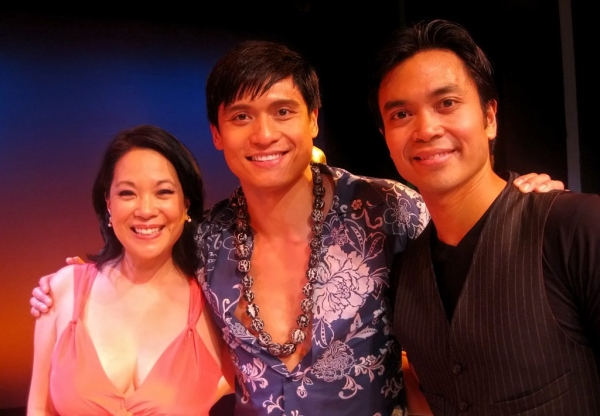 Christine Toy Johnson, Paolo Montalban and Jose Llana

Kylie Liya Goldstein, Ali Ewoldt and Ann Harada

Deborah Lew, Kylie Liya Goldstein and Jason Ma