Click Here for More Articles on ATLANTIS THEATRICAL
Atlantis Theatrical Announces Full Cast For ANGELS IN AMERICA: MILLENNIUM APPROACHES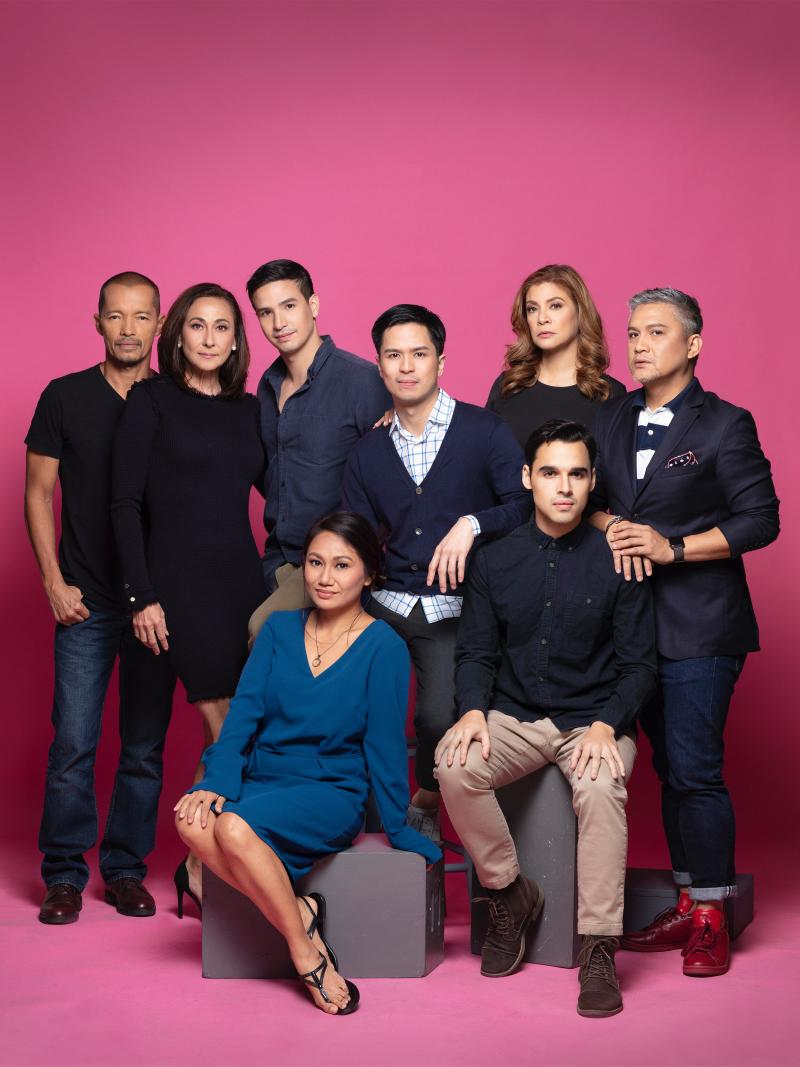 Manila, Philippines--Atlantis Theatrical Entertainment Group announces the full cast for its highly anticipated staging of ANGELS IN AMERICA: MILLENNIUM APPROACHES, the first part of Tony Kushner's magnum opus that will open at the Carlos P. Romulo Auditorium, RCBC Plaza, Makati City, in March 2019.
ANGELS IN AMERICA will star some of the finest and most awarded actors from film, television, and the stage. The eight-person cast features (in alphabetical order) Art Acuña as Roy Cohn, Pinky Amador as the Angel, Angeli Bayani as Harper Pitt, Topper Fabregas as Prior Walter, Cherie Gil as Hannah Pitt, Nelsito Gomez as Louis Ironson, Andoy Ranay as Belize, and Markki Stroem as Joe Pitt. The entire cast will also be playing multiple roles throughout the show.
In the first part of Kushner's epic, set in 1980s New York City, a gay man is abandoned by his lover when he contracts the AIDS virus and a closeted Mormon lawyer's marriage to his pill-popping wife stalls. Other characters include the infamous McCarthyite lawyer Roy Cohn, Ethel Rosenberg, a former drag queen who works as a nurse, and an angel. Among the 20th century's defining works of dramatic art, ANGELS IN AMERICA remains as transcendent and as potent and timely in its concerns as when it premiered on Broadway over 25 years ago. It is now the most Tony Award-nominated play in Broadway history and the winner of 10 Tony Awards including Best Play and Best Revival of a Play.
The New York Times chief critic, Ben Brantley, has said of ANGELS IN AMERICA, "ANGELS brought the theater back into the national conversation, in a way that hasn't happened again until HAMILTON." Vanity Fair calls the play, "A masterpiece!" and The Los Angeles Times raves that ANGELS is "The most provocative and affecting drama of my lifetime."
Bobby Garcia, who will direct ANGELS IN AMERICA, says, "Having taken on the show before, I knew I needed a cast as fearless, as unexpected, as complex, and as artistically brilliant as Tony Kushner's play. I am thrilled that this production of ANGELS IN AMERICA features every single actor I had originally envisioned for this retelling of Kushner's gleaming modern classic. The cast consists of some of the most acclaimed, awarded, and respected actors in the country. I can't wait to get into a room with all of them and create a brand new and exciting production of ANGELS IN AMERICA for a new generation of theatergoers."
ANGELS IN AMERICA has set design by Faust Peneyra, lighting design by JonJon Villareal, projection design by GA Fallarme, costume design by Odelon Simpao, Angel costume by Rajo Laurel, sound design by Glendfford Malimban, and hair and makeup design by Johann dela Fuente.
ANGELS IN AMERICA: MILLENNIUM APPROACHES will kick off Atlantis Theatrical's 20th anniversary. Show buying and group sales are now available by contacting Atlantis Theatrical at angelsinamerica@atlantistheatrical.com.
Photo: Atlantis Theatrical Entertainment Group